 WASHINGTON -- Billionaire eco-entrepreneur Elon Musk announced on Friday that he was quitting Facebook founder Mark Zuckerberg's immigration advocacy group, upset over its controversial political strategy.
Fwd.us told The Huffington Post that a second funder also had decided to withdraw. Several media outlets have reported that David Sacks, founder of the business networking site Yammer and a former colleague of Musk's, had dropped off the list of the group's supporters.
In a statement to AllThingsD on Friday, Musk, the founder of the electric carmaker Tesla Motors, made clear he was unhappy with the pro-oil ads.
"I agreed to support Fwd.us because there is a genuine need to reform immigration," Musk said. "However, this should not be done at the expense of other important causes. I have spent a lot of time fighting far larger lobbying organizations in D.C. and believe that the right way to win on a cause is to argue the merits of that cause. This statement may surprise some people, but my experience is that most (not all) politicians and their staffs want to do the right thing and eventually do."
Fwd.us retains the backing of other Silicon Valley heavyweights, including Bill Gates.
The withdrawal of Musk and Sacks comes just days after a coalition of progressive groups announced that they were temporarily pulling all their ads from Facebook in protest.
"Leaders in the technology community have every right to talk about how immigration reform will benefit their businesses," former Sen. Russ Feingold (D-Wis.) said in a statement on Tuesday. "But instead, Fwd.us has chosen a strategy that's condescending to voters and counterproductive to the cause of reform."
The seven-figure Fwd.us ad campaign ran for a week in seven states, but it is no longer on the air.
Fwd.us spokeswoman Kate Hansen told HuffPost, "We recognize that not everyone will always agree with or be pleased by our strategy -- and we're grateful for the continued support of our dedicated founders and major contributors. Fwd.us remains totally committed to supporting a bipartisan policy agenda that will boost the knowledge economy, including comprehensive immigration reform."
As The Huffington Post reported in February, Musk is a significant -- but not top-tier -- donor to Democrats. He also contributes to Republicans.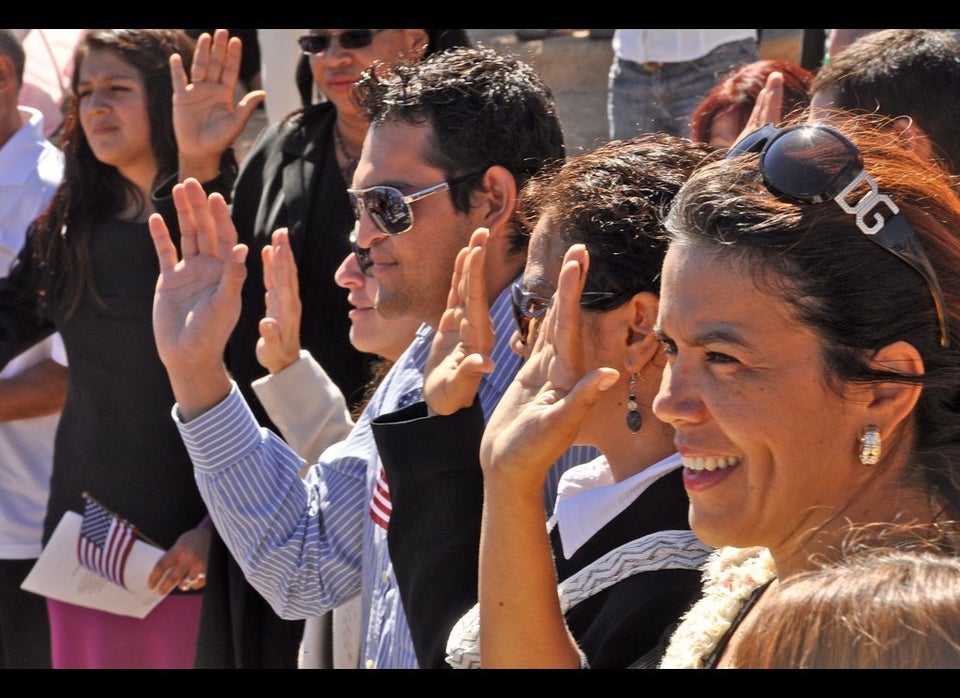 10 Major U.S. Federal Immigration Laws
Popular in the Community