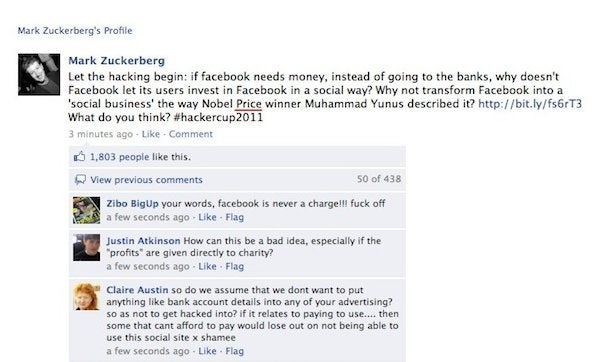 The hacker has been hacked.
Earlier today, as spotted by TechCrunch, Mark Zuckerberg's Facebook fan page displayed a bizarre message echoing a line from faux-Zuckerberg in The Social Network:
Let the hacking begin. If facebook needs money, instead of going to the banks, why doesn't Facebook let its users invest in Facebook in a social way? Why not transform Facebook into a 'social business' the way Nobel Price winner Muhammad Yunus described it? http://bit.ly/fs6rT3 What do you think? #hackercup2011

The message received 1,800 likes and almost 500 comments before the page disappeared. It seems...unlikely that Zuckerberg himself composed the message, so we are left to conclude that some enterprising citizen made his way into the page. Facebook has not yet responded as to what occurred.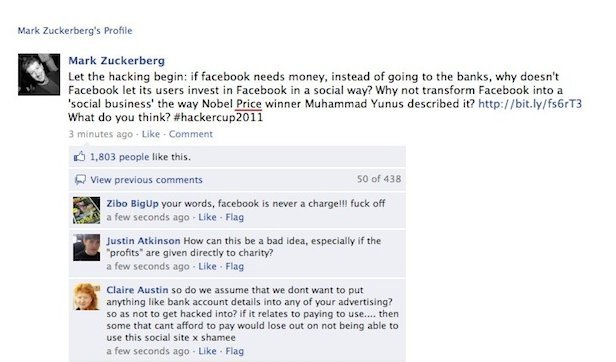 Related
Popular in the Community