Facebook founder Mark Zuckerberg made clear this week that he is open to the government regulating Facebook in some way. "The question isn't, 'Should there be regulation or shouldn't there be?' It's 'How do you do it?'" Zuckerberg told Wired.com.
Members of Congress signaled Thursday that they might be up to the challenge. The chairman of the committee with jurisdiction over the Federal Trade Commission, which could impose stricter regulations on Facebook, called for Zuckerberg to testify on Capitol Hill.
"That will be the first step in gathering the facts," Rep. Greg Walden (R-Ore.), chairman of the House Energy and Commerce Committee, told HuffPost.
But it's not clear if Zuckerberg will accept the invitation, and Walden and other lawmakers said they're not sure what sort of regulations they would ultimately consider.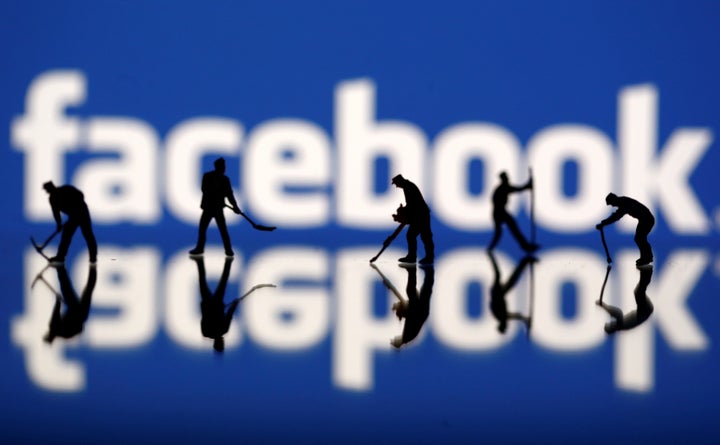 "The controversy with Mark Zuckerberg is just starting to percolate," said Rep. Eliot Engel (D-N.Y.), a member of the commerce committee. "I don't think there's any strong direction that anybody favors. I think people think that something's got to be done, but I don't know what that is yet."
Rep. Ro Khanna (D-Calif.), whose district includes Facebook's headquarters in Menlo Park, told HuffPost, "This is the time for Congress to step in."
On the other side of the Capitol, Sen. John Thune (R-S.D.), chairman of the Senate Committee on Commerce, Science and Transportation, and subcommittee chairmen Roger Wicker (R-Miss.) and Jerry Moran (R-Kan.) had sent a list of questions to Zuckerberg on Monday. So did Sen. Ron Wyden (D-Ore.), a member of the Senate Intelligence Committee and a high-profile critic of government surveillance.
The letters point to the most plausible approach that lawmakers may take to imposing regulation on Facebook. Back in 2011, Facebook signed a consent decree with the FTC after the agency determined that the company had lied to users about protecting their privacy. Facebook promised to obtain the express consent of users in the future to transfer their data to outside parties and to undergo routine audits about its privacy practices.
Wyden asked Facebook to explain how the company could have allowed Cambridge Analytica to obtain the data of 50 million users while still complying with that consent decree. Thune, Wicker and Moran also wanted to know, "Does Facebook believe it complied with its obligations under the 2011 order?"
The FTC has already announced an investigation into whether Facebook violated the consent decree. A violation could lead to fines or increased regulation. By looking into the Cambridge Analytica problem in hearings, lawmakers could suss out information helping the FTC to show that Facebook needs increased regulation ― even if Congress fails to pass any legislation.
Barry Lynn and Matt Stoller of the Open Markets Institute, a nonprofit that supports vigorous antitrust enforcement, said that the FTC needs to do more than just issue fines if Facebook did violate its consent decree.
They laid out a range of steps that the agency could take to rein in the social media giant: The FTC could move to break up Facebook by forcing it to spin off its advertising network, which is the main driver of the company's massive collection of user data, or to sell Instagram and WhatsApp. Facebook could be prohibited from making any new acquisitions for the next five years. Regulators could demand that Facebook adopt open standards that would make it interoperable with other social media sites, as the FTC required of AOL Instant Messenger in 2001 (that's an idea Stoller has floated before). Regulators could take Facebook to court if it violated the consent decree and seek sanctions. The FTC could even impose strict data privacy controls on Facebook ― perhaps similar to the European Union's General Data Protection Regulation, which will go into effect in May.
"Facebook has too much power over America's communications infrastructure," Lynn, the executive director of Open Markets, said in a statement. "This is a direct threat to American democracy, and the government must act now."
But even if the FTC steps in and regulates Facebook, that won't solve the problem. Issues of data privacy extend across the entire digital industry. Google collects even more data than Facebook through its search, video, browser, ad blocker, mapping, phone, GPS and personal assistant products. Tackling all that would require some kind of legislation.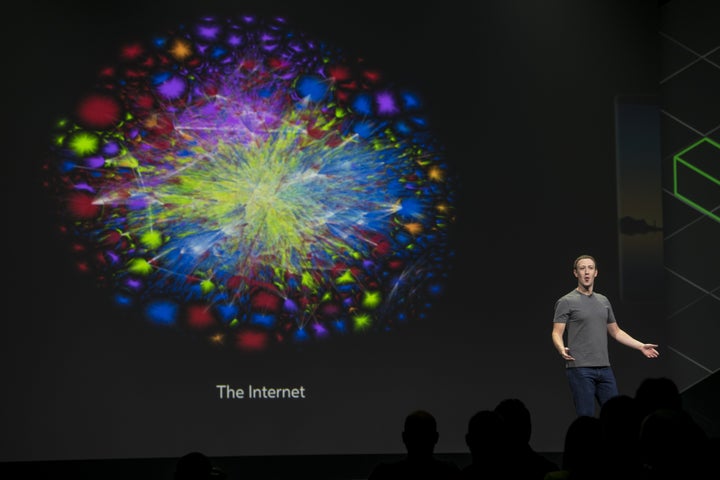 Khanna, the congressman who represents Silicon Valley, thinks that the new European data protection rules provide an added incentive for Congress to do its job and enact laws to protect user privacy. Although Khanna said the EU rules go too far, he noted that since companies are now preparing for those changes, they could get ready for a new privacy regime in the U.S., too.
"Why doesn't Congress act and maybe we can have a more reasonable framework than the European framework?" he asked.
What Khanna said he'd like Congress to consider is an internet users' bill of rights that sets out a framework for digital privacy. He floated two ideas to HuffPost: requiring companies to obtain affirmative consent from people to collect and use their data and mandating that companies disclose any breach of user data.
"It's Congress' job to put a regulatory framework in place," Khanna said. He added that he still believes social media and digital platforms are "a force for good," even if they have "been subject to gross abuse."
As for breaking up Facebook or other tech companies, Khanna, a co-founder of the Congressional Antitrust Caucus, said that the FTC needs to take a closer look at tech industry mergers and that Facebook's purchase of Instagram and WhatsApp should have been examined with much greater scrutiny. "We need to increase enforcement" of antitrust law, he said.
Others have suggested that Facebook should be treated like a water or electric utility. Steve Bannon, the former adviser to President Donald Trump, reportedly endorsed the idea on the grounds that Facebook is essentially a necessity in modern life.
Walden chuckled at the utility idea. "Let's start with gathering the facts," he said.
Popular in the Community