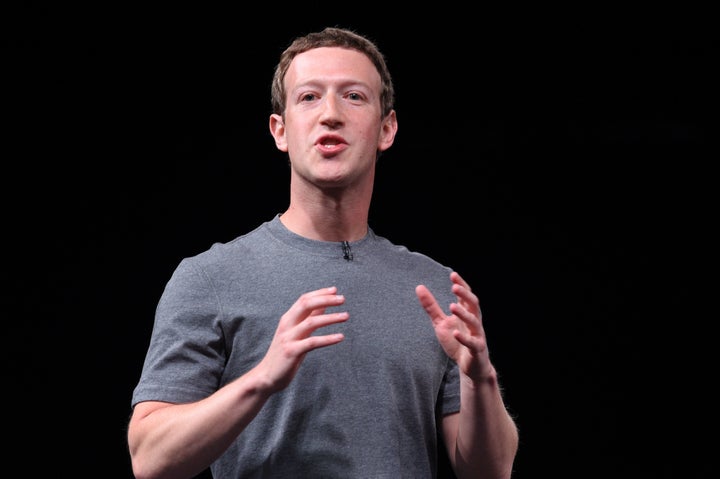 NEW YORK -- Facebook CEO Mark Zuckerberg will meet Wednesday with TV and radio host Glenn Beck and other prominent figures on the right following allegations the social media giant's "Trending Topics" feature has been biased against conservatives.
"It would be interesting to look him in the eye as he explains and a win for all voices if we can come to a place of real trust with this powerful tool," Beck wrote on Facebook.
A Facebook spokesman confirmed the meeting to The Huffington Post.
Dana Perino, former White House press secretary under George W. Bush and current Fox News co-host, and Zac Moffatt, former digital director for Mitt Romney's 2012 presidential campaign and co-founder of digital strategy firm Targeted Victory, are also confirmed to attend, according to the spokesman.
Gizmodo reported Monday that Facebook news curators "routinely suppressed news stories of interest to conservative readers" by not including them in its trending news feed. The small group of editors was also said to have injected topics such as Black Lives Matter into the module even if they were not popular enough to enter the module organically through the site's algorithms.
The allegations of bias sparked a firestorm in conservative media. They also raised broader questions about how little is publicly known about the way in which Facebook distributes news -- even as the site has emerged as the world's most influential news source and increasingly partners with major media outlets. Though Facebook doesn't identify its editors, like a traditional news organization might on a public masthead, the Guardian reported last week that these workers play a key role in selecting trending stories potentially seen by millions.
Facebook disputed the bias allegations coming from former workers.
"We take these reports extremely seriously, and have found no evidence that the anonymous allegations are true," the company's vice president of search, Tom Stocky, wrote Tuesday on Facebook. Stocky specifically said the claim that curators improperly pushed Black Lives Matter into the trending news feed was untrue. "We do not insert stories artificially into trending topics, and do not instruct our reviewers to do so," he wrote.
Zuckerberg on Thursday wrote that Facebook was "conducting a full investigation to ensure our teams upheld the integrity of this product." He said no evidence of bias had so far been discovered. Zuckerberg also announced plans to invite "leading conservatives and people from across the political spectrum to talk with me about this and share their points of view."
"I want to have a direct conversation about what Facebook stands for and how we can be sure our platform stays as open as possible," he wrote.
Related
Popular in the Community