When asked on Bloomberg how he sees Zuckerberg as a risk, Patcher responded, "Mark and his signature hoodie? I mean, he's actually showing investors he doesn't care that much, he's going to be him, and he's gonna do what he's always done, and I think that's a mark of immaturity."
Poorly dressed or not, no matter what opinion may be held of Zuckerberg's style, Pachter still had some praise for the young CEO.
Patcher, when asked if Zukerberg could also be Facebook's biggest asset as well as its biggest risk, replied "He most certainly is a genius, and he really has done something that no one else can do."
But he continued, "I'm not sure he's the right guy to run a corporation and have to answer to shareholders. If he does that well, then the stock is going to work fantastically well, if he doesn't its going to stall."
What do you think of Pachter's comments on Zuckerberg's hoodie wearing ways? Is it a sign of immaturity? Should potential investors be scared away by a piece of clothing? Should Wall Street be worrying about things other than Mark Zuckerberg's hoodie? Give us a shout at @huffposttech on Twitter and we'll add your response to the slide show below.
Related
Before You Go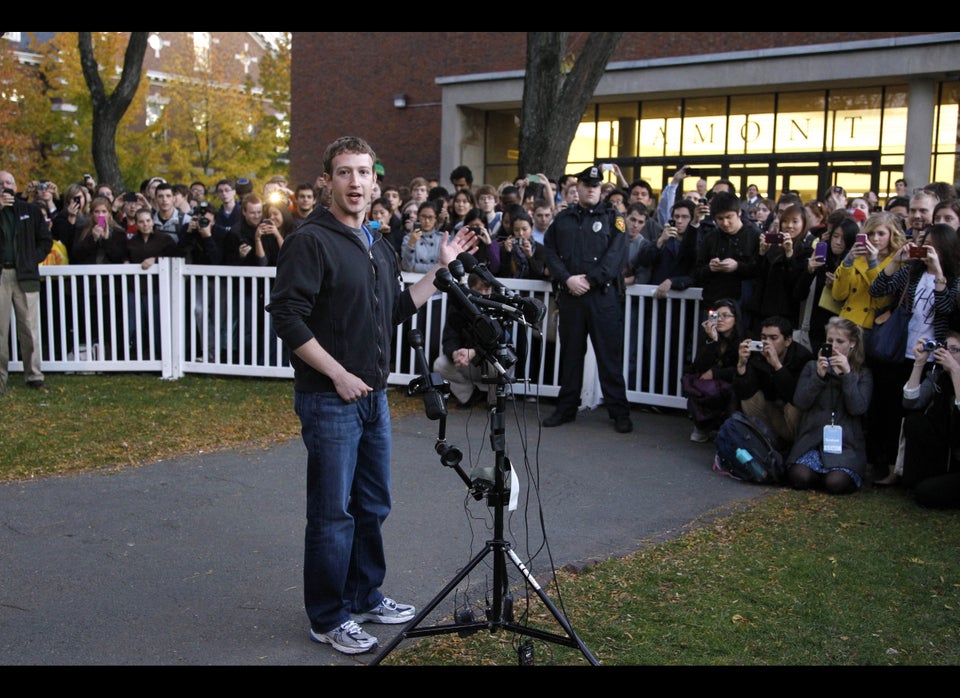 Mark Zuckerberg Dresses Casually...
Popular in the Community