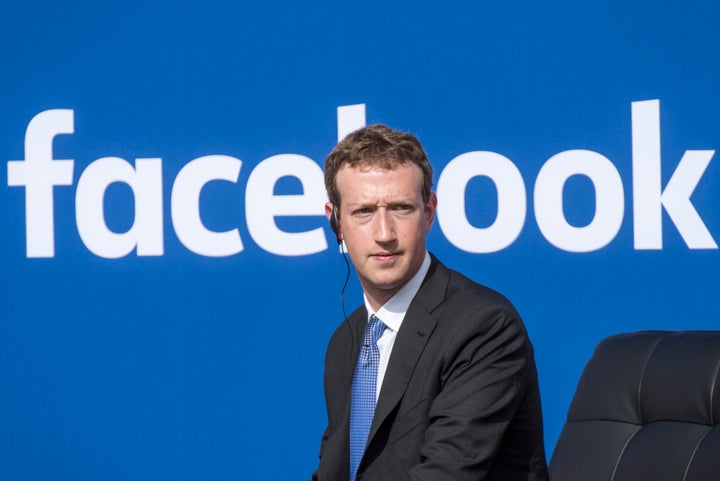 Facebook CEO Mark Zuckerberg stood up for India Wednesday after board member Marc Andreessen insulted the country with what appeared to be a pro-colonialist tweet.
Zuckerberg wrote a Facebook post about his love for India in response to Andreessen, the venture capitalist who tweeted late Tuesday: "Anti-colonialism has been economically catastrophic for the Indian people for decades. Why stop now?" 
"I found [Andreessen's] comments deeply upsetting, and they do not represent the way Facebook or I think at all," Zuckerberg wrote.
That's a harsh criticism for Zuckerberg to level, especially in the normally very friendly and positive world of Silicon Valley tech billionaires. Zuckerberg's vehemence shows how much he cannot afford to alienate India. 
In a subsequent tweetstorm, Andreessen clarified his comment. "To be clear, I am 100% opposed to colonialism, and 100% in favor of independence and freedom, in any country, including India."
The Indian government dealt a harsh blow to Facebook this week by banning the company's Free Basics service, which provides free Internet access, but only to certain sites. The Telecom Regulatory Authority of India ruling in favor of net neutrality not only killed Free Basics, but any Internet service provider that gives away some parts of the Internet for free while charging or restricting access to others. 
Indians without Internet access are a huge potential market for Facebook. India has 1.25 billion people, but fewer than 20 percent of them are online. Only about 7 percent use the Internet regularly.
Facebook has more than 1.5 billion monthly active users around the world, and must continue growing to satisfy investors. Zuckerberg has said in recent months that Facebook's goal is 5 billion users by 2030.
Today, there are only 3.3 billion people with Internet access globally. If Facebook wants more users, it has to recruit them and help them get online. It's a cause that Zuckerberg cares about very deeply. 
This reveals a bigger problem for tech companies like Facebook that give away their product for "free" -- and therefore need huge numbers of users in order to make their business models work. At a certain point, adding users means finding a way to get them on the Internet, which isn't (yet) free. 
REAL LIFE. REAL NEWS. REAL VOICES.
Help us tell more of the stories that matter from voices that too often remain unheard.