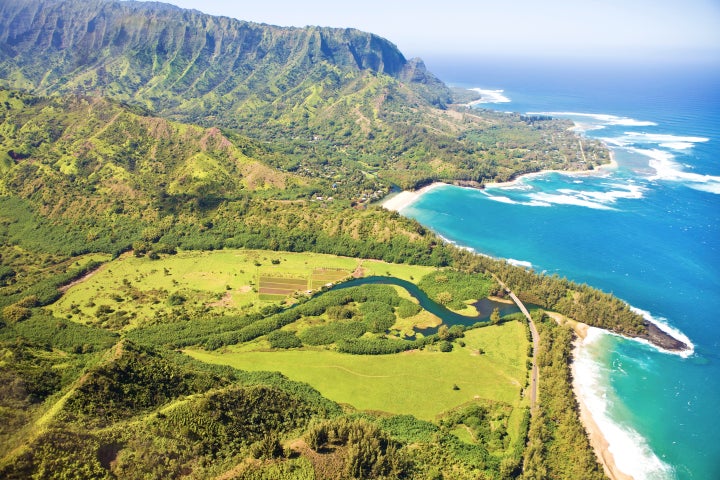 HONOLULU ― Facebook founder Mark Zuckerberg is making a lot of noise on the quiet Hawaiian island of Kauai after word got out that lawsuits he filed last month to secure his beachfront estate could force Hawaii residents to sell their inherited land.
Zuckerberg's 700-acre property, which the billionaire purchased for more than $100 million in 2014, contains almost a dozen smaller parcels known as "kuleana" lands, according to the Honolulu Star-Advertiser. Local families hold rights to these lands under The Kuleana Act of 1850 and can legally enter Zuckerberg's estate to reach their parcels.
To keep his new property private, three of Zuckerberg's Hawaii-based companies filed eight lawsuits, called "quiet title and partition" actions, on Dec. 30 against hundreds of people, living and dead, who have partial rights to kuleana lands on the estate, according to court records.
A quiet title claim is a common way of establishing real estate ownership, and ultimately may lead to a judge ordering the land sold at auction, the Star-Advertiser reported.
Defendants listed on the complaint were given 20 days to respond once they are served with a copy. Anyone who does not respond or chooses not to participate forfeits the right to contest the proceedings.
The Kuleana Act of 1850 ― passed by the Hawaiian Kingdom after it had legalized the ownership of private land ― granted some Native Hawaiians the right to own land they had cultivated themselves, and allowed native and non-native Hawaii residents to purchase government land, according to a legal primer published by the Ka Huli Ao Center for Excellence in Native Hawaiian Law.
These so-called kuleana lands are automatically passed down to the heirs of the first owner, often without documentation, according to the Star-Advertiser. And, as descendants' families grow over time, each person's stake in the inherited land shrinks, often to a just a small percentage.
Zuckerberg's legal teams are using quiet title law to identify all descendants who may be partial owners of kuleana land within his private estate so he can obtain sole ownership of the parcels.
Keoni Shultz, one of Zuckerberg's attorneys, told Kauai's The Garden Island newspaper that it's common for larger tracts of land in Hawaii to contain smaller kuleana parcels with titles that become crowded over time.
"In some cases, co-owners may not even be aware of their interests," Shultz told the newspaper. "Quiet title actions are the standard and prescribed process to identify all potential co-owners, determine ownership, and ensure that, if there are other co-owners, each receives appropriate value for their ownership share."
Some kuleana parcel owners, however, may not want to sell at any price. Hawaii state Rep. Kaniela Ing described Zuckerberg's tactics as "bullying" and is drafting a bill to give kuleana landowners more power, Hawaii News Now reports.
"We need to look at this issue through the eyes of the families affected," Ing said in a statement to Maui Watch. "Here we have the world's sixth richest individual, with a team of the world's best lawyers, suing you, then asking you to make a deal. Obviously, no matter how expensive, you will lawyer up too."
Carlos Andrade, Rapozo's 72-year-old great-grandson and a former Hawaiian studies professor at University of Hawaii, is helping Zuckerberg as a co-plaintiff in that lawsuit. He reportedly wrote a letter to Rapozo's descendants expressing his concern with the growing number of people crowding the title and their shrinking split of land.
"I feel that each succeeding generation will become owners of smaller and smaller interests, each having less and less percentage of the lands and less and less capability to make sure everyone gets their fair share of (Rapozo's) investment in the future of his family," reads Andrade's letter, obtained by local media.
One of Rapozo's great-great-great-granddaughters told The Huffington Post that she didn't learn of the lawsuit until news of it went viral and didn't receive a letter from Andrade, who is her cousin. She filed an answer to Zuckerberg's complaint in Kauai County Court opposing the quiet title action.
Neither Shultz nor Andrade responded to HuffPost's requests for comment.
It's not clear how many other kuleana landowners are unaware of the lawsuit ― or of their ownership of the land. The Star-Advertiser identified at least one other descendant of Rapozo, Marian Tavares, who had no knowledge of her rights to the land.
After news of Zuckerberg's lawsuits spread, the CEO defended himself on Facebook against what he called "misleading stories." He said he has worked with majority landowners to strike deals they felt was fair.
"As with most transactions, the majority owners have the right to sell their land if they want, but we need to make sure smaller partial owners get paid for their fair share too," Zuckerberg wrote.
"For most of these folks, they will now receive money for something they never even knew they had. No one will be forced off the land," he added. "It is important to us that we respect Hawaiian history and traditions. We love Hawaii and we want to be good members of the community and preserve the environment."
It can sever "a family's connection to ancestral land," the document explains. "In many cases, the parcel of land that a Native Hawaiian family might have an interest in is quite small, and therefore, the loss of such parcels and interests through forced judicial sale may seem inconsequential. However, the impact of the loss of these lands to Native Hawaiian families is immeasurable."
Keola Worthington, a Hawaiian musician and genealogist, told HuffPost he is a kuleana landowner on the island of Oahu and has been reaching out to Native Hawaiians with a stake in the Kauai parcels. What Zuckerberg doesn't understand, he said, is many Kauai families have no interest in selling.
"A lot of people are going to fight it, because it takes away access as well," Worthington said. He predicted the lawsuit will get tied up in court, and Zuckerberg ultimately will fail to win the exclusive rights he's after.
"He may think he's doing something good and great," Worthington said, but "he's just opened the worst can of worms ever."
This isn't the first time Zuckerberg has butted heads his neighbors on the Garden Isle. Community members last year became angry after a construction crew erected a six-foot rock wall around his property, claiming it blocked scenic views and cool ocean breezes. Kauai residents told The Garden Island newspaper the wall was "oppressive" and a "monstrosity."
CORRECTION: This article has been updated to correct the year when the late Manuel Rapozo bought his land, in 1894.
Related
Before You Go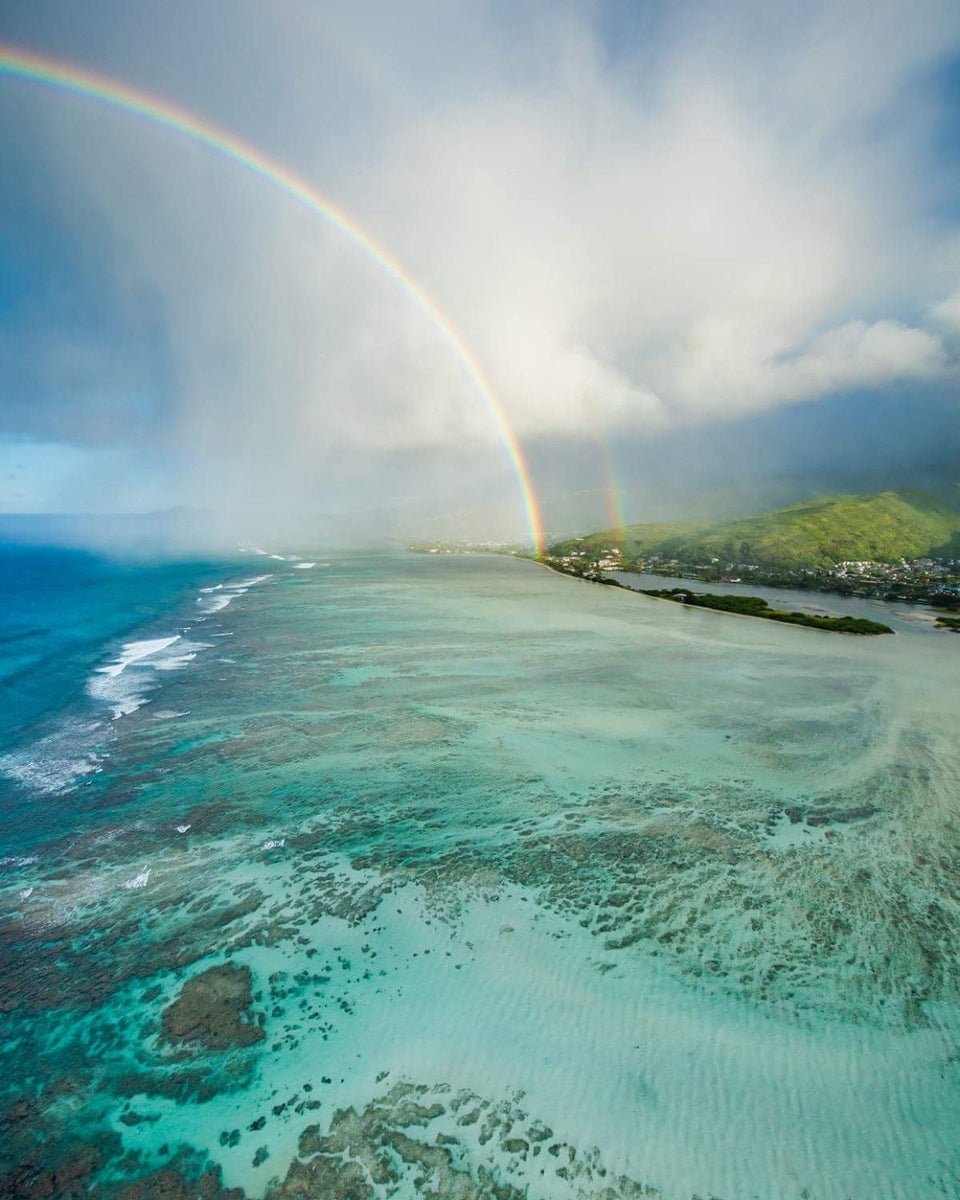 Aerial Hawaii Photos
Popular in the Community