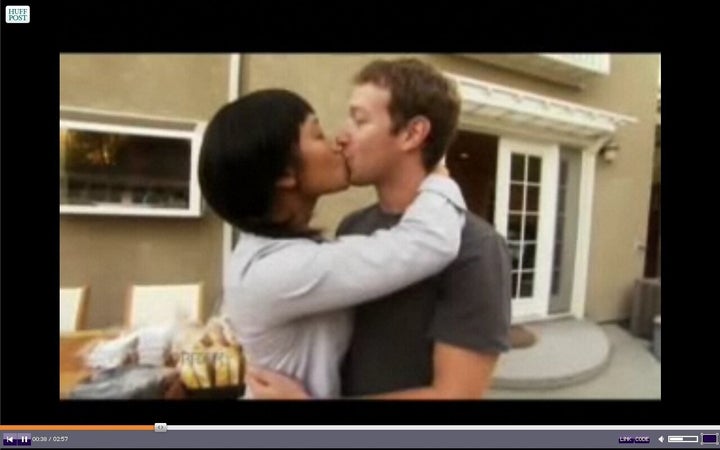 Facebook founder and CEO Mark Zuckerberg appeared on Oprah Winfrey's show Friday to announce that he is donating $100 million to create a charitable foundation, Startup:Education, that aims to "invest in educating and improving the lives of young people."
Zuckerberg's $100 million grant, in the form of Facebook stock, will go towards improving Newark schools. Newark Mayor Cory Booker, who joined Zuckerberg on Oprah's show together with New Jersey governor Chris Christie, will match his donation.
Although Zuckerberg has little connection to Newark--he grew up in Connecticut and now lives in California--he wrote in a blog post that Newark has "unfortunately become a symbol of public education's failure--of a status quo that accepts schools that don't succeed."
"I've had a lot of opportunities in my life, and a lot of that comes from having gone to really good schools," he told Oprah.
The segment offered a rare peek into Zuckerberg's private life: his sparsely decorated home, which he rents, the Facebook offices, and the CEO's relationship with his girlfriend, Priscilla Chan (See video below).
In a tour of his home--the first time cameras have been allowed inside--Zuckerberg is shown studying Chinese--"Priscilla and I are going to go to China for a vacation at the end of the year," he explained--and even kissing Chan.
Given that "The Social Network" premieres tonight, many have questioned the timing of Zuckerberg's announcement. New York magazine called it the "PR move of the month."
However, Oprah noted that Zuckerberg had initially considered making his donation anonymously. "You're such a shy person and you've been talking about this for months and months and months," she said. "You wanted to remain anonymous and we talked you into coming on here." She also told viewers that Zuckerberg had wanted to appear on her show earlier in September, but that her season had not yet started.
Of "The Social Network," Zuckerberg said, "It's a movie, it's fun [...] I can promise you, this is my life so I know it's not that dramatic. The last six years have been a lot of coding and focus and hard work, but maybe it would be fun to remember it as partying and all this crazy drama." (See more about Facebook's reaction to the film here)
Related
Popular in the Community