 Has Facebook CEO Mark Zuckerberg jumped on the Pinterest bandwagon?
So far "Mark" has pinned 3 items, liked one pin, and followed 125 people. Whether this is the real Mark Zuckerberg or not doesn't seem to matter to the more than 3,600 followers of the page.
This isn't the first time we've been a little skeptical of Zuckerberg's social media habits. In July of last year, it looked like he had joined Google+, but at the time the profile wasn't verified. Though with Google+ being Facebook's biggest competitor, it didn't seem to be too far of a stretch that Zuckerberg would join Google's network. (Keep your friends close and your enemies closer, right?) Turns out, the profile really did belong to the Facebook co-founder. Google+ recently rolled out verification tags for popular accounts, and Zuckerberg's profile has been tagged as authentic.
Do you think Mark Zuckerberg has really joined Pinterest? Check out his supposed profile (below), and let us know what you think!
LOOK: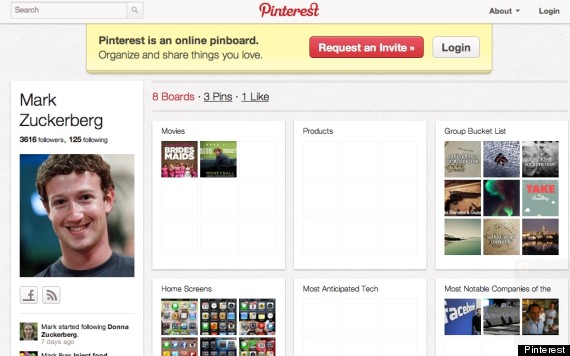 Popular in the Community