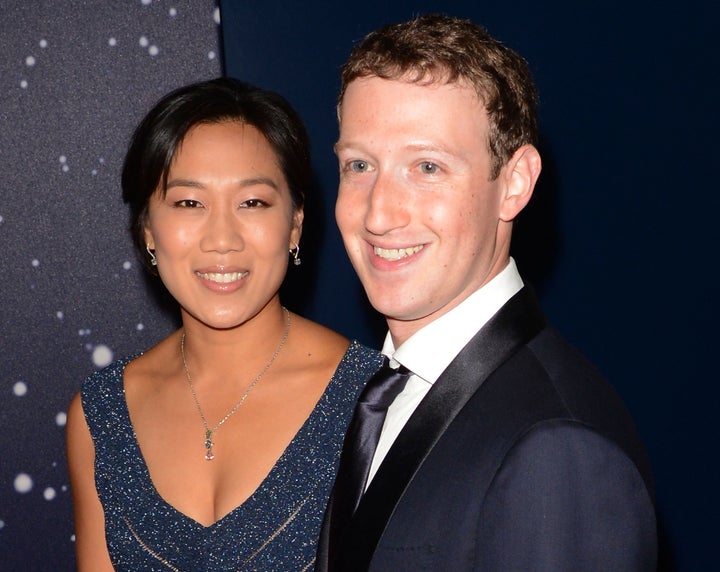 Zuckerberg and Chan currently own about $45 billion worth of Facebook stock. A vast majority of that wealth, they said, will be funnelled into the newly-launched Chan Zuckerberg Initiative. A limited-liability company (LLC), the organization will "join people across the world to advance human potential and promote equality for all children in the next generation," the couple vowed in a Facebook post on Tuesday.
Critics of the Facebook co-founder were quick to cast doubt on the move. There were questions about how much of the couple's wealth would actually go to charity. As Gawker noted, an LLC -- unlike a charitable trust -- can "spend its money on whatever it wants, including private, profit-generating investment."
Some people also took issue with the vagueness of the couple's plan. Quipped Esquire's Stephen Marche: "These goals coincide with literally every political ideology from libertarianism to Communism."
In an apparent effort to mitigate some of these concerns, Zuckerberg took to Facebook on Thursday to elaborate upon his original announcement. He provided more details on the focus areas of the Chan Zuckerberg Initiative, and explained the rationale behind structuring the organization as an LLC rather than a traditional nonprofit.
"This enables us to pursue our mission by funding non-profit organizations, making private investments and participating in policy debates -- in each case with the goal of generating a positive impact in areas of great need. Any net profits from investments will also be used to advance this mission," Zuckerberg wrote. "What's most important to us is the flexibility to give to the organizations that will do the best work -- regardless of how they're structured."
Zuckerberg also addressed allegations that this move was a way to avoid paying taxes.
"If we transferred our shares to a traditional foundation, then we would have received an immediate tax benefit, but by using an LLC we do not," he said.
Read Zuckerberg's full post below:
Although Zuckerberg's recent comments will answer some questions, his critics will likely not be easily assuaged. As the New Yorker's John Cassidy noted on Wednesday, Zuckerberg's decision to spend his money in this way will still have ramifications on the average taxpayer, despite the structuring of his organization as an LLC. A rise in so-called "philanthrocapitalism," as personified in the actions of billionaires like Zuckerberg and Bill Gates, may also have an impact on the democratic process at large, as a wealthy few are given more say in determining policy outcomes.
"By all means, let us praise Zuckerberg and Chan for their generosity," Cassidy concluded. "But contrary to the old saying, this is one gift horse we should look closely in the mouth."
CORRECTION: An earlier version of this article referred to the Chan Zuckerberg Initiative as a limited-liability corporation. It is a limited-liability company.
Related
Popular in the Community