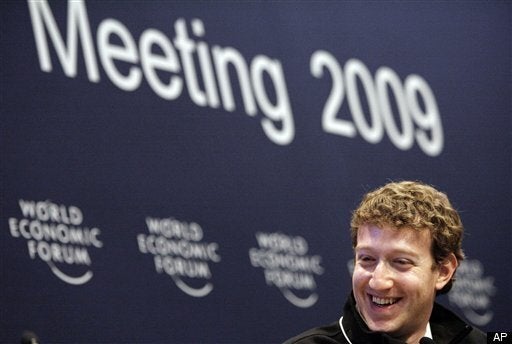 In an interview with Inside Facebook, Facebook CEO Mark Zuckerberg shared his thoughts on Twitter, Facebook's growth, the company's culture, online gaming, and more.
He described Twitter as a "very nice, simple service," adding, "They do one thing really well – that's powerful."
He said of Facebook's previous engagement with and interest in Twitter:
I think the main thing was we looked at their growth rate and – well, we saw our exponential growth rate continue for a very long period of time, and it still does at a super-linear rate, though not quite 3% a week any more. I looked at their rate and thought if this continues for 12 months or 18 months, then in a year they're going to be bigger than us. I guess I extrapolated too much from our own experience of what was possible, but it just turned out that that their growth rate was kind of unnatural. They got a lot of media attention, and it grew very quickly for a little period of time.

Most of the lessons I take away from the whole thing now are that, as good as I think they are, I think I personally just paid too much attention to it.
Read several additional highlights from the interview:
Zuckerberg on gaming:Someone once wrote that I don't like games, and I think that's pretty silly. I don't spend a lot of time playing games myself, but it's really cool as a first proof example of an industry that's getting completely disrupted by the whole social movement. [...] It's the first place where someone completely wove in social dynamics into the dynamics of the industry, and it works really well.
On rumors that Facebook's revenue is around the $1.1 billion mark:The reason we corrected it last year is because it was hurting us. People thought it was too low. Now what I would say is that the estimates are not so far off in either direction that it's causing us any pain, so we feel no need to correct it. Also, if it was too high, we would want to correct it too, because we don't want expectations to be too high and we don't want people to be disappointed if they joined.On Facebook's location products:Well, we're developing something, but nothing besides that. We want to make sure that we do it well, and we're taking the time to do that.
Read the full interview here.
Support HuffPost
The Stakes Have Never Been Higher
Related
Popular in the Community