Obama teased Zuckerberg about his dressier-than-usual wardrobe, commenting, "My name is Barack Obama, and I'm the guy that got Mark to wear a jacket and tie."
As the two sat down for the interview, Obama cracked a joke about Mark's blazer.
"He's uncomfortable, so how about we take off the jackets?" Obama said. Zuckerberg obliged.
See pictures of Zuckerberg's new look below. Note he's kept the jeans and sneakers. Zuckerberg also dressed up for a dinner with Obama earlier this year.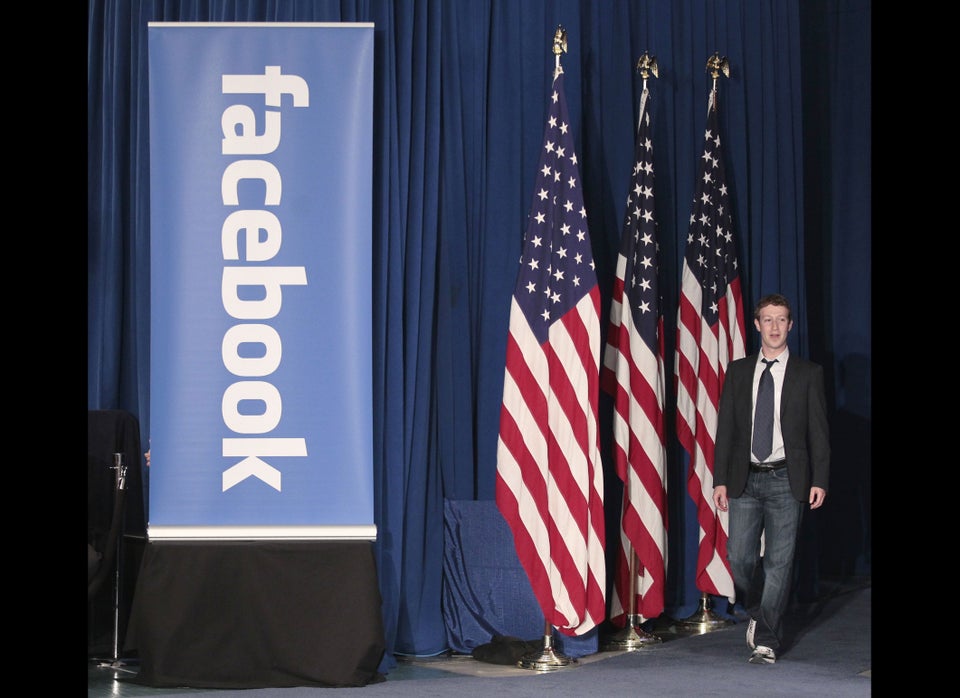 Popular in the Community