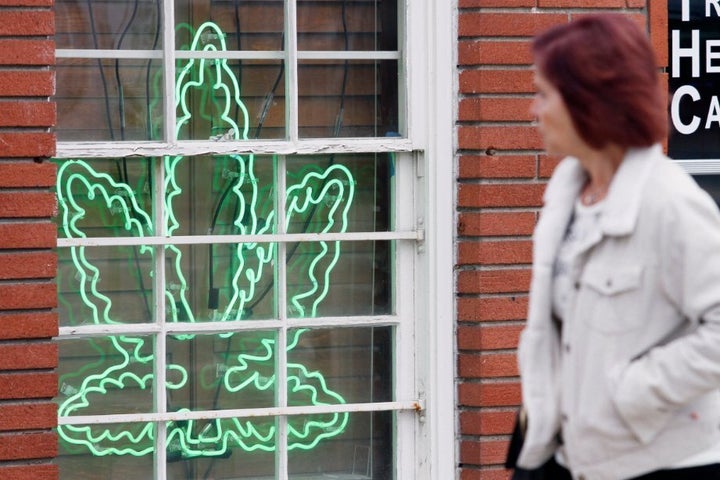 The closing of Market Street Cooperative, one of San Francisco's oldest medical marijuana dispensaries, marks the latest casualty in the federal government's recently-reignited war on weed.
The popular pot shop shut its doors for good Tuesday evening, but not without resistance from its loyal customer base. That morning, dozens of medical marijuana advocates held a rally in front of City Hall to protest the closure, and that night, a similar group held a candlelit vigil outside the cooperative's Market Street storefront.
Patron Michael Petrelis told ABC News he counted on Market Street Cooperative's product to help offset unpleasant side effects from his AIDS medication. "Why is the federal government saying I can't have this, but I can have a bagful of this overpriced pharmaceutical drugs?" he said. "I want both the AIDS drugs and my medical marijuana."
U.S. Attorney Melinda Haag sent a letter to the dispensary's landlord late last year warning there would be repercussions if the shop continued to sell medical cannabis. According to Haag, Market Street Cooperative operated in too close proximity to two local schools.
It hasn't been an easy week for medical marijuana in San Francisco. Just two days after Market Street Cooperative's shuttering, a two-alarm fire destroyed the SOMA headquarters of Green Cross, the city's only licensed delivery service.
Take a look at the ABC News report of Market Street Cooperative's demise below:
Popular in the Community