Seductive isn't normally a word I would use for a show on PBS but that's exactly what Market Warriors, their new flea market themed reality show is. So much so, it had me up and out on a Sunday morning "flea-ing". This is when I unexpectedly bumped into Bob Richter, one of the shows stars, and one of the reasons why it's so intriguing. Bob was doing his usual Sunday routine -- visiting his friends at the Garage Flea Market and hunting for what he affectionately calls "stuff." While we walked, chatted and laughed a lot, he introduced me to his New York City flea market family, and gave me some great tips on antiquing, and of course the
haggling that goes along with it.
Sitting in Bob Richter's living room the next day was a bit like being in a really beautiful antique shop that you can live in, or perhaps stepping on to a 40's movie set. Taking in all of the paintings, ceramics, furnishings and the deco fireplace, the only thing that seems out of place is the flat screen TV perched on the wall above the vintage couch, topped off by his grandmother's handmade pillows. If you look closer, or if Bob lets you in on the secret, you'll discover a DVR is hidden in the fireplace.
Yet, for the most part, his living space in the heart of Chelsea is all about everything old - and so is Bob. Right down to his look, which he calls "urban woodsman." His fashion sense can be traced back to the day his older brother Johnny dressed him up as a woodsman, using his own clothing when Bob's Halloween costume went awry and magically turned the then teenaged Bob's Halloween into a success. Making it even more poignant is the fact that shortly afterward his brother died at the age of 27.
Bob's love of all things old and the "thrill of the hunt" started in Allentown, Pennsylvania, where as a young boy he spent weekend mornings "garage sal-ing" with Johnny. Helping him hunt for the Blue Bird China he collected - the very same china that Bob now serves me coffee in, accompanied by cloth napkins made for him by his mom and sister, out of, you guessed it, vintage fabric.
His Dad loved old "stuff" too, so weekend evenings were often spent with him looking for hidden treasures at auctions. On one outing in particular his father handed him a box of Christmas ornaments that he curated especially for him, saying "its time you started collecting something" -- and he hasn't stopped since. From that box of thirty ornaments, Bob's collection has grown to include somewhere around 2,500 ornaments from all around the world.
Not surprisingly, his favorite ornaments to collect and decorate his three Christmas trees with - yes three- were made during WWII. A time when metal was scarce, and ornaments were crafted out of glass and other non-rationed materials, and instead of metal caps, they were often topped off with paper ones. Bob is all about show and tell, so he pulled out a box, carefully opening it like a kid on Christmas day, to show off some of his new finds. Gorgeous hand-made and painted Christmas ornaments and figurines lay wrapped in white paper inside. They were especially curated for him by Armand, a dealer and friend from the Garage Flea Market, who keeps them safely tucked out of sight. That is until Bob randomly shows up flashing his trademark smile, and asking with a twinkle in his eye "Do you have anything under the table for me?" And more often than not he does.
While chatting, it became really clear to me that while "stuff" doesn't make the man, some of Bob's stuff definitely reflects who he is. While he would sell or give away some if not most of his "stuff" in a heartbeat, there's other "stuff" that's not going anywhere. Not because it's worth anything in terms of dollars and cents (although it may be), its value for him is more than that. It's a matter of the heart saying, "I take comfort in living with things I love, and that are connected to the people I love."
That love is everywhere: in his home, even his kitchen, which features a retro orange refrigerator, which you could easily assume was the muse for the room's design, but it wasn't. The shades of orange, green, blue and yellow you find there were actually inspired by a set of Rivera China he inherited from Sonia "Sunny" Charif, who took him under her wing when he was a young college student looking for a job to keep him in school.
While Bob was looking for some quick cash and a job, instead he found a much loved friend and mentor who became a part of his family, teaching him about high end art deco and European antiques - her specialty, and now one of his. So it's not surprising that so many of Sunny's treasures are in his home today, and none are for sale, including the painting by her best friend Waldo hanging on Bob's bedroom door.
You'll find some of Johnny's "stuff" in Bob's home too, including a black and white checked jacket he designed harking back to the duo's vintage woodsman roots, and a Christmas stocking made out of the same material, along with the Blue Bird China. A few years ago while shopping at the Garage he spotted a painting, and the style looked all too familiar. It was his brother's work. That painting now hangs in his hallway, and he says, "It 'found' me."
With Bob, all the stuff in his apartment, whether tied to him by someone he loves or not, has a story - whether it's the pair of chrome electrified candelabras he scored at a Paris Flea Market, a paper Japanese Christmas ornament, or the seagull pin symbolizing 'flying higher' he wears on the back of his Market Warriors hat, which just so happens to be his grandmother's.
One of my favorite Bob Richter stories involves his grandmother's hand painted Turkish lamp, which she gave to him knowing how much he loved it, and the story behind it. The lamp now sits alongside two smaller ones in his meditation alcove right off the living room. If you saw the episode of Market Warriors filmed in Brimfield, Massachusetts, you may already know how special this lamp is because, after lots of drama and angst, it helped Bob win the episode by a landslide.
The episode is available on PBS's website and will also be rebroadcast on December 3rd. And it's well worth checking out (even though I gave the ending away!) just to see Bob at the end of the day scrambling to find something to buy. He gets distracted by a pair of well-worn vintage boots to take the edge off, but loses precious flea-ing time. Finally, when all hope of making a buy is almost lost, he spies a lamp just like his grandmother's -- he just has to check it out. And let's just say that lamp, a keen eye, two pieces of painted furniture and some primo haggling with the dealer gives him a major win on the show - all because that lamp had a place in his heart, and his home.
Laughing, collecting, haggling, and story telling, along with life long connections, are all part of the flea market world Bob Richter lives in, and it's one I'm glad I got to peek into for just a little while.
Check out the slideshow below to see some of the beautiful pieces in Richter's home. And, be sure to check out new episodes of Market Warriors, which premieres on PBS Monday, January 7th at 9pm (following Antiques Roadshow at 8).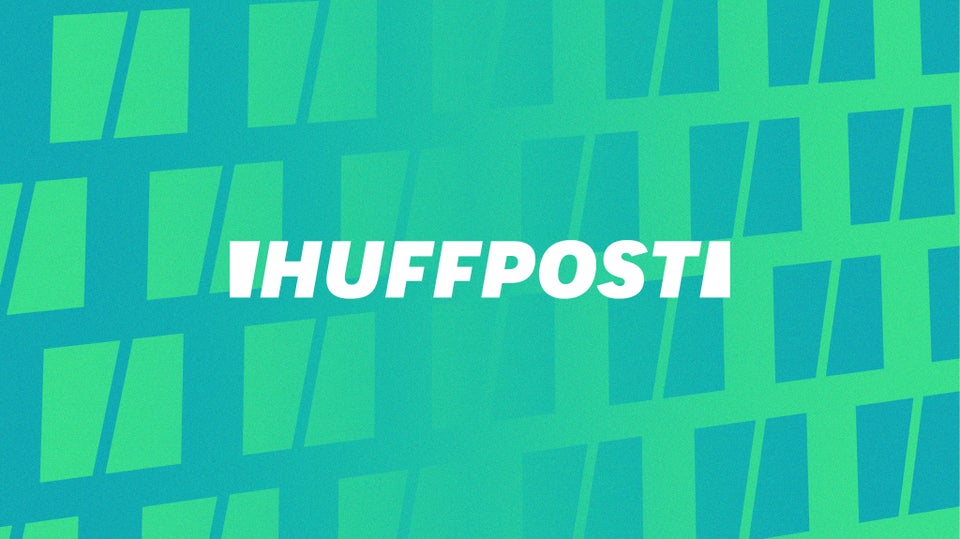 Bob Richter's Home
Do you have a home story idea or tip? Email us at homesubmissions@huffingtonpost.com. (PR pitches sent to this address will be ignored.)
Related