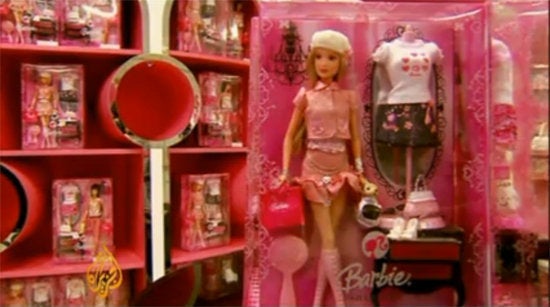 Media Bistro Circus kicked off this week at New York City's Times Center - social media moguls in tow.
Event organizers drew an elite force of digital marketing experts to project "how customer behavior is evolving around technology, [and] explore emerging trends and business models that will shape marketing, PR & advertising in years to come."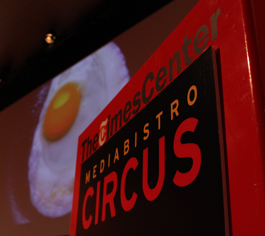 The end game in digital marketing trends is all but digital for the social media crew, showcasing digitally driven media campaigns aimed at influencing material personal experience.
Like Jumping. In Art Museums.
Creating a PR campaign for New York's MoMa art museum, TAXI Innovation Director and former CEO of Happy Corp Doug Jaeger teamed up with Allison Reimus of the Jumping In Art Museums blog to shine a spotlight on New York's art culture that jumped off the page for art fans - and the media.
Blending digital and material experience was key to creating the MoMa campaign that crowd sourced stories and photos of art enthusiasts jumping throughout the museum - attracting prominent nightlife photographer Nicky Digital - and a slew of media placements, from the New York Times to the New York Post.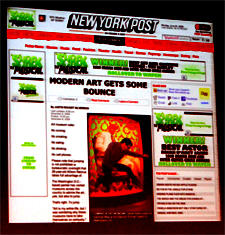 in creating an engaging experience people want to share."
The museum's marketing campaign attracted attention and attendance from a desirable demographic of younger art-goers
that may have skipped the experience otherwise.
For Valeria Maltoni of ConversationAgent.com, the keys to a successful online social media strategy are personal relationships and meaningful conversations.
Follow her on Twitter and you wont get her own personal updates. Instead, Maltoni shares content she thinks will make her micro media outlet an online destination. With over 8,000 Twitter followers, it seems to be working.
She suggests the online places many marketers want to hold brand conversations may not be the digital spaces in which consumers will listen. She recalls a friend's comment, "don't pitch me on Facebook, it's my haven of sanity."
Maltoni says social media conversation needs to be unstructured, transparent, inclusive, authentic, vibrant, and interactive - recommending Katie Paine's work in measuring the impact of online conversations.
"Actions speak louder than advertising," says Garry Schmitt, VP of Experience Planning at Razorfish - suggesting material experience beats web-based space for effective branding efforts.
Barbie's 50th birthday bash by Razorfish is focused on just that - all things material - from lipstick to Las Vegas vacations.
Sure, Barbie (the person, not the product) is facebooking, and tweeting, and blogging - about her top five fave vacation destinations and the products she hearts the most. What was the last book Barbie bought from sponsor Amazon.com? She's reading it poolside, at Palms.
Barbie's brand new digital persona has netted Mattel an increase in Barbie sales of 18% - and jump in stock values of 15%, says Schmidt - estimating the product campaign has reached over two billion people worldwide.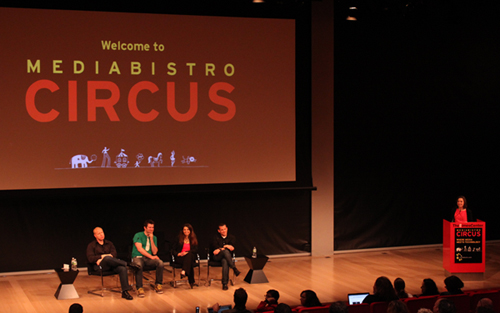 Digital word of mouth marketing is the sole focus for Fanscape CEO and co-founder Larry Weintraub.
A recent Fanscape campaign contest for GameStop offered fans of Guitar Hero the chance to appear as a character in the video game itself. Weintraub estimates that 70% of participants in the contest were users that Fanscape reached out to directly.
"I don't see a future with two or three social networks," he says, "it's a future with two or three hundred thousand social networks."
When social media skeptics challenge the new media's value, Valeria Maltoni has her answer. "What was the ROI on the old boys clubs or on the golf course?" she asks. It seems the social spaces of yesterday are being replaced by a new blend of digital pixels and material places.
As marketers continue learning to better balance the potential of social media with the practical aspects of product sales, we'll soon find ourselves jumping in art museums with Barbie to the background music of some dude jamming to Journey on Guitar Hero.
Ready or not - get set to jump in.
REAL LIFE. REAL NEWS. REAL VOICES.
Help us tell more of the stories that matter from voices that too often remain unheard.