Whether you run a Fortune 500 company or are applying for an entry level position at the next big startup, there is one trait you can possess that will put you above the competition around you: finding a better way to communicate online. Everyone is using social media, blogs, publications, and emails as their primary way of communicating these days. The problem is that most of them have no idea how to properly communicate digitally.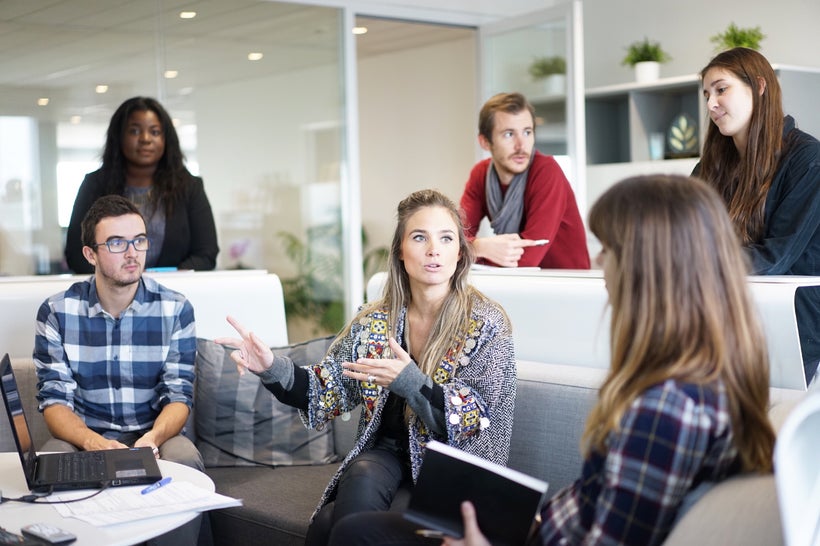 Everything we say, do, tweet, or blog about makes up who we are online and many are missing the mark. For those of you having a difficult time managing and executing your communication strategy online, you can look to the following ten digital communication strategists. These people are experts in managing company brands, client brands, and their own. There is a lot that can be learned from them.
Caleb Gardner - Expert Digital Marketing & Social Media at Bain & Company, formerly Social Media Strategist for @BarackObama
Caleb is a digital marketing expert, writer and speaker. At Bain & Company, Caleb consults with C-Suite executives to obtain digital engagement with organizations, while creating a digital roadmap for their marketing teams. For three years, Caleb also served as lead strategist for BarackObama.com.
Merle was started his career as Director of Marketing for Nike and went on to become the CMO at TaylorMade Adidas Golf, and VP, US Marketing at Calloway Golf. Through his 25-years of success with premier consumer brands, he has held numerous Senior Executive positions – Divisional President for a $300M business, GM with global P&L accountability for a $600M business, and as mentioned before, serving as CMO for a global billion-dollar company. He is now the Co-Founder and Partner at Go, where they aim to help their clients understand their consumers, find growth opportunities, and fine tune their operating processes.
Kelly Gibbons is an entrepreneur, journalist and brand strategist. She's perfected top-notch campaigns for brands such as TED, Rebecca Minkoff, and City of Hope. Working strategically with UN Women, she created the first HeForShe LA Media Summit to address gender equality issues in the media. She also specializes in personal branding strategies for clients ranging from Fortune 500 companies to global non-profits.
Abhilash Patel – Founder at RankLab and Co-Founder at Recovery Brands
Abhilash is an internet and healthcare entrepreneur, speaker, author, and investor. He has a long history of successfully running digital campaigns for large enterprise companies in very difficult verticals. He proved that he was a master at communicating affectively online when he co-founded Recovery Brands, the largest publisher of addiction recovery content online. He was able to scale and sell both companies in 2015. He now speaks at several events on the topic of digital strategy, entrepreneurship, and is an active investor.
Alex Realmuto - Head of Digital Marketing at Leesa
Alex was previously the Founder of Soul Socks and Co-Founder of Blue Claw Co., he is a marketing and advertising expert, and now the Head of Digitalk Marketing at Leesa. He is a contributing author to MediaPost Publications on CRM, Green Marketing and Engaging Teens. Josh has also served as a mentor at Face Forward Group, a program dedicating to matching volunteers with first time juvenile offenders, in an effort to help kids get back on track.
Joseph Steinberg - CEO at SecureMySocial, Internet security expert
Joseph is a CEO and technology influencer, as well as a regular columnist for Forbes and Inc. magazines. Served as CEO for the cybersecurity firm, Green Armor Solutions. Named by NJBiz as one of the top tier businesspeople in New Jersey under the age of forty. He is one of 28 people in the world to hold advanced cyber-security certifications. He often speaks on the topic of data safety, cyber-terrorism, and social media safety.
Lee started his career as a managing partner at PwC, and went on to become a Senior Partner at Deloitte. He has since moved on to start his own healthcare company, Fitgenetix. Fitgenetix combines genomic test results, personalized nutrition and meal planning, exercise plans and DNA based meal delivery services. Fitgenetix also provides coaching and an advanced genetic services platform; integrating lifestyle and clinical data with genetic interpretation. Lee Akay also served as a founding board member of the HealthTech Center, think-tank established to identify and educate member organizations on new trends in innovations and technologies that were aimed at transforming care.
Daniel DiPiazzo - CEO at Rich20Something
Founder of Rich20Something and CEO of Under30CEO, Daniel aims to help younger people start a business they are passionate about. He is also a regular contributor at Entrepreneur, Fortune and TIME. Striving to help people live a happier life by working in a career they love.
REAL LIFE. REAL NEWS. REAL VOICES.
Help us tell more of the stories that matter from voices that too often remain unheard.
This post was published on the now-closed HuffPost Contributor platform. Contributors control their own work and posted freely to our site. If you need to flag this entry as abusive,
send us an email
.