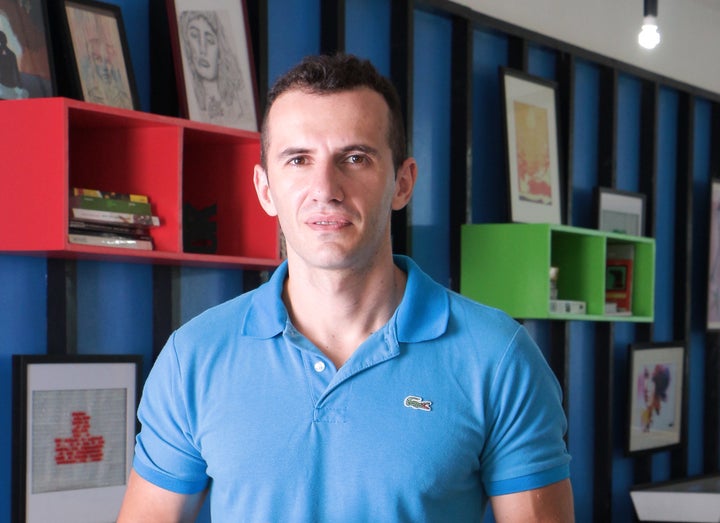 Only 72 hours after publication, Marketing Growth Secret, written by Roberto Liccardo, received the red "Best Seller" label on Amazon's hourly-updated best-seller list in both the categories of Small Businesses and Marketing Research. The book is now finding its way up of the Business & Money section, fighting for the top ranking in this category with giant authors.
Marketing Growth Secret illustrates strategies for achieving business growth, describing the integration of traditional marketing strategies for the long run, with the quick wins offered by growth hacking and presenting alongside a marketing growth framework, the P.I.B. The volume of sales of this book confirms an emerging interest for growth hacking and digital marketing over more traditional marketing approaches such as networking or direct or off-line marketing. Indeed, many books covering these other marketing approaches, also listed in the same category as the Marketing Growth Secret, got quickly surpassed.
The book, the first to be published by Roberto Liccardo, was launched on October 23rd and became a bestseller only three days later, confirming how unknown authors armed with innovative marketing tools and techniques can find ways to get heard in the increasingly competitive Amazon book market.
In an industry where "31% of ebook publishers produce enhanced ebooks, though only 12% correlate the enhancements with a positive impact on sales," becoming a bestselling author takes more than just writing a great piece of content. But we need to keep in mind that it takes 20 years to make an overnight success, and also in this case, behind the seemingly overnight success of the book, there's a longer story filled with lots of efforts. Indeed, according to the author, the P.I.B. framework presented in the book - a step-by-step process to achieve growth - was formulated after almost 2 years spent strategizing the best processes and the best marketing hacks to quickly reach growth.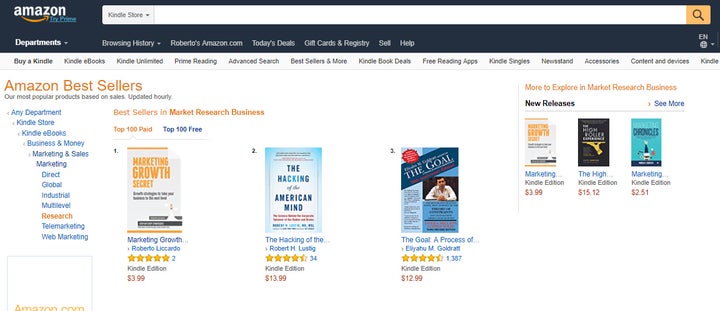 The book is divided into two parts. The first part digs into the vague concept of "growth hacking," teaching how to adopt a growth mindset and analyzing the successes (and failures) of hundreds of startups in achieving breakthrough growth, presenting patterns and a full framework to serve as guidelines for your business and marketing strategies. It is about being able to meet the need to create growth today while preserving the long-term goals that an established business has. The second part focuses on how to practically apply the growth mindset to the real world, presenting a collection of step-by-step, proven growth hacking strategies. Any kind of business can apply these strategies, alongside traditional digital marketing channels.
Here are some excerpts from my discussion with Roberto Liccardo.
With over 300,000 e-books released every day, can unknown authors become best-seller authors in Amazon's most competitive categories in a few days?
Simply, I have applied the growth hacking strategies and I have used the framework presented in the book for promoting it. This book indeed is an actionable guide for entrepreneurs of all stripes, not another rehash of an AirBnB or Uber case study, but is an actionable guide on how to implement growth hacking even into a traditional digital marketing structure. Not only authors but everyone with a good idea can achieve success, in Amazon as well as other markets. Success can be achieved applying up-to-date marketing strategies and growth hacks that media have made us available, instead of relying on outdated selling methods.
What would you suggest to all these authors that are hoping to release a bestselling book?
Hoping that a book can be successfully promoted only by posting on your Facebook, Twitter and Instagram profile is likely not going to do the work. Alongside the book and content creation, you need to work on developing a sales funnel and actively implement lead generation campaigns. Many authors start thinking about marketing campaigns once the book is almost completed, instead they should think about it even before they start writing their first word. As you would do for any product you want to sell, in market a book you need to combine basic, actionable marketing strategies with a product development process.
Why did you decide to write a book?
Of course, the biggest reason was to spread my message on a subject that I felt very passionate about. Also, becoming a published author changes your life from a business perspective. Indeed, writing a book is the fastest way to gain credibility; it helps establishing yourself as an expert in your field and builds a professional reputation. Also, another reason that led me to write, is for sharing a message. Therefore, I believe that the more you work, study and develop your ability to contribute more to the lives and well-being of others, the better life you will have in your professional career. Chances are that if you're passionate about a certain subject, other people will be, too, and by writing a book about that subject, you can help others in their own lives.
Support HuffPost
The Stakes Have Never Been Higher
Related
Popular in the Community