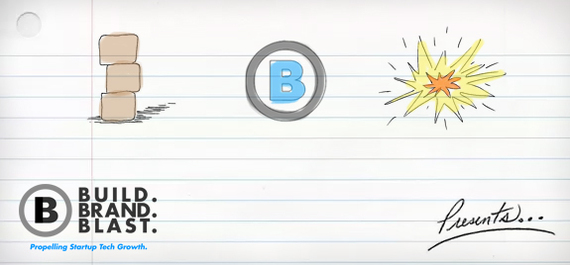 Think of your startup marketing efforts as an experiment, and you'll be able to create more effective campaigns and strategies.
In a scientific experiment, you start with a hypothesis based on what you currently understand about the world around you. You then test that hypothesis, rigorously and unbiasedly measuring how your subject responds in such an environment. Some experiments succeed, validating your hypothesis, while others fail, making you throw it out.
Regardless of whether the experiment succeeds or fails, science continues to move forward. Scientists either solidify and expand the successful hypothesis or develop a new hypothesis based on the new data they were able to collect.
As a marketer and entrepreneur, you need to channel the scientific method in order to get the most out of your marketing campaign.
Step One: Research. Spend some time researching your target demographics and what your competitors have done in a similar situation. Look at all the different marketing options available to you, including both traditional and digital marketing outlets. Gather as much information as you can.
Step Two: Form a Hypothesis. Develop a working theory on what marketing methods might work for your company and which ones might not. Include an estimated return on investment for each possible move.
Step Three: Test. The only way to know for sure is to try it. Use A/B tests for individual campaigns and try multiple different strategies simultaneously. Install tracking mechanisms so you can measure each result.
Step Four: Form a Conclusion. Gather as much data as you can about the performance of your campaigns. Look at which ones succeeded the most as well as which ones had the highest return on investment. Form a conclusion about which advertising methods are effective and which are not, and return to the start for your next experimental cycle.
When you look at marketing as a scientist, you'll be able to move forward even if your initial efforts fail.
Jose Vasquez is a serial entrepreneur and tech enthusiast dedicated to helping startup technology companies get the direction and momentum they need to succeed. As the founder of Build. Brand. Blast., Jose has established a collective resource for tech entrepreneurs to consult when brainstorming, creating, launching, or expanding a new business. Jose is also the founder and CEO of Quez Media Marketing, a marketing firm that combines technology and creativity to help new and growing companies get the results they need.
Jose graduated from Goldman Sachs' 10,000 Small Businesses program. Goldman Sachs is a partner of the What Is Working: Small Businesses section.
Related