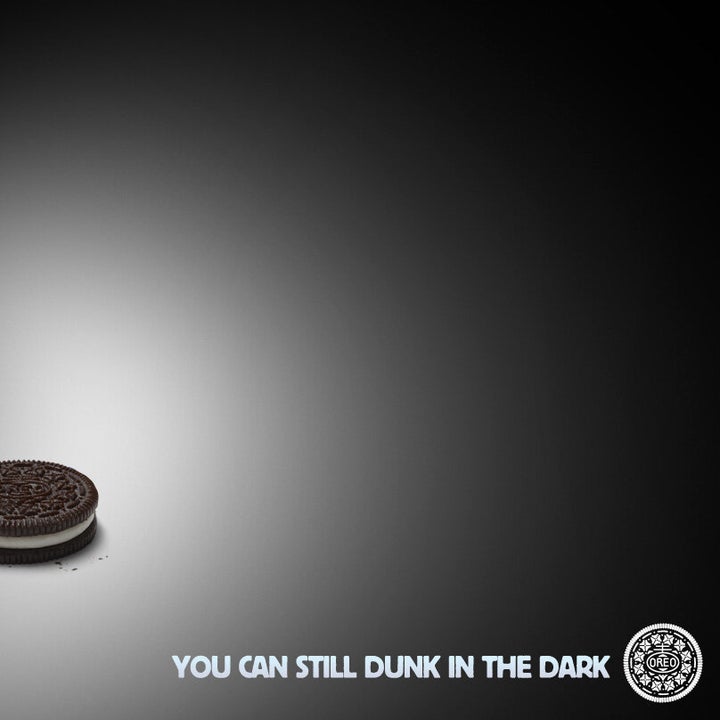 In many homes, the preparation for a big game is all about the food. However, food was not the only thing being prepped in homes across the country on Super Bowl Sunday 2013. Setting up laptops, tablets and charging mobile devices have now become a common occurrence when watching sports, award shows, even presidential inaugurations. By having these "second screens," homes are becoming more socialized while watching these events and that was no exception for the Baltimore Ravens vs. San Francisco 49ers Super Bowl XLVII game.
CBS worked hard to keep fans engaged who wanted to see the game and the ads on TV, but the network also offered social engagement on their CBSsports.com Web site for those fans that had their tablets and smartphones ready. So not only were tablet and smartphone users able to tweet and brag about their team, favorite players and commercials, they were also able to see four different "camera experiences," user stats, popular tweets and get questions answered on CBSsports.com.
Measuring firm comScore found that 53 percent of U.S. phone owners have a smartphone vs. a feature phone, a 6 percent increase since August of 2012. Ownership of tablets more than doubled in the past year, with 19 percent of U.S. adults having a tablet, according to research firm Forrester. These second screens became indispensable for users who wanted to talk about the 34-minute power outage in the Mercedes-Benz Superdome, host of the game, but more about that later!
The First Half - Before the Power Outage
Social media addicts like me are used to sharing live events via every possible social channel. From tweeting about Baltimore Ravens' Ed Reed's interception to sharing opinions about commercials, that's what live events are all about.
During the first quarter of the game, I wanted to share M&Ms' commercial with Meat Loaf's song "I'd Do Anything for Love (But I Won't Do That)." The ad had #betterwithmms for the hashtag but the entire experience was a dead end for me. I wanted to find the video to post and searching for "M and M commercial," I found that Google had 1.4 billion results (yes, billion), but the new M&Ms Super Bowl ad was not there. Searching for "M and M Super Bowl commercial," I found 860,000 results and the ones ranking were the ones for their 2012 "Sexy and I know it" commercial.
If you search for M&Ms' Super Bowl hashtag "#betterwithmms," it does not get easier for the candy maker as Google thinks that your search intent is "better with mms" and the search result page is about "Miracle Mineral Solution, a solution of sodium chlorite in distilled water often referred to as MMS." Even further challenging for a brand like M&M's is that most consumers are not sure of the domain name. They have m-ms.com and mms.com but not mm.com.
On the other hand, brands like Calvin Klein made it really easy to engage with their commercial by ending it with the URL CalvinKlein.com and the hashtag #calvinklein. The ad was a hit with several publications linking to the video and the social media community sharing the name of the model. Even those that did not like the ad still used the proper hashtag since it was easy to remember.
Other brands that were able to guide the social media community to their assets and continue the conversation included Taco Bell who promoted their Facebook.com/tacobell page. Those that visited the Taco Bell Facebook page found the "Viva Young" Super Bowl commercial with Fun's popular "We are Young" song that was cleverly used in Spanish. Taco Bell did not stop there. The top of their Facebook page had an offer for a free Churro with any purchase for the day after the Super Bowl. As of this writing, the offer was claimed over 36,000 times, had 2,000 shares, 13,000 likes and 800 comments and people are still tweeting about the song being used in Spanish.
Taco Bell added the Viva Young video to their official YouTube channel on Jan 28 and it already has over 606,000 views. Searching "Taco Bell Super Bowl" on Google brings back over 24 million results where the top articles and videos are those for their 2013 campaign, unlike M&Ms, who had their 2012 content ranking.
The Second Half - Listen and Engage, A Power Outage Opportunity
Most companies do not have a Super Bowl-size budget but there are several things they can learn from this game, especially after an episode like the power outage.
Give the social media community a reason to engage with your content and guide them to where you want the conversation to grow. I still do not understand why companies promote the logos of Facebook and Twitter instead of providing users with the actual Facebook and Twitter URL. When you want someone to call you, you do not give them a picture of a phone, you give them your phone number.
To dominate the social shelf space, optimize your different channels and use account names and hashtags that are easy to remember. Test the hashtags before you promote them to make sure they do not rank for a different search intent. Create links between your accounts and increase the signals that the search engines can find. Finally, identify the influencers that should amplify your message and engage with them. This is something you should do year-round, not just when you want the influencer to retweet you.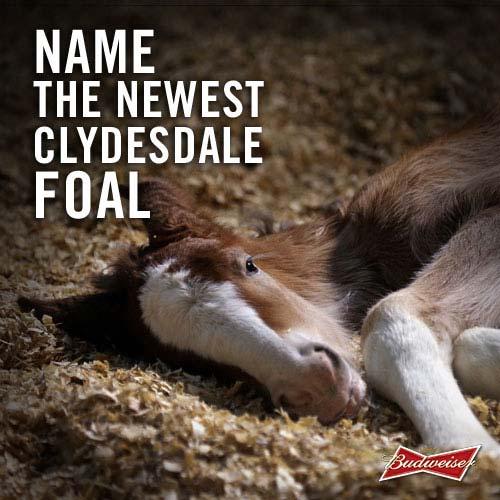 Budweiser has memorable ads each year and Super Bowl XLVII was no different. The Clydesdales: "Brotherhood" ad with Fleetwood Mac's "Landslide" was an instant classic. Budweiser did an excellent job amplifying the way we could engage with the ad besides what you saw on TV. The video was released on their official YouTube channel on Jan. 31 and three days later it had more than 4 millions views before Super Bowl kickoff. An extended version of the ad was released after we saw the original on television and Budweiser used their social channels to encourage the community to name the baby Clydesdale and requested the community to use the hashtag #Clydesdales. Providing this type of advanced engagement increases a brand's awareness. It also gave reason for celebrities like Jimmy Fallon to tweet to his seven million followers: "Budweiser has done it again. Well done. #Clydesdales"
But while the above was prepared in advanced, no contingency plan includes a 34-minute power outage. Some brands were very quick to seize the opportunity, like Audi making fun of Mercedes by tweeting, "Sending some LEDs to the @MBUSA Superdome right now."
Budweiser tweeted, "We promise, this isn't a pre-planned, super-elaborate scheme to promote our new @BlackCrown beer ... probably. #poweroutage #intheblack "
And the best ad I saw was by Oreo, which tweeted, "Power out? No problem. You can still dunk in the dark."
Oreo was able to seize the power outage opportunity because they were there to listen and react to the situation. Their original "Cookie or Creme" spot encouraged the social media community to follow their Instagram account and tag photos with #CookieThis or #CremeThis. But the blackout was a perfect opportunity to participate in a new conversation and reach all of our second screens!
The "You can still dunk in the dark" tweet has more than 13,000 retweets and 4,000 favorites, and it did not cost the agency $3 million to broadcast.
How do you listen and engage with your customers? Do you have the proper relationship with decision makers to get fast approvals as Oreo did? Is there a clear plan to amplify your assets via different social channels? Do the channels link to each other and help the users participate? What would you have done with a power outage to dominate your social shelf space? Add your comments below.
Julio Fernandez is Vice President of Search Marketing & Analytics for SocialShelfspace.com, a marketing agency that combines search engine optimization with influencer outreach to deliver measurable effects. He is already counting the days to Super Bowl XLVIII.
Related
Popular in the Community