Lauren Gillian very well may embody all that author Malcolm Gladwell talks about in his highly regarded book, The Tipping Point. Gladwell describes three different archetypes -mavens, connectors, and salespeople- of people that innovate and foster change. For more than 20 years, Gillian has been a change agent in the sports marketing business, most recently as Global Brand Manager with Connor Sports, a division of Connor Sport Court International. For just about his entire life, Gillian has been a lover of tennis and a beneficiary of the sport's offerings.
"I love the game of tennis and want everyone in the whole world to play tennis," Gillian stated emphatically. Through his life in athletics, as a student-athlete, coaching and administrator, Gillian has supremely utilized skills he has acquired to benefit the bottom line of companies he works with, in a socially responsible manner. Without aiming to do so, Gillian has shown traits of Gladwell's Connector, Maven and Salesperson.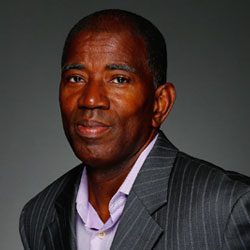 Connector
Connectors make change happen through people. Connectors are the people in a community who know large numbers of people and who are in the habit of making introductions. They are the hubs that allow different social networks and groups to contact each other, like the friend you have who can always figure out how find the right contact for the right task.
Gillian is a connector. He makes a point of knowing as many people from as many different worlds as possible. "The ability to bridge people and backgrounds is a key attribute in management", says Gillian.
"Connor Sports has committed to a long-term relationship with the WPBA because it is an organization leading the charge and truly supporting women's sports," said Gillian. "We are excited to be part of this movement and thank the WPBA for the opportunity to positively affect women's sports on so many levels."
In conjunction with the timing of the 2016 NBA All Star Game in Toronto earlier this year, Connor Sports and its local Ontario dealer, WestPoint, worked together to refurbish basketball courts at three community centers. Gillian led the effort to provide youth with safe places to play.
"We are deeply committed to supporting the young children and increasing their access to the game of basketball," said Sherrie Deans, Executive Director of the National Basketball Player's Association Foundation.
"We are so excited to dedicate these three courts and hope that children across Canada will be able to enjoy them for years to come." Gillian has been instrumental in making connections like these all over the globe during his time as marketing manager of Connor Sports Cares and its corporate social responsibility initiatives.
Maven
Mavens are "information specialists", or "people we rely upon to connect us with new information." Mavens introduce their friends to new ideas and concepts, are are always happy to share their knowledge with a larger group and to be the expert on a specific topic.
Gillian is a maven. As a judge for the Play Safe on TARAFLEX® Sports Foor Program contest, he is committed to providing opportunities for youth and communities as a engaged professional. An initiative of Gerflor USA, schools and community centers have the opportunity to benefit from improved safety and performance by receiving the highest-quality athletic play surface, used by top athletes around the world.
Working with Dr. Robert C. Klapper, Chief, Division of Orthopedic Surgery at Cedars Sinai Medical Group in Los Angeles, California and Co-Director of the Joint Replacement Institute at Cedars Sinai Medical Center; Emily Tipping, Managing Editor, Recreation Management; Jenny Hahn, Executive Director, Junior Volleyball Association; and Benjamin Bachman, CEO, Gerflor USA, Gillian is an advocate for safe play surfaces throughout the nation for all children.
Working with such specialists in an industry that impacts so many citizens, young and old, Gilliam is a part of a cutting-edge group. Interacting with the Play Safe on TARAFLEX® Sports program judges provides Gillian yet another platform to share his expertise, as well as share the expertise of the group with others.
Salesperson
Salespeople make change happen through persuasion. Salespeople are able to take almost any idea and shape it to appeal to a variety of different audiences using the language and style of that audience.
Gillia is a Salesperson. With his passion for life and ability to naturally convey his passion makes him a salesperson. You believe in everything he shares with you, because he believes in it. Perhaps this is why numerous professional athletes have signed on to support the Chicago Peace Basketball Tournament.
On behalf of Connor Sports, Gillian helped establish the original Peace Game in Chicago in 2012 in partnership with Father Pfleger of St. Sabina, Cobe Williams, Asa Powell, Joakim Noah, Derrick Rose and Isiah Thomas. The Peace Games platform has expanded to other cities in the U.S. including Philadelphia, New Orleans and New York City. This powerful initiative in Chicago will take place this year, on September 17, at the St. Sabina gymnasium.
"We don't go out seeking athletes to get involved in the Peace Games," said Gillian. "They've contacted us and received guidance on how to be involved."
Gillian is passionate about informing people that Connor Sports is "dedicated to helping kids become champions on and off the court." As with the Peace Games and other Connor Sports Cares initiatives, Gillian is proud of their accomplishments and the results they have achieved during his time with the company.
Gillian's roots in tennis have not only served him well on the court, but in the field of business. A servant that connects people by sharing information and naturally persuading others why what he does is needed and important, Gillian is a diamond in the rough.
"We're preparing to announce some really exciting and new partnerships that will grow the Connor Sports brand," said Gillian. If the next couple of years are anything like his first with the global sports flooring authority, Connor Sports and Connor Sports Cares will soon become household names.
"No pun intended, but it's a pleasure to serve," Gillian concluded.
Check out the Tamika Catchings Legacy Tour on Sunday, September 11 at Washington (4:00 p.m.) or Tuesday, September 13 at Connecticut (7:00 p.m.). Visit the Catch the Stars Foundation, www.catchthestars.org, for more details. Visit www.connorsportscares.com for more details on Lauren and his Connor Sports Cares work.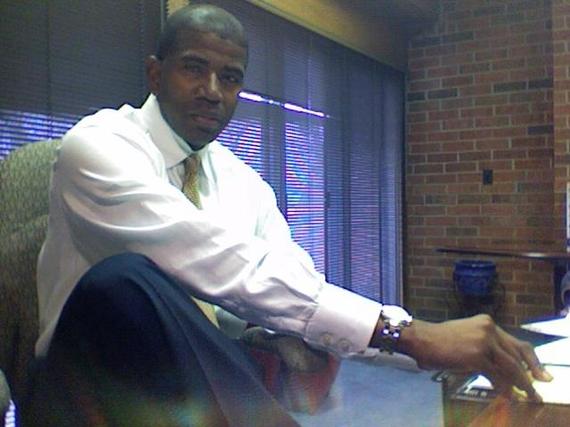 REAL LIFE. REAL NEWS. REAL VOICES.
Help us tell more of the stories that matter from voices that too often remain unheard.