 Post 50s know their own strength -- but it still seems like brands are having a hard time recognizing it when it comes to marketing to boomers. Leaving this 80-million-strong group out in the cold in favor of the coveted 18-to-49 demo is a huge mistake according to new research by Nielsen, the media ratings firm, and BoomAgers, a creative agency that helps companies target baby boomers.
"This group is redefining aging," Brady said. "They grew up in the age of consumerism. Their sheer size helped define brands; they're rebellious... The point of this paper was to tell companies, 'this is not your grandma.'"
Not your grandma indeed. Boomers are far more affluent these days. Whereas the Silent and Great Generations were all about saving and penny-pinching, baby boomers currently account for nearly $230 billion in sales for consumer packaged goods, outbuying age groups in products like coffee, magazines and diet soda, the study noted. What's more, they will control 70 percent of the nation's disposal income and stand to inherit $15 trillion in the next 20 years.
And there's the fact that as they get older, they have more time to use that disposable income, according to the study: 67 percent said they would spend more time on their hobbies and interests when they retire.
So with these numbers staring companies in the face, why do so many brands ignore boomers in their marketing? They're still stuck with outmoded ideas about how boomers think and what advertising to them should involve, the researchers explain. The study found that boomers are no more or less brand loyal or price conscious than younger consumers.
During a presentation, Brady recalled, "a person in the audience said to me, 'Isn't it true that their households are getting smaller?' We don't market to households anymore, we market to individuals. And small households or not -- there's [almost] 80 million of them! Regardless if its a household of seven people or one, digital marketing is making it so you can target a specific person. Boomers are going to force the industry to think more about marketing customization and marketing to specific needs."
And there's the undeniable fact that many industries are still focused on young people. "Subjectively there's always been a love of youth," Brady said. "A lot of advertisers [think] 'We'll advertise younger and these people will come along for the ride.' I think that's a really dangerous assumption to make."
Post 50s are far from just going along for the ride -- they're leading technology adoption and media consumption. "If you look at the audience composition of the top 25 shows, [the] 50-to-64 cohort is the number one viewing demographic of 18 shows," Brady said. "The 35- to 49-year-olds, which is a really targeted group, is only number one for three of the top shows."
So listen up, marketers: boomers are older, but they're not old. And they're ready for their close-up.
"Let's be careful about supposing that life is so dreary," Brady said. "Don't tell them [boomers] they're old because they do not think they're old. They think, 'Not only am I not old, but 50 is the new 30.' They're happier now than they've ever been. Recognize that they love life."
Related
Before You Go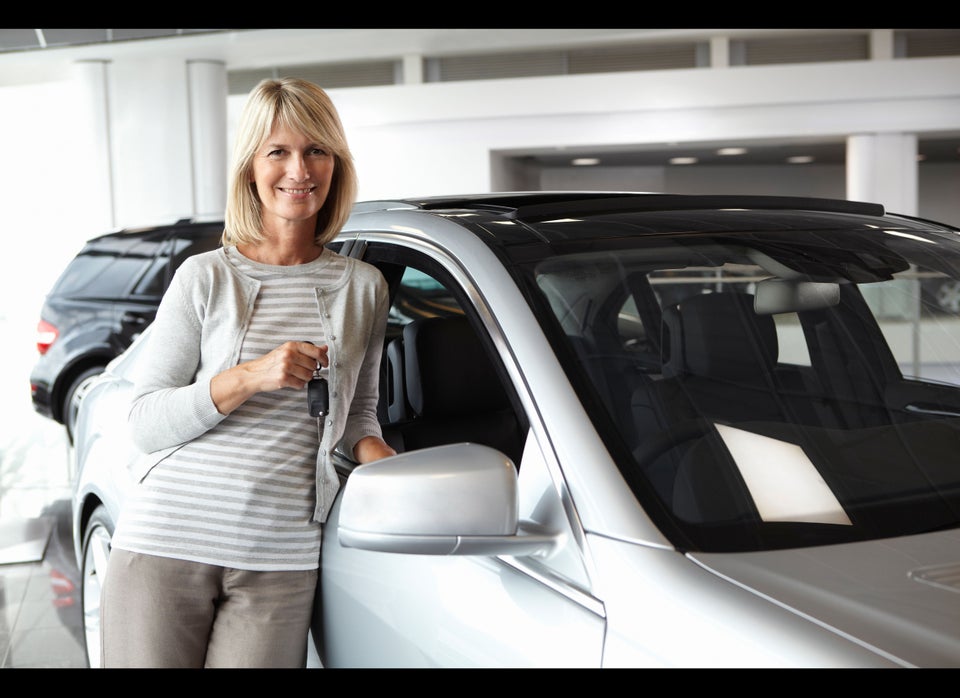 Boomer Marketing: Which Businesses Make The Grade?
Popular in the Community