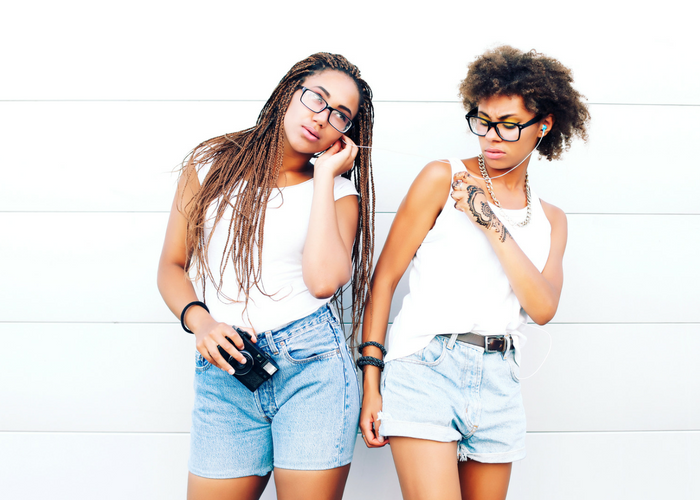 There's a chink in millennials' adblocking armor and it has a name: the 'fear of missing out' (FOMO). If you haven't started thinking about how to reach the FOMO generation, then it could be you who's missing out. The FOMO phenomenon expands and updates a classic and time-tested consumer dynamic: the consumer has a need, and your brand steps in to meet it.
With Inbound 2017 upon us, the marketing world is abuzz with all kinds of cool topics and trends for the current year and I had the honor of speaking on a panel about this very topic. First and foremost among these is the FOMO generation, and how we can leverage their 'fear' to create a situation where everybody wins.
New research by the CDC shows that antidepressant use is high and climbing. About one out of every eight Americans has taken antidepressants in the past month. Of those, one in four has been taking them for over 10 years.
The findings reflect the increase of stress and depression in our culture in the current millennium. Dr. Seth Mandel, director of psychiatry at Northwell Health's Huntington Hospital in New York State, connects this to social media use, which he says leaves us more isolated and removed from our emotions.
Dr. Darlene McLaughlin of Texas A&M's Health Science Center College of Medicine says that millennials in particular feel that, when they see a peer's achievements on social media, something is being taken away from them. This is textbook FOMO. It's a stressful feeling, and one of the earmarks of the millennial generation.
'Why can't I have what they're having?' is a classic FOMO question. It's worrying about the life you could be living. And it's largely perpetuated and incubated by social media platforms.
According to Science Daily, twenty-four percent of teenagers are online 'almost constantly.' An average college level student spends 8 to 10 hours per day absorbed in their phones. Much of that is devoted to social media, brewing and distilling the FOMO feels.
What Does FOMO Mean for Marketing?
Luckily, FOMO isn't all bad. While millennials are notoriously difficult to reach through conventional marketing strategies, the urgency they feel around lifestyle and personal branding means they're ready to buy. More than that, even--they're ready to believe. They're looking for answers. The question is, does your brand offer the answers they're looking to believe in?
"Brands more than ever must start speaking the language of today's consumers," says Shaul Olmert, Co-Founder & CEO of storytelling platform, Playbuzz. "This requires pushing out content that's visual-first and interactive in order to harnesses their ever-decreasing attention spans. It also means offering a layer of personalization, like Netflix did with this campaign promoting Season 5 of "Orange Is The New Black." The campaign offered custom results based on how readers responded to questions testing whether or not they could escape from Litchfield."
The average reader spends 15 seconds on a piece of content, and 79% of readers only scan. However, Olmert notes that the premium publishers and brands utilizing Playbuzz's storytelling tools report that their interactive content (such as interactive articles, flip cards and polls) garners dwell times up to 2-4 minutes.
"And it's not just about great content," says Olmert. "The crux of the issue also lies in publishers and brands still measuring success based on page views and clicks, versus more meaningful metrics including engagements, scroll depth and completion rates. If the media redefines their KPIs to focus more on the user experience, then they are more likely to turn their readers into brand ambassadors and loyalists."
The FOMO phenomenon paves an avenue for smart marketers to reach their millennial audiences. Underscoring social media and antidepressant use are FOMO questions like 'what's happening in more interesting places right now?' and 'what exciting things could I be doing if only I could be free?' You can position your brand to answer those questions.
It's a win-win scenario: your brand helps millennials style themselves as the person they want to become, and you grow your business to reach more people with your message.
FOMO Calls for Unorthodox Approaches
Some marketing gurus are already jumping on this. An app called Binky takes a counterintuitive approach and presents a scrolling 'social media' platform without anything social. In fact, without anything meaningful at all.
All social media is meaningless, creator Dan Kurtz told NPR, but Binky is forthcoming about it. He says it offers users "the freedom to satisfy the appetite that you have for scrolling through stuff, without needing to worry about any of the consequences."
You can click like, swipe left, or try to leave a comment (just try), but none of it goes anywhere. Nobody sees it. It's gone as soon as it's done. And the feed? It's just a string of random images, unconnected to any narrative or friend group. You can like a picture of beans, swipe left for laundry, and comment on a picture of Joan Jett. Or not. The result is the same.
Binky tackles FOMO head on, asking us why we are buried in our phones so much anyway. Is endless scrolling all we really want? What are we so worried about missing out on? A recent user commented:
"I have never enjoyed playing w my phone until now. Finally I can comment and like without being judged. No more arguments on my page, no more fomo. Just binky."
But clever as it is, Binky is missing out, too--and in a way that you don't have to. Instead of parodying FOMO to highlight the meaninglessness of social media, you can leverage it to provide meaning.
Reaching the FOMO generation is the next step in marketing to millennials. The ins and outs of this are all going to get the full marketing conference treatment at Inbound 2017.
For the uninitiated, Boston's Inbound is one of the nation's top marketing conferences, with over 19 thousand attendees last year.
This year has already been a landmark event, with keynote speakers including cofounder of Refinery29, Piera Gelardi, president and cofounder of Pixar, Dr. Ed Catmull, cofounders of Hubspot, Dharmesh Shah and Brian Halligan, and former first lady, Michelle Obama (there were lines down street to get into her keynote).
FOMO marketing will be just one of many topics covered by experts from a variety of marketing and business backgrounds. It's going to be a great place to connect with people and strategize for the year ahead.
Popular in the Community