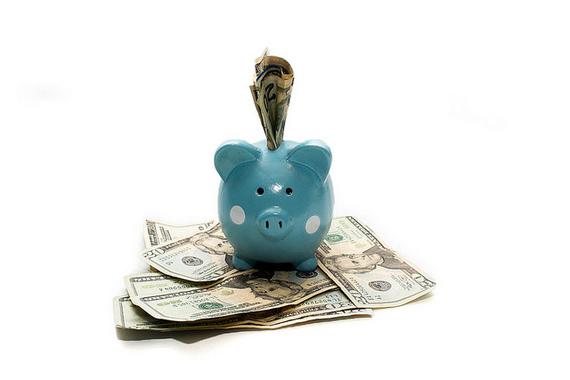 When most people launch a business, they spend all their money creating the perfect product or business concept. Until they have the perfect product to launch, they spend little money on marketing. The problem with that mindset, according to Marc Gardner, CEO of small-business lender North American Bancard, is that you'll spend too much time and money on your product without building anticipation, generating demand, and getting early customer feedback.
By marketing during product development, Gardner says business owners can identify opportunities and problems with their offering, fix the product accordingly, and launch a superior solution for customers. The main obstacle to early marketing is a limited budget. Fortunately, you can get a lot of mileage from your marketing without spending a lot of money.
Low-Cost SEO
Search engine optimization (SEO) is the process of improving your website's search ranking performance by making your Web presence, both on and off your website, easy for search engines to understand. When search engines process what you offer and consider you a trustworthy resource, your website is more likely to appear closer to the top of the search results.
Whether your audience is local or global, your company will benefit significantly from search engine traffic. Try these low-cost marketing tactics to improve your search engine presence.
Write Better Website Copy
Instead of investing in expensive Web development, put together a basic website using WordPress or Squarespace. Start with a home page, "About" pages for your company and your product, and a contact page letting people know how to get in touch with you.
On each page, write compelling, clean, and optimized copy. Compelling copy makes readers want to learn more about your product and your business, and clean copy is both easy to read and free of grammar, punctuation, spelling, and word usage errors.
Optimized copy incorporates keywords explaining to search engines what your business does. To discover good keywords for your business, try a free tool like Übersuggest or WordStream's Free Keyword Tool. You can also navigate to SEMrush, paste a competitor's URL, and see which keywords your competitor's website uses. If you are not confident about your writing, hire a freelance writer to help you.
List Your Business on Local Directory and Review Sites
List your business information consistently across respected local directory and review sites. Start by writing a company name, address, and phone number (NAP) format that you will use for every listing:
Search engine listings. If you have a storefront, list with Google My Business, Bing Places, and Yahoo Local.
Relevant local directories. Register with Angie's List, the Better Business Bureau, the Yellow Pages, and other highly respected local directories.
Review sites. Claim your listing on Yelp, TripAdvisor, Zomato, or other review sites relevant to your industry.
Publish Guest Blog Posts
Look for opportunities to author guest posts on high-quality and relevant blogs your customers read. If the publisher links back to your site, the inbound link becomes a vote of confidence in your site, earning a higher search engine ranking.
Affordable Digital Marketing
In addition to investing in SEO, establish a presence on social media. Choose networks frequented by people who match your target customer profile. Once you have set up your social profiles -- which should include your NAP and a link to your website -- spend time not only sharing content but engaging with customers and people in your industry.
Finally, start building an email marketing list. You can invite people to sign up for your blog in exchange for their email addresses. Additionally, you can invest in some content assets such as videos, podcasts, white papers, and other materials that customers can download in exchange for giving you their contact information. Use a free email marketing tool like MailChimp to manage your lists, create messages, and track campaign results. Avoid emailing subscribers too often, but be consistent enough that people will anticipate your messages.
When you start a company, Gardner advises spending half your time on product development and the other half on marketing and building customer relationships. Fortunately, marketing does not have to be flashy or costly to get the job done -- as long as you are willing to put in the work.
Calling all HuffPost superfans!
Sign up for membership to become a founding member and help shape HuffPost's next chapter