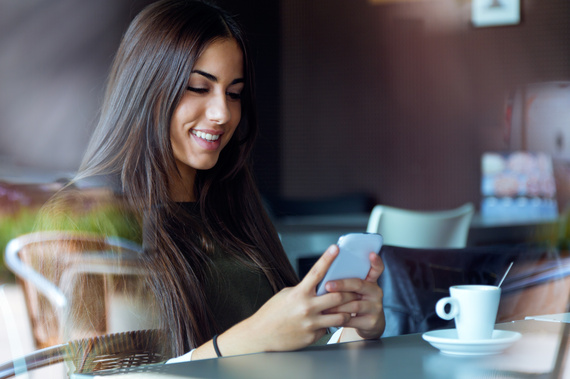 As online lending grows, so does the race for borrowers and loan types.

TL;DR
As marketplace lending reaches a tipping point, the biggest companies must figure out how to differentiate themselves
Upstart has hired an Uber marketing alum to target more millennial borrowers
Upstart's credit approvals process considers academic records and future earning power
SoFi is originating $50 million per month in online home loans, challenging the traditionally paper-intensive and slow mortgage process
Big things have been happening in the peer-to-peer, or online lending industry.
With combined billions in money lent (supplied by institutional and private investors, and robust venture capital), the race is on for lenders to stand out among the pack, and at the same time grow their borrower base. If you're not up to speed, here's my primer on how P2P lending works.
Lending Club, the biggest of the bunch, has funded over $13 billion in loan volume, yet its stock price has plunged more than 50 percent since hitting its post-IPO peak at $27 one year ago, ending last week around $13 per share.
According to a Financial Times report, there is concern the company cannot sustain its rapid growth without lowering its underwriting standards or spending more on marketing.
Prosper, Lending Club's largest competitor, announced in October it had surpassed $5 billion in loans originated through its platform, after crossing $4 billion only months earlier. So how will these leaders innovate as more competition arrives?
Marketplace Lending is Catching On
P2P lending is going mainstream. Borrowers are easily finding lenders online and on mobile; applying is just an extension of digital and smartphone banking.
Easy online applications, electronic document upload, fast approvals and lightning-quick funds are one thing, but the actual loans aren't bad either.
Marketplace loans typically offer no pre-payment penalties, low rates, and fixed repayment installments. Above all they offer alternatives to pay for things other than with unsecured, variable-rate credit cards and traditional bank loans. Borrowers are using them for tuition, refinancing credit card and student loan debt, home improvements, cars, and now even mortgages.
What's Hot: Millennial Money
Even though most marketplace lenders are themselves young companies, having begun as financial tech startups, they are also seeking the younger side of the borrowing spectrum.
Upstart is one such company. Launched 18 months ago by ex-Googlers, it has already originated 19,000 loans consisting of $260 million in loan volume to date.
What distinguishes Upstart is its consideration of a borrower's academic qualifications and earning potential in its underwriting criteria.
For example, the company may approve a loan for a nursing school graduate who doesn't have much credit history, but does have good grades, solid job prospects and future earning power.
Upstart knows it needs creative and aggressive marketing to tell these borrowers about its unique loan guidelines. Millennial (born in the early '80s) money translates into lucrative legacy relationships, and the entire financial services industry is clamoring for the business.
Enter Upstart's new Chief Marketing Officer Mike Osborn, who was previously Head of Growth Marketing at Uber.
While Osborn can't disclose what marketing initiatives he's working on right now (the ones that were the secret sauce to getting huge Uber traction and in the same breath upending taxi and limousine industries worldwide), perhaps they'll be as creative as lunch on demand.
"We'd like to find really fun ways to reach millennials by allowing them to take ownership and pride in their own stories. We're saying that it's okay to be in debt, and there's no reason why they should feel shame. We're going to demystify that and reach them in a more experiential way," said Osborn in a phone interview.
He believes Upstart's unique credit algorithm, which has a practically zero percent default rate, is more sustainable than others' still largely based on traditional FICO credit modeling.
"We've got an extraordinary customer base of young consumers coming out of college -- many of whom haven't had any financial education from their parents," Osborne said. "And we've got a unique ability to offer people credit to get out of burdensome situations."
Mortgage Money, Too
Last year, SoFi (Social Finance) began offering home loans. It now originates roughly $50 million a month in mortgages that qualify under conventional Fannie Mae and Freddie Mac guidelines.
While that's a drop in the $1.54 trillion annual home loan bucket, it is a sign of what's coming and taking market share from industry leaders Wells Fargo, JP Morgan, and Bank of America.
How banks innovate to stay ahead remains to be seen -- Wells Fargo has already implemented online loan tracking and electronic document uploads -- but ultimately borrowers want friendlier, faster, and clearer processes, and transparent loan terms; something that marketplace lenders understand and are doing really well.
As a former loan originator, I see my old role becoming obsolete, but who can really argue in an age when customers are increasingly able to get what they want in half the time while never having to talk to a single rate gatekeeper, processor or loan underwriter, er, human being?
Shindy Chen writes about Technology, Money, and Travel, and is author of The Credit Cleanup Book. Follow her on Twitter @shindychen.
Popular in the Community