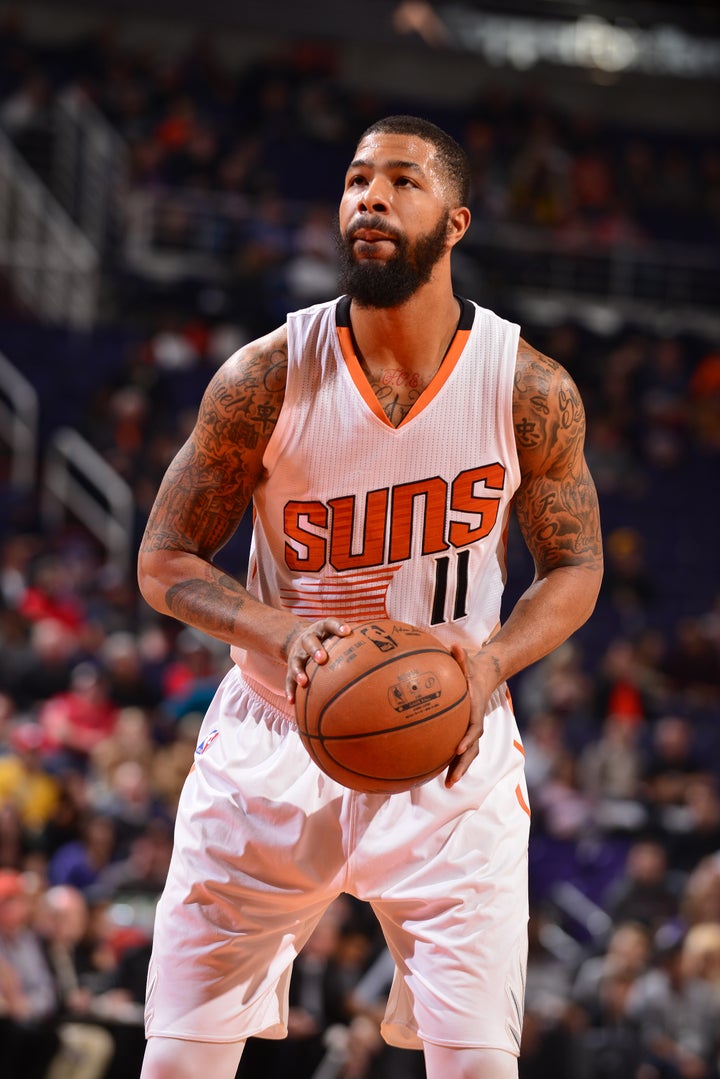 Tensions are surging between the Phoenix Suns and power forward Markieff Morris as the franchise struggles for success on the court while the big man struggles to bottle his frustration over basically everything involving the team. 
That frustration began to bubble when brother Marcus was traded from the club last July. And it finally boiled over just days before Christmas, when Morris threw a towel at dead-man-walking head coach Jeff Hornacek during a matchup against the Denver Nuggets.
According to Suns owner Robert Sarver, Morris' recent challenges are symptoms of a disease that has affected nearly his entire generation. This disease is the Internet, obviously, and per Sarver, such technology is the reason why Morris and his millennial teammates have been ill-equipped to deal with the challenges the 12-25 squad has faced this season.
"My whole view of the millennial culture is that they have a tough time dealing with setbacks, and Markieff Morris is the perfect example," Sarver told the Arizona Republic. "He had a setback with his brother in the offseason and he can't seem to recover from it."
"I'm not sure if it's the technology or the instant gratification of being online. But the other thing is, I'm not a fan of social media," Sarver continued. "I tell my kids it's like Fantasy Land. The only thing people put online are good things that happen to them, or things they make up. And it creates unrealistic expectations. We've had a number of setbacks this year that have taken their toll on us, and we haven't been resilient."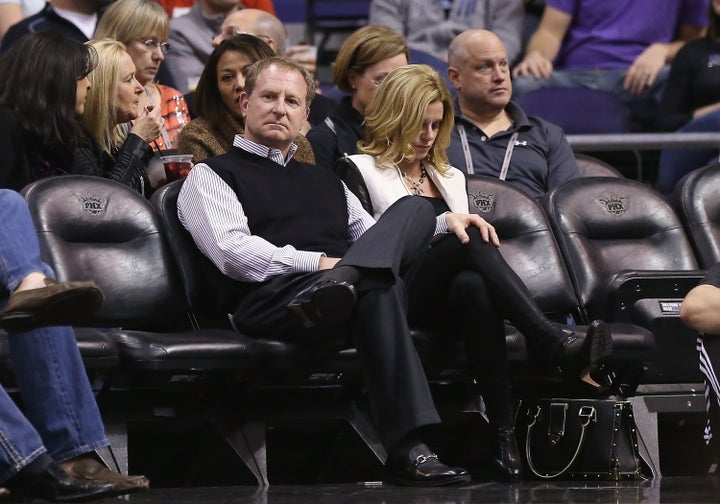 As USA Today pointed out, Sarver's comments are, well, somewhat hypocritical, considering that the man has a personal Twitter account. But, when asked about Sarver's remarks on Monday, Morris refused to further engage the owner in this bizarre battle of one-on-one. Instead, he countered with a point that is hard to argue with. 
"Whatever he said is whatever he said. I don't get into that stuff," Morris said. "When adversity comes, you definitely have to fight through it."
And then, the kicker: "I'm from Philly. I've been through adversity my whole life. That's what I've got to say about that."
Morris' response makes the clear the irony behind Sarver's attack. Morris learned to play basketball in a world where hearing gunfire was the norm, in a neighborhood on the north side of Philadelphia where street violence was considered typical. Sarver, meanwhile, has earned his living largely by buying, selling and founding banks -- and as such, has no right to publicly doubt the inner strength of the men that don the Phoenix uniform every night.
Sure, as team owner Sarver certainly has the right to question the resolution of his team -- but he crossed a line when he questioned the resilience of Morris and the resolve of an entire generation. Growing up the son of a businessman in Tucson, Arizona, is inconceivably different than honing your craft on the streets of Philly -- and it's a difference that was made all the more clear by the blanket statement Sarver gave this weekend, when he brushed aside the hardships this player has faced, treating the big man like an ill-behaved schoolboy, while all the while cashing in on Morris' talent whenever he takes the floor.
PHOTO GALLERY
Monster Dunks From The 2015-2016 NBA Season
Calling all HuffPost superfans!
Sign up for membership to become a founding member and help shape HuffPost's next chapter