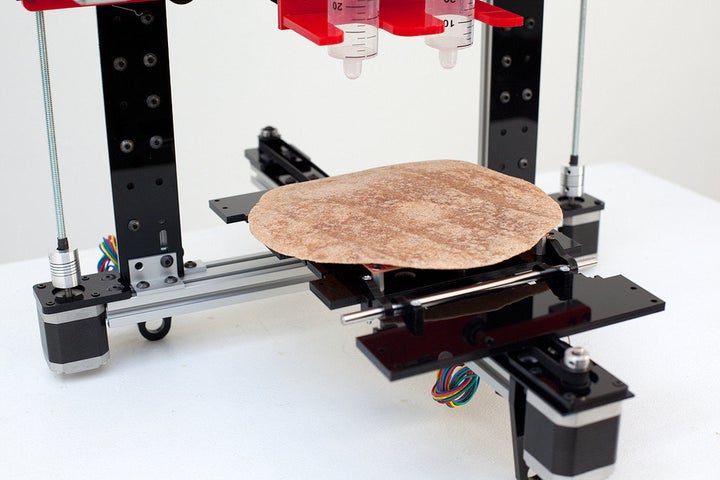 There is finally a robot that will make you a burrito.
Marko Manriquez designed what he calls Burritob0t for his thesis project as a graduate student at New York University's Interactive Telecommunications Program.
"The only thing I enjoy more than making cool stuff is making a decent burrito," Manriquez writes on his robot's website. "The BurritoB0t prints a 3D edible extrusion combining a blend of digital fabrication and gastronomy. It's digital gastronomy for the hungry masses."
Yet, Manriquez wants to take a deeper dive than just making burritos with this project. As a part of this work, he said he plans to study elements of what's involved in producing the burrito ingredients, including Co2 emissions and food labor practices, such as what it takes to make the salsa, the corn, the beans and the meat, and what it takes to get a tomato in Mexico to a burrito in New York.
"Burritob0t is a platform for rapid prototyping and tracing the source of food in our lives to reveal hidden issues revolving around fast food," he said.
Take a look at the first images posted of Burritob0t: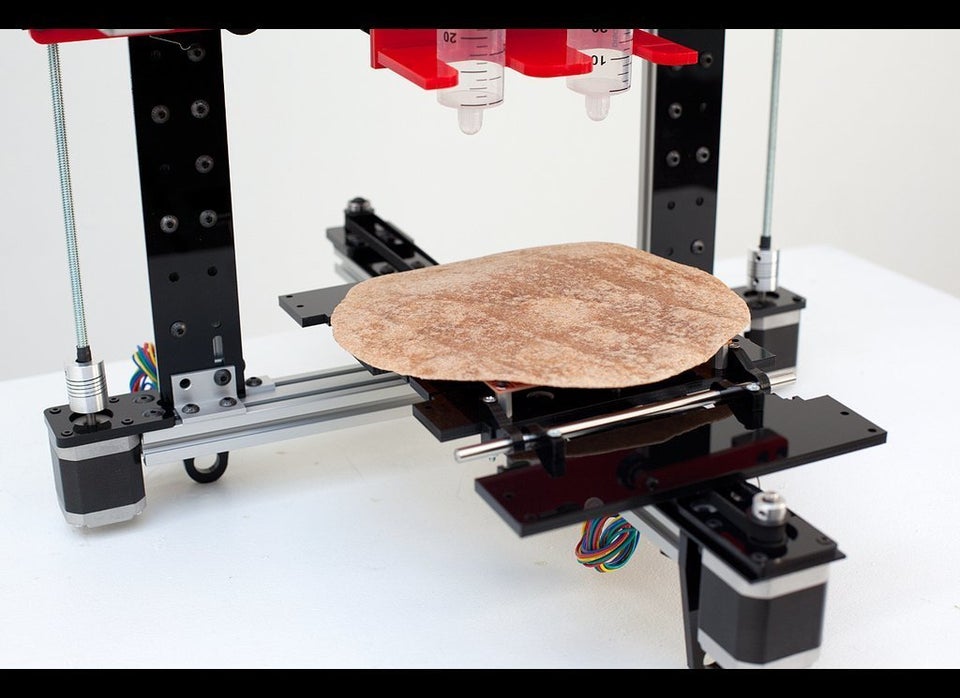 Marko Manriquez's Burritob0t In The Early Stages
Related
Popular in the Community