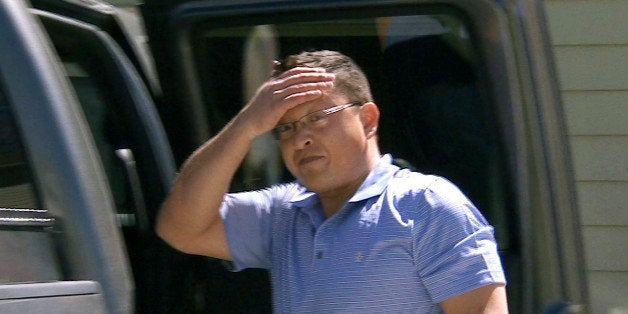 MISSOULA, Mont., Feb 12 (Reuters) - A Montana homeowner convicted of deliberate homicide last year for fatally shooting an unarmed teenage German exchange student who entered the garage attached to his home is set to be sentenced on Thursday.
Homeowner Markus Kaarma was convicted of killing 17-year-old Diren Dede of Hamburg in December, in a trial that tested the limits of Montana's "castle doctrine" self-defense law, which allows deadly force against a home invasion if a person reasonably believes it is necessary to prevent an assault.
A hearing is scheduled before the sentencing to address a defense request last month for a new trial, on grounds that "prejudicial, inflammatory media coverage so saturated the community that an impartial jury could not be drawn."
At trial, prosecutors painted the 30-year-old Kaarma as an armed aggressor who lured Dede to his death while the student was "garage hopping" at night in Missoula, perhaps looking for alcohol.
They argued that Kaarma had installed motion detectors and a baby monitor days before the shooting and deliberately left a purse filled with cash and other items in the garage on the day Dede was killed.
Prosecutors further contended that Kaarma lost legal protection for his actions under Montana law when he left his house to corner Dede in the garage after being alerted to his presence by the monitoring devices.
They also cast doubt throughout the trial on whether Kaarma believed any danger existed, and said ballistic evidence showed that, after wounding Dede, he had repositioned himself for a final shot to kill the unarmed man.
Defense attorneys countered that Kaarma had no obligation to retreat from an intruder, and that his actions were in line with Montana law.
They also asked the Missoula County District Court to downgrade the verdict to mitigated deliberate homicide. Kaarma could be sentenced to up to 100 years in prison. (Editing by Curtis Skinner)
Calling all HuffPost superfans!
Sign up for membership to become a founding member and help shape HuffPost's next chapter
BEFORE YOU GO
PHOTO GALLERY
Notorious Vigilantes