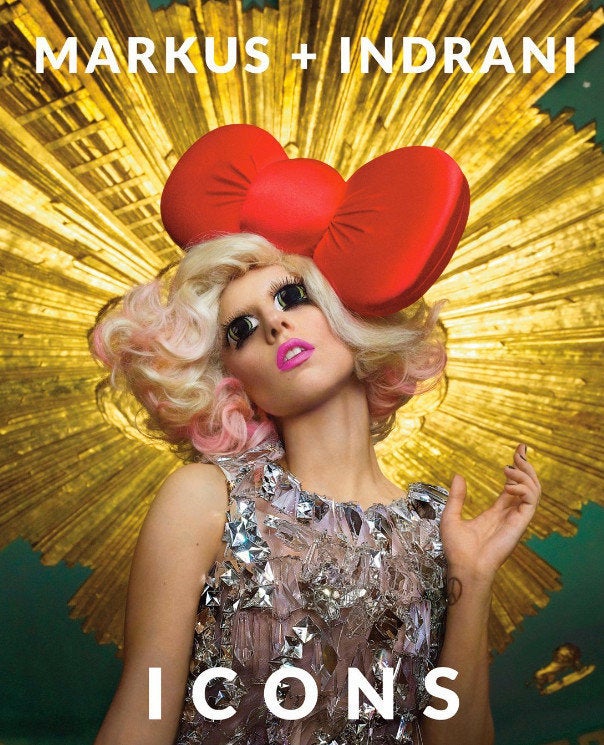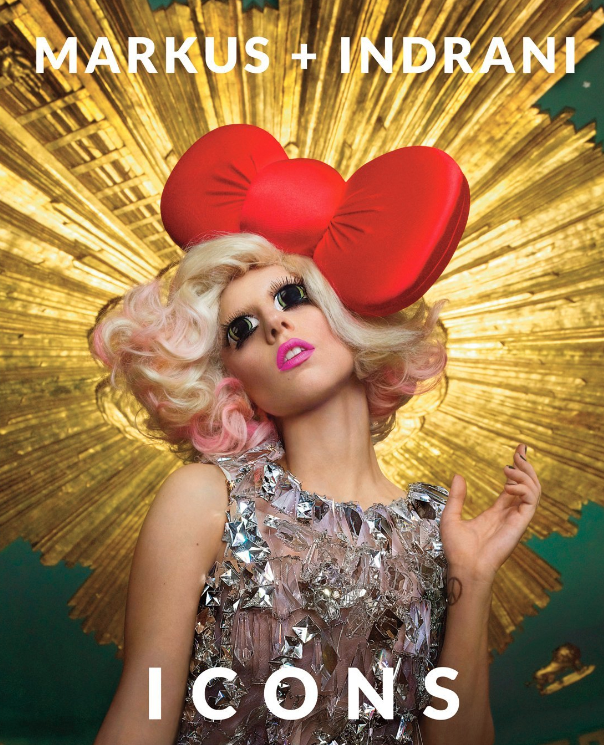 We have all done it -- admired an image yet never given much thought of where it came from, or who created it. But once I met photographers Markus and Indrani and went through the images they showed me I was blown away. So many were images I had obsessed over, gazed upon and even cut out for my inspiration board.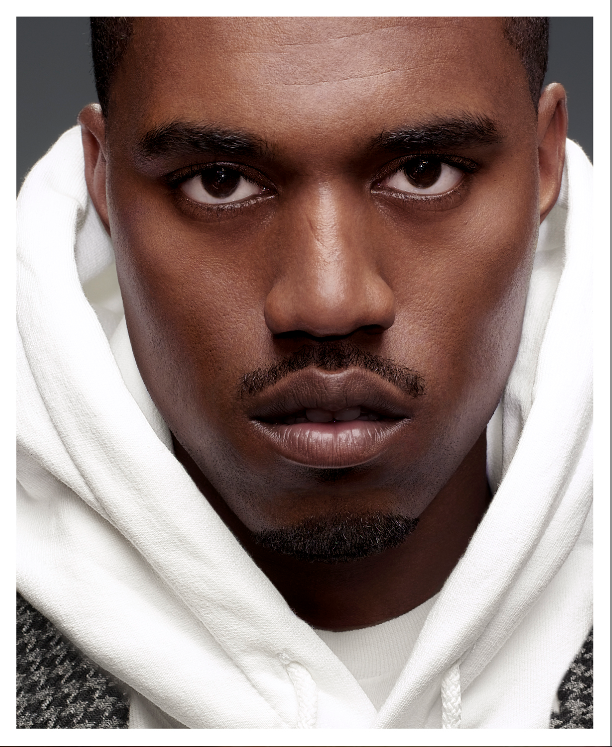 So that the world can now see their oeuvre in full, the couple decided to publish a book of their 17 years of collaborating together on countless iconic pop culture images. The book, ICONS, launches at a VIP red carpet cocktail shindig on November 7th at Lincoln Center's Alice Tulley Hall. There the couple is installing a public art exhibition from November 8th-13th. There will also be a symposium for young people, run by Markus and Indrani, focused on inspiring creativity through art, film and music.
As one can see, Markus and Indrani never do anything small scale.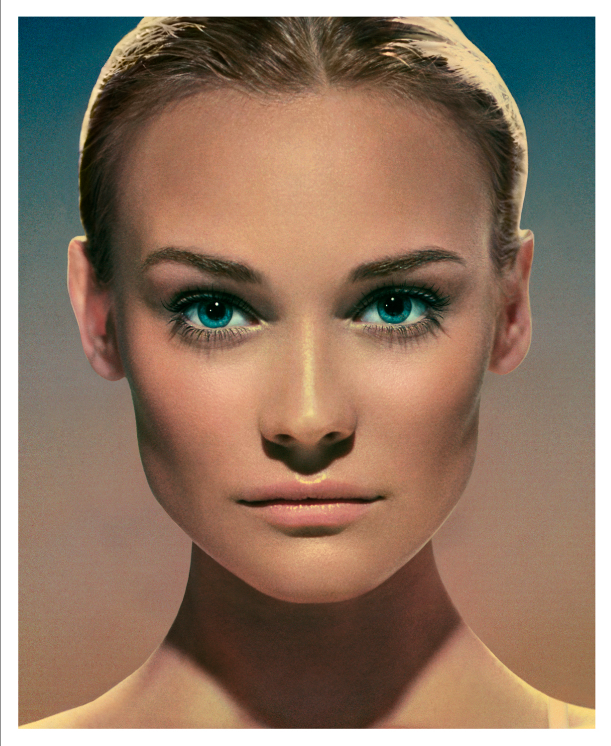 Fern Mallis, who wrote one of the forwards to the book, told us that she met them, "when they were filming Double Exposure for Bravo, and they were attending a show during Fashion Week at the Tents that their colleague GK Reid was styling. We sat together in the front row and instantly hit it off, and also connected on India (Where Indrani has a charitable educational foundation)."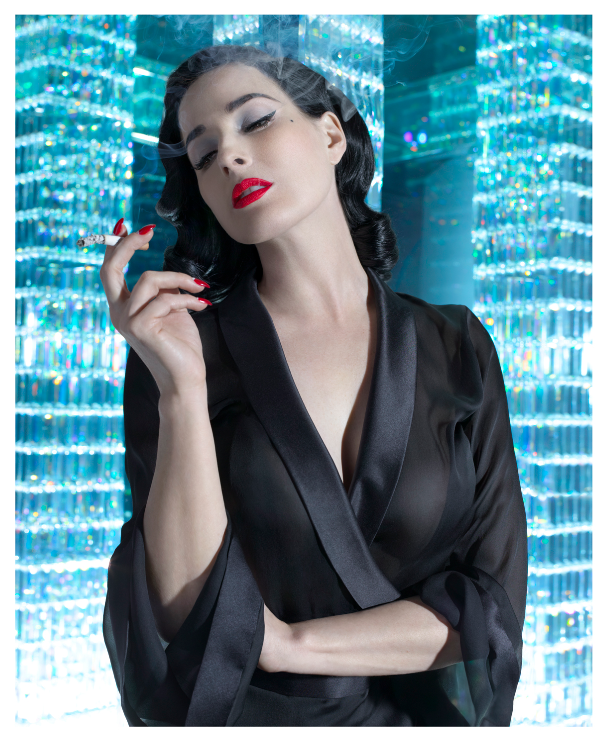 What about their work resonates with Ms. Mallis? "The transformation of the celebrities or models that they shoot is staggering. Their styling and use of lighting creates an aura that tells you a great deal about their subject. Their pictures pull you in and make you keep looking at them," she explains.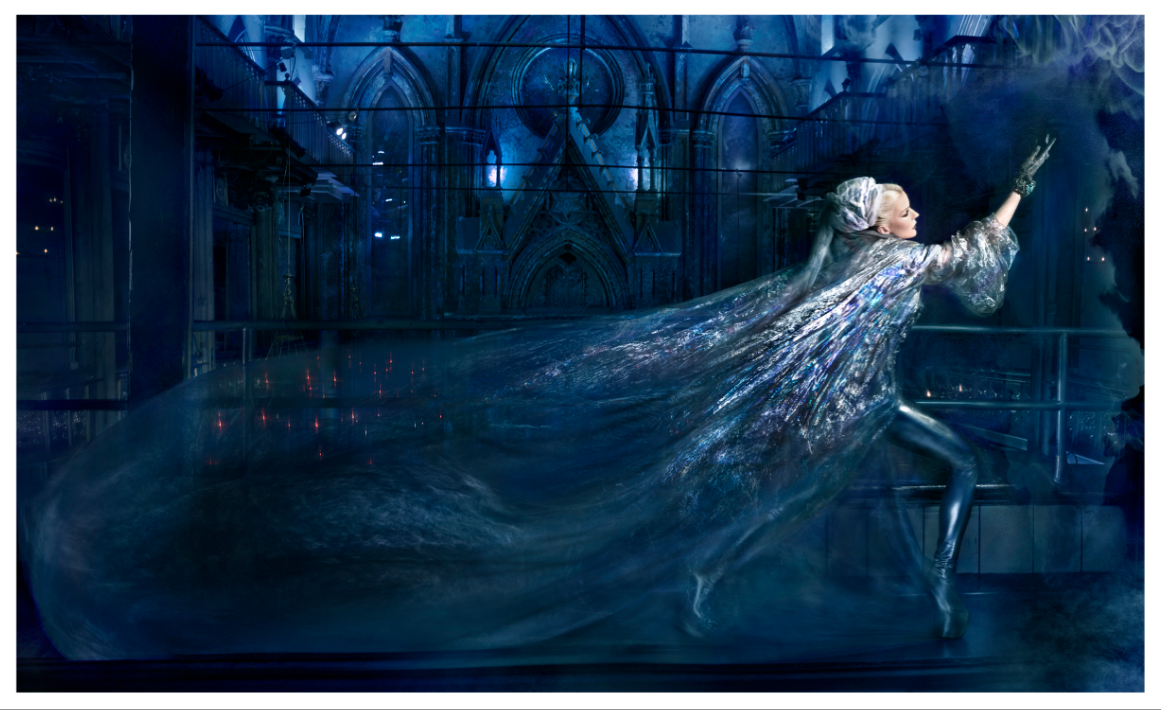 We caught up with the couple to hear more about this project.
Indrani: After our TV show launched in over a hundred countries, we received an overwhelming number of requests from people wanting to buy our images from around the world. Many are from young artists seeking inspiration whose imaginations are far more unlimited than their budgets. So we decided to create a book that is priced to be accessible to all, and give some of the background behind the creative process of the images.
How did Lincoln Center come into the mix?
Markus: They recently started an exciting visual art program and the team who runs that told us that they loved our work and wanted to give us a big opening and exhibit to celebrate the release of our new book. Obviously we are really proud to be presented by such a fabulous organization like Lincoln Center.
Was that always part of the idea -- to host an exhibit as well?
Markus: In a way, yes! I'm in love with '70s movie The Eyes of Laura Mars and the main character, a fashion photographer, comes out with her book in the movie and the opening scene is an exhibit for her fabulous SoHo opening. So I guess it was embedded in my mind as some kind of fantasy idea to one day do exactly that ourselves.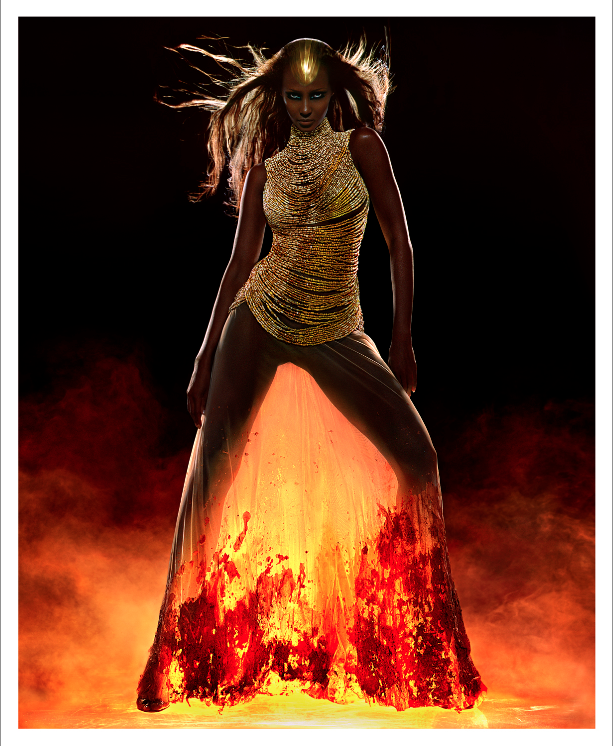 'ICONS' will be available on November 20th on Amazon.com.
Related