This is Eve, an 11-month-old Catahoula mix.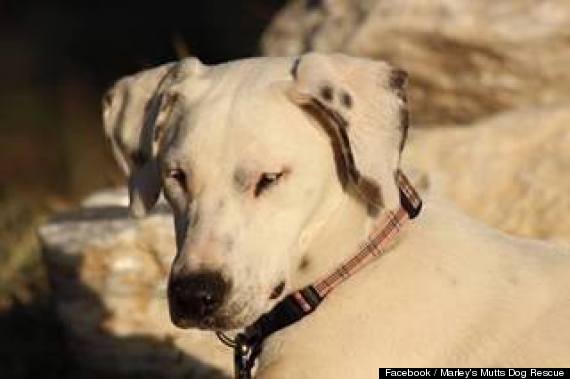 She was found freezing in a Bear Valley snow drift at just 9 weeks old. She is both completely deaf and missing an eye, and was rescued last Christmas by Marley's Mutts Dog Rescue, a nonprofit that is dedicated to rescuing canines from the high-volume kill shelters of Kern County, Calif.
"It was amazing that she hadn't frozen to death or been eaten by wildlife because we live in the middle of the mountains," Zach Skow, Marley's Mutts' executive director, told HuffPost.
But Eve's journey to happiness was far from over.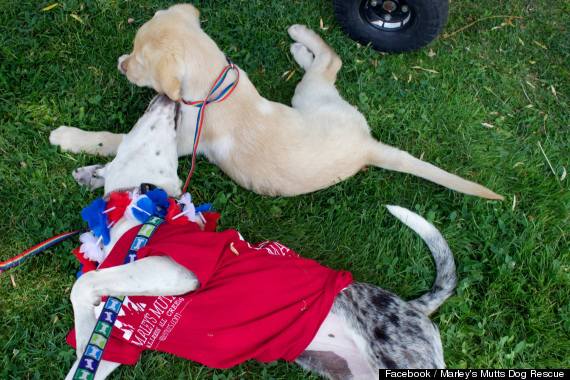 Her disabilities made it difficult for her to interact with other dogs, and she was constantly chasing shadows due to her inhibited senses. This led to a failed adoption shortly after her rescue.
But that was before she met Dillon.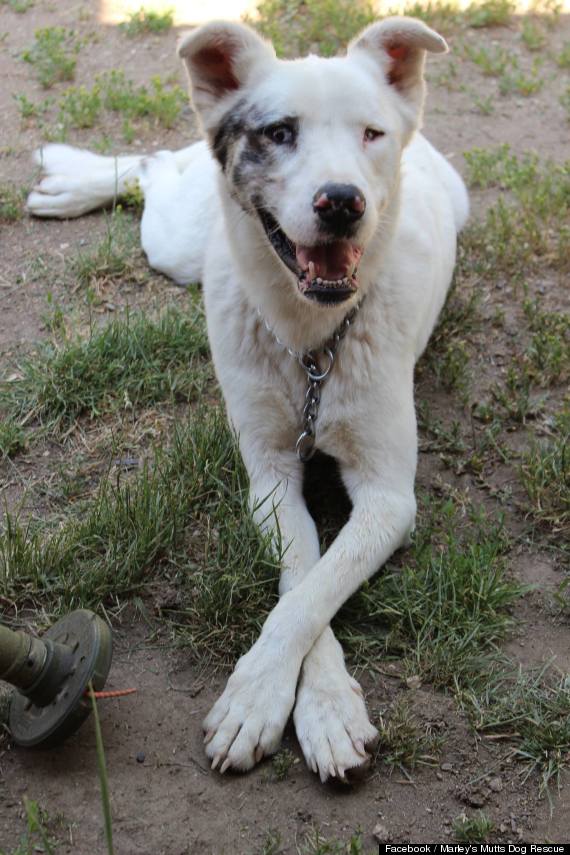 This handsome mutt has a heartbreaking story of his own. The 2-year-old Border Collie mix is completely blind and was found abandoned at a boarding facility after his family never returned to pick him up.
He found a new family in Eve.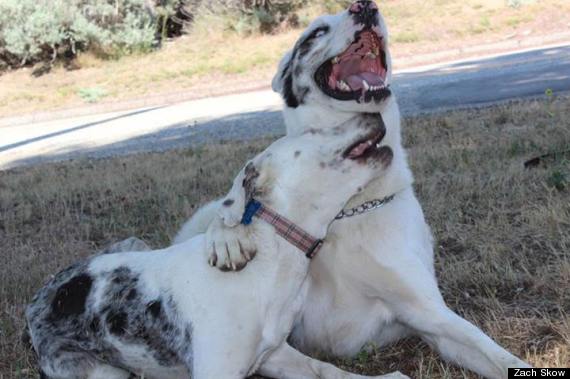 "As soon as Dillon ran into her--that's literally what happened-- they became best friends," Skow wrote. Though their rescuers expected their disabilities to drive them apart, Eve and Dillon formed a special bond in which each made up for what the other lacked.
The team wrote in a July Facebook post:
Dillon and Eve are the perfect compliment for one another, and essentially watch/lookout for each other.. Each has never been more at ease than when they are together. We walk off leash and she leads him. His acute hearing helps her feel more comfortable about her inability to hear. Yin and Yang they are!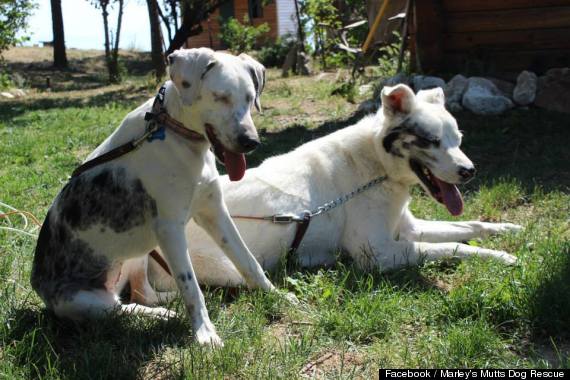 The Marley's Mutts crew held out hope that the pair's beautiful friendship would not be broken up by adoption -- and their prayers were answered much sooner than expected.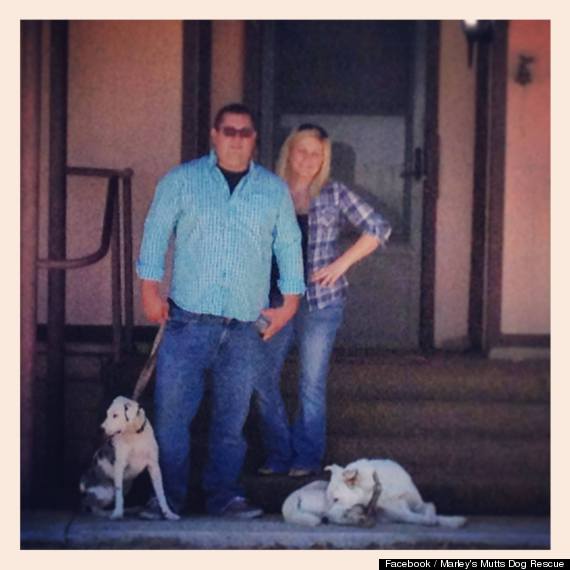 "The home they are in is quite honestly perfect, and the two even have an 11-year-old human that they have added to their gang!" Skow told HuffPost.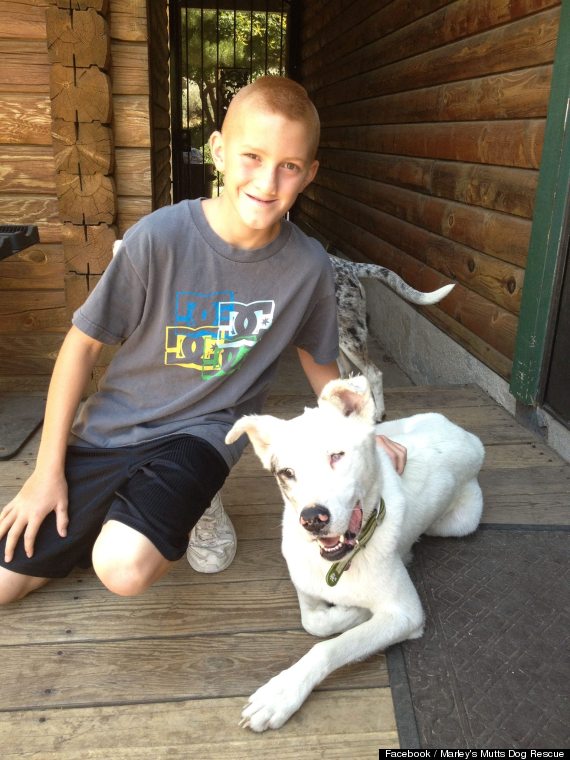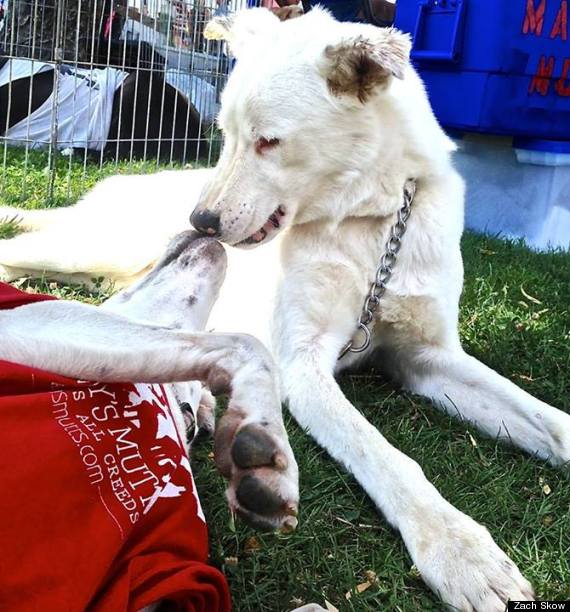 How's that for a happily ever after?
Related
Popular in the Community