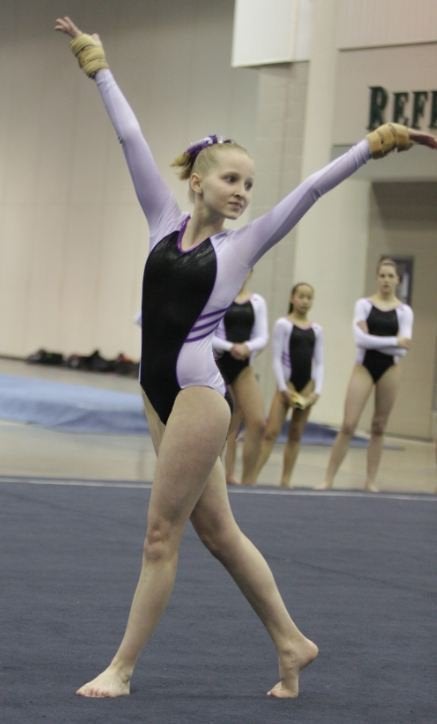 You would think there's nothing more an Olympic gymnast dreams about than taking her place on the winner's stand, bathed in the adoration of her nation and wearing a gold medal around her neck. But sometimes there are greater heights to soar to -- and greater prizes to claim -- than Olympic glory.
That's why, even as we all breathlessly cheered the triumphs of our "Fab Five" Olympic gymnasts this past week, my most enthusiastic hurrahs went to another young woman -- one who never made it to London (or Beijing, for that matter), but who remains an all-time champion.
Morgan Rathke of Illinois was tearing up the gym in 2005. At 13 years of age, she'd been training in gymnastics for more than a decade, along the way collecting ten national titles and dreams of Olympic gold.
But then came the dizzy spells, and the headaches, and the vomiting -- and, to her parents' horror, the most dreaded diagnosis of all: medulloblastoma, the most common form of deadly brain tumor that a child can develop. Overnight, Morgan's battle to compete at the Olympics games gave way to a more sobering assignment: the fight for her life.
Morgan's story reminds me once again of why children continue to inspire me. From the army of energetic boys and girls who embraced -- and gave life to -- Free to Be You and Me forty years ago, to the courageous kids who have brought strength and wisdom to our current anti-bullying campaign, I am constantly in awe of the bottomless spirit and single-minded survival skills that are the hallmarks of children. And hers is quite a story.
Story continues below slideshow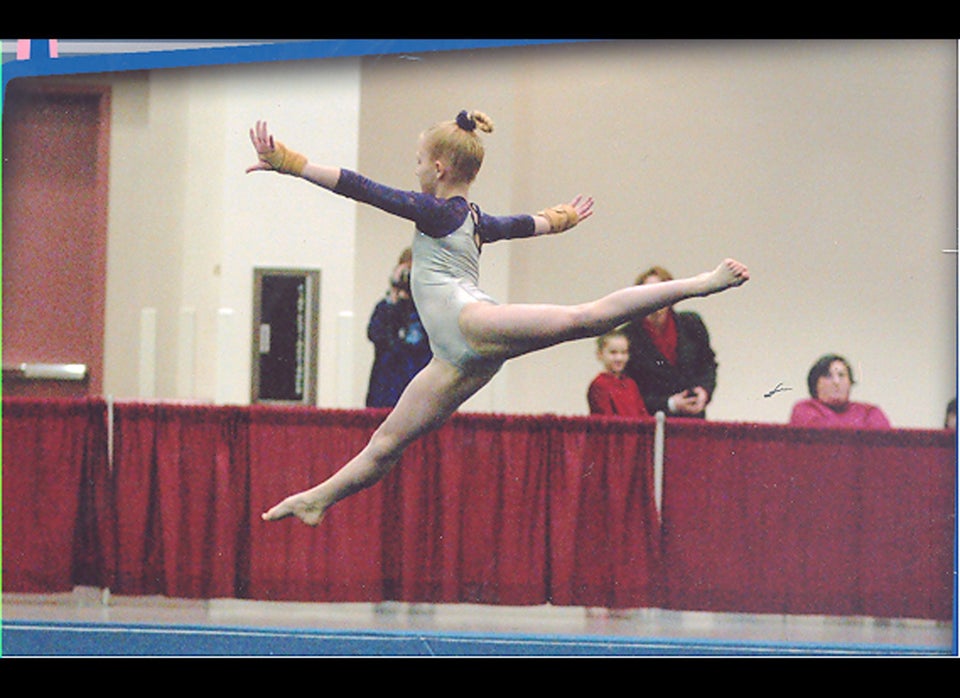 Morgan Rathke
After her diagnosis, Morgan was rushed to her local hospital, where the tumor was removed by a seasoned neurosurgeon who, by coincidence, had been in the family's hometown that week. But even with the tumor gone, the Rathke family faced an uphill fight. Brain cancer is an insidiously stubborn disease; and, in all likelihood, the young gymnast had not seen the last of it. Indeed, Morgan's doctors told her parents, Pam and David, that their daughter needed immediate follow-up treatment at a different hospital that specialized in catastrophic childhood diseases.
And then something startling happened -- an unexpected event that, according to Pam, must have been a sign from God. While holding vigil in her daughter's hospital room the night of her surgery -- still awake at 4 A.M., channeling-surfing on the TV -- Pam landed on a commercial for St. Jude Children's Research Hospital in Memphis, Tennessee, featuring Robin Williams and a young boy Morgan's age who had survived the very same type of brain tumor. When Williams asked the little boy what his future plans were, the child said simply, "to be in the seventh grade." That was the grade Morgan was headed into.
"I had never seen the commercial before," Pam recalls, "but I just knew that was where we were supposed to be."
After calls to her doctor and a flurry of planning, Morgan walked through the doors of St. Jude one week later. A month-and-a-half of radiation therapy to her head and spine immediately began, followed by a high-dose chemotherapy regimen and an infusion of her own bone marrow cells to aid in her body's recovery from the brutal treatments.
But just like any Olympic competitor, Morgan refused to let the flame of her perseverance flicker for even a moment. Yes, her treatments had knocked her to the mat momentarily -- weakening her muscles, compromising her balance -- but she got right back up on her feet and continued to go for gold. In fact, in addition to the standard physical and occupational therapy that followed her treatments, Morgan met with her gymnastics coach four times a week, if only to get her body -- and her heart -- back in the game.
The durability of her spirit was infectious. Even her supervising doctor confessed that he looked forward to seeing Morgan doing cartwheels down the hospital hallway some day.
"Training for the Olympics and fighting a deadly disease require a lot of the same things," Morgan told me earlier this week by telephone. "You need to work hard. You need to maintain that fighting spirit. You need to never give up. And you can't get down on yourself when you're having a rough day. Just watch those gymnasts when they're on the balance beam," she added with her trademark enthusiasm. "They don't get distracted by the cheering from the stands. They don't worry about their nerves. They put all of that aside and focus on what they have to do. In many ways, winning a gold medal and surviving a disease are the same kind of accomplishment."
Although Morgan's fight for her life was nothing short of triumphant -- and today, at 19, she remains cancer-free -- the experience exacted a price from her. In the years following her surgery and treatment, she lost those crucial skills, and certainly the years of training, that would have enabled her to compete at an Olympic level. But true to the fire inside her, she was able to redirect that passion into a new and healthy life. She continues work out in the gym regularly -- tumbling, floor exercise and balance beam are her favorites -- and has taken up waterskiing as her newest athletic challenge. She has also begun coaching budding gymnasts, some as young as five years old, instilling in them their own Olympic dreams.
But most impressively, Morgan has begun studying nursing, so that she may one day return to St. Jude and coach other sick children through the same ordeal that she'd endured. She also might teach the kids a few tumbles along the way, becoming the hospital's first "gymnast-nurse." That would be fun, she says.
"Yes, I'll admit," Morgan told me at the end of our call, "sometimes I get a little sad watching the Olympics, thinking that, at one time, I might have been there on those mats competing. But I have so much to look forward to. The nurses and doctors at St. Jude really inspired me during my stay there. They taught me a whole new kind of winning."
I'm sure you'll agree that Morgan Rathke not only handily qualifies as an "Amazing Kid," but also remains a first-class champion -- and, forever, worthy of the gold. --Marlo, MarloThomas.com
Sign up to receive my email newsletter each week - It will keep you up-to-date on upcoming articles, Mondays with Marlo guests, videos, and more!
Popular in the Community