In the 1960s, Marlo Thomas broke the mold with her forward-thinking TV series "That Girl" in which she played a career-minded single woman attempting to make it on her own in New York City.
She's been inspiring women ever since. In 2014, President Obama awarded Thomas the Presidential Medal of Freedom, the nation's highest civilian honor, not only for her "trailblazing career," but for her tireless work as national outreach director for St. Jude Children's Research Hospital.
On Tuesday afternoon, the 78-year-old author, actress, producer and social activist talked about a few other topics near and dear to her heart -- sex, aging, and the rapidly changing times.
"What a great world girls today are growing up in. A woman is running for president. Barbara Walters just retired at 84. Angela Merkel is running a country at 61," she said. "When I was producer of my show in 1966, I was the only woman in every room I was in and I felt that every man either wanted to kill me or sleep with me. Probably a little of both."
"I don't bungee jump but I didn't do that at 18 so I don't feel deprived in any way at all," she said. "I am surprised when I think about my age because I feel exactly the way I always have."
So what keeps her so youthful and fit?
"I do get a facial once a week. I use oil on my skin. Oil is the best. I exercise five times a week. And I have a motto. I think everyone needs a motto," she said. "Mine is 'never face the facts.' There is no reason to get up in the morning if you think about the facts. They are against you.
"People will tell you that you can't do something at your age, but don't listen to them and don't listen to the facts," she added. "I believe in motion. Do one thing every day that gets you closer to your dream, even if it's just one very small thing."
Married since 1980 to daytime TV talk show host Phil Donahue, she revealed her recipe for a successful marriage.
"Sex, of course, is important. But what really adds to a good sex life is listening to your spouse so that they feel listened to ... and good about themselves," she said. "I was always offering my husband advice and after about 10 years, he finally said to me, 'I don't want you to tell me what to do, I just want you to listen.'"
Thomas said that if you really do listen, the more intimate you become with your partner.
Sex will improve "the more inside each other's head you get," she said.
Finally, she urged the younger women in the audience not to worry about growing older.
"What I am learning is that it is getting easier to be older. Why? Because I've done it all before. My work, my marriage, my friendships," she said. "I don't have the same anxieties I had when I was young because by now I have done it all and I'm just having fun."
Before You Go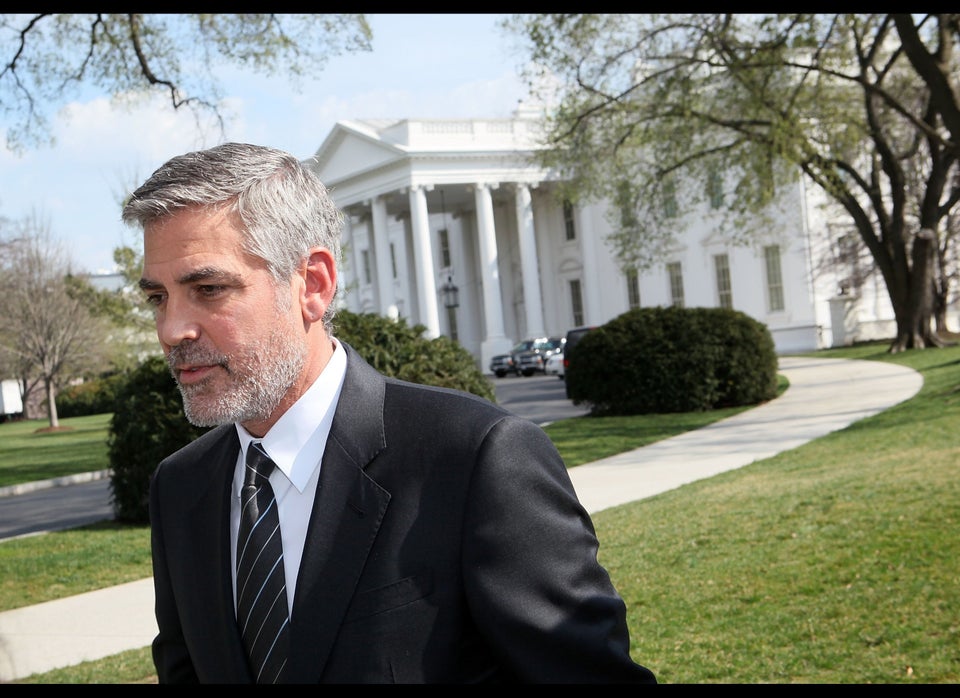 Obama With Celebrities
Popular in the Community