In an interview with Man of the World magazine, Man Booker Prize-winning author Marlon James revealed his next book, Black Leopard, Red Wolf, will kick off a series to rival Tolkien and George R.R. Martin. 
The author described the work as "an African Game of Thrones." For fantasy fans who delight in intricate world-building, James teases it all: "One hundred pages describing a village? Hell yeah," he told the magazine. "Two hundred pages on a mysterious dwarf race that lives underground?" Yes, there's that too.
Should anyone doubt whether he has what it takes to invest fantasy with literary panache and convincing detail, a perusal of his 2014 prize-winning novel, A Brief History of Seven Killings, should lay any hesitations to rest.  
Brief History -- a thick, sprawling story of Jamaican post-colonial politics, organized crime and the attempted assassination of Bob Marley in 1976 -- speaks through a cacophonous cast of fully realized characters, bringing the era and the corrupt machinations of its governing bodies vibrantly off the page.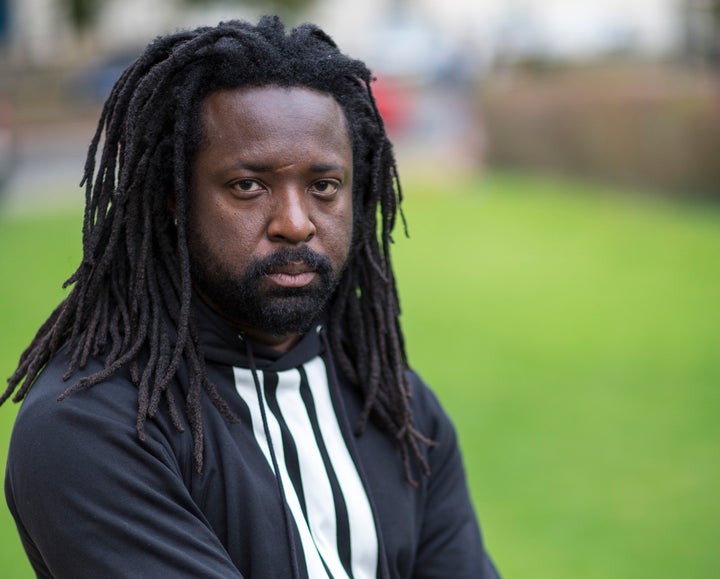 High fantasy hardly seems the likely next step after such a bold work of historical literary fiction, but James has his reasons to, as he told Man of the World, "geek the fuck out."
"I realized how sick and tired I was of arguing about whether there should be a black hobbit in Lord of the Rings," he said.
Lack of diversity in fantasy works have long been a pain point for many readers. Many fantasy series, like LoTR and A Song of Ice and Fire, take place in a world that resembles a medieval Europe; still, it's hard to swallow the argument that a black hobbit or elf would be more fantastical than the orcs and dragons that do populate Middle Earth and Westeros. 
With his nascent series, James is abandoning this argument and taking another, much-needed tack: He's taking Europe out of the blueprint. "African folklore is just as rich, and just as perverse as that shit," he told the magazine. "We have witches, we have demons, we have goblins, and mad kings. We have stories of royal succession that would put Wolf Hall to shame."
With all due respect to European lore, and the many fantasy worlds it's inspired, James has a major point. Black Leopard, Red Wolf won't be the first fantasy book to venture outside that mold, but here's hoping there's an HBO show, and a lot more space for multiculturally inspired fantasy worlds, in the offing.
PHOTO GALLERY
12 Times The Women Of 'Game Of Thrones' Were Super Fierce
Calling all HuffPost superfans!
Sign up for membership to become a founding member and help shape HuffPost's next chapter