 WASHINGTON -- In one of his earliest acts as a member of Congress in 2010, Rep. Marlin Stutzman (R-Ind.) voted against the James Zadroga 9/11 Health and Compensation Act that passed that year.
Now Stutzman, running for House leadership following last week's primary election defeat of Majority Leader Eric Cantor (R-Va.), says he wants to be majority whip because of Sept. 11.
Stutzman made that point in a "dear colleague" letter to fellow members of his caucus, with an emotional, patriotic plea at the very end.
"I'm running because on September 11, 2001, I promised my three-week-old son a better, more secure America, and I see a way forward that will help me keep that promise," he wrote, according to the letter posted by the Washington Examiner.
But news that Stutzman cited the terrorist attacks in his bid to be the GOP's top vote-counter did not sit well with one of the main backers of the Zadroga bill.
"When he came into Congress he said he ran because of 9/11, but he contradicted himself. One of the first bills he voted on as a member of Congress was our bill, and he voted against it," said John Feal, founder of the Fealgood Foundation, which advocates for first responders and other victims of Sept. 11. "This guy wants to be a member of the leadership; he shouldn't be a member of Congress. His rhetoric isn't even birdcage liner. It's optical bullshit."
Stutzman has praised the heroes of Sept. 11 before, releasing a statement on the attacks' 11th anniversary:
Today, we remember the ordinary men and women who displayed extraordinary courage on September 11th. In the midst of chaos and destruction, Americans proved once again that our nation's greatest strength is found in the character of our people. We will never forget the thousands of lives lost on that awful day. We are grateful for the bravery of our men and women in uniform who have defended our freedom in the years since. Our hearts break for the families who have lost loved ones. The memory of their sacrifice must renew our conviction to preserve the blessings of liberty.
Feal thinks Stutzman has a chance to redeem himself, however. The funding Stutzman opposed will start to run out in 2016, and Feal said a new bill to keep the funding going should be introduced this September. This would leave enough time to ensure there are no lapses in treatment for those who need it.
"I challenge him to do the right thing and be a leader, and support our bill when we do legislation to extend the bill," Feal said.
Before You Go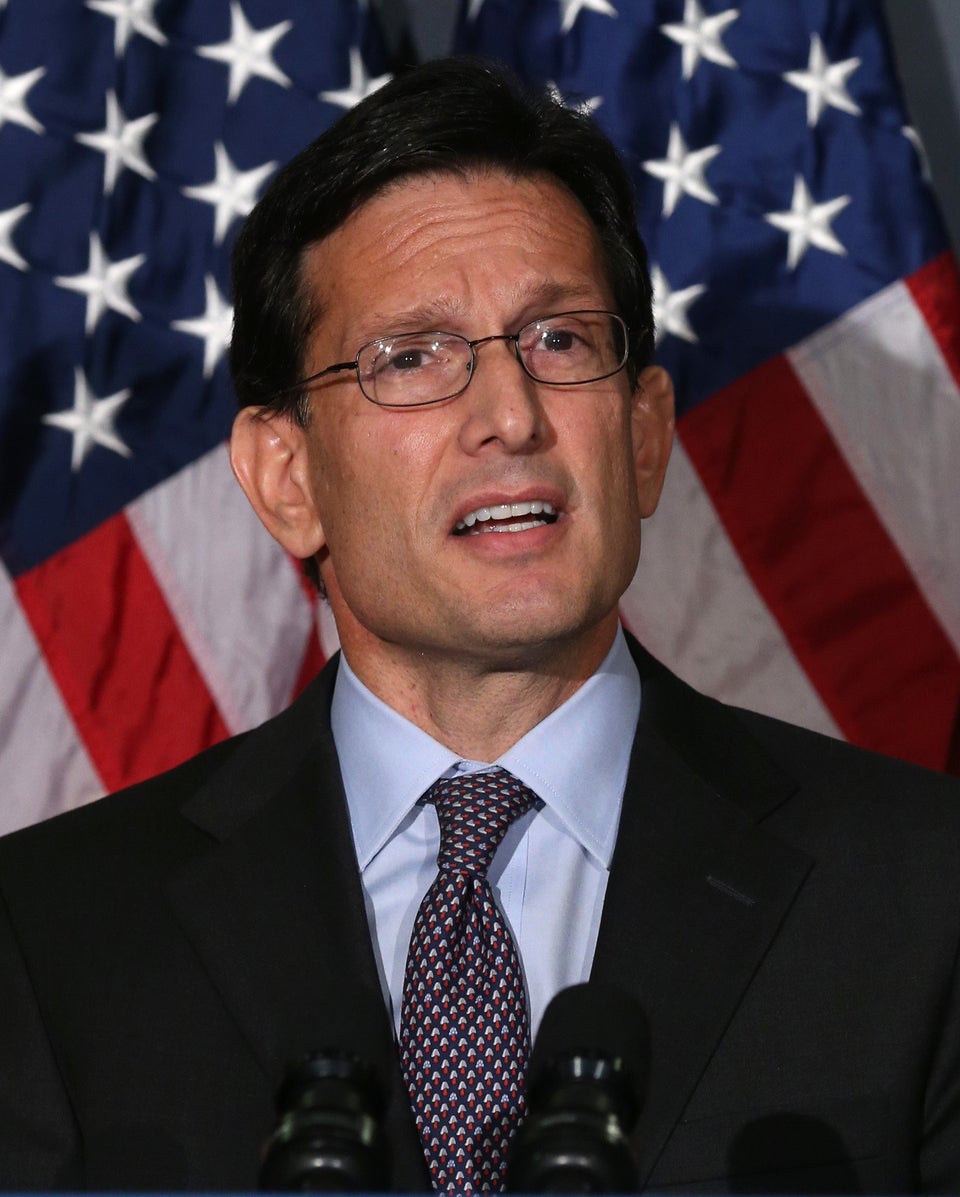 Eric Cantor
Popular in the Community