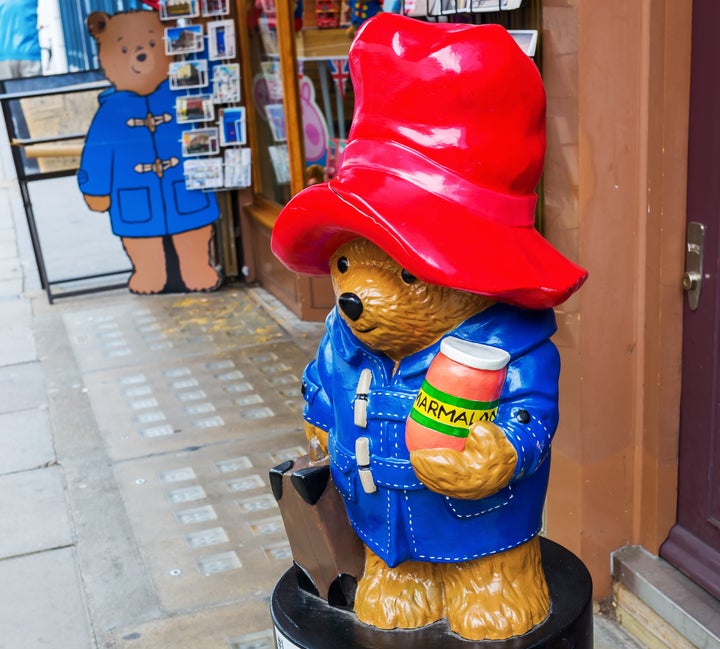 Paddington Bear said, "A wise bear always keeps a marmalade sandwich in his hat in case of emergency." If our nation's current state of affairs makes daily life feel like a constant emergency, conjure a bit of cheer from Paddington's reliance on the comforts of marmalade to take away the sting of life's difficulties.
Modern orange marmalade's legendary roots provide an early example of turning potential food waste into a scrumptious culinary delight. In food writer Elizabeth Field's cookbook Marmalade: Sweet and Savory Spreads for a Sophisticated Taste, she tells this traditional story: A crate of rotting oranges caught in a storm made its way toward Dundee, Scotland. Merchant James Keiller bought the crate at a huge discount, and his wife Janet salvaged the fruit by making marmalade and selling it in their grocery store. Historian C. Anne Wilson clarifies in The Book of Marmalade that rather than being the inventor of marmalade as we know it, Keiller was able to mass-produce and market the chipped variety of marmalade that contains thick, bitter chunks of Seville orange rind. In fact, British food writer William Sitwell states, "Janet Keiller called her version Dundee Marmalade and it sold so well that it became a byword for Scotland, a key part of Scottish breakfast, a symbol of excellence, a matter of national pride."
Anyone who thinks "marmalade" is just another word for "jam" would be mistaken. Jam results from cooking soft fruits with sugar and pectin, and jelly is the result of setting fruit juice with pectin, but marmalade is a different beast. According to Linda Amendt, award-winning cookbook author and master preserver and canner, marmalades are made with the juice and peel of citrus, most commonly the Seville orange. The citrus used in marmalades contains high amounts of natural pectin, making it ideal for preserving. The two most common varieties are thick-cut, which highlights the tangy, bitter flavor of chunky peel, and thin-cut, which is made with finely shredded peel and has a milder flavor and texture.
Amendt notes in her book Blue Ribbon Canning that making marmalade can be time-consuming and difficult to master, because the pith must be carefully removed, along with the membrane that separates each citrus section. Corby Kummer prefers the easier, whole-fruit method of preparing marmalade. "It has the deepest flavor and darkest color of any kind, and is the closest to Dundee or 'Oxford-cut' marmalade, with the definite taste of rind," Kummer wrote for The Atlantic in 1997.
We talked to three Brits about their favorite marmalades and memories, in case you need a little inspiration to invite this glorious orange sunshine back into your life.
Eat it "with lashings of butter"
Selina Stockley comes from Surrey, a county south of London filled with rolling hills and woods. She now runs Shakespeare's Corner Shoppe and Afternoon Tea in San Diego. Stockley likes her marmalade "coarse cut" with thick pieces of peel in it. She eats Robertson's Golden Shred, a brand that's been around for generations and bears the queen's seal. "Robertson's sharpness packs a punch," she says.
Stockley fondly remembers sitting round the dining table in Somerset with her grandma and granddad, who'd load marmalade all over his toast. Although Paddington always carried a marmalade sandwich, Brits are most likely to eat it on toast with a steaming cup of tea, especially to warm up in wintertime. Selina still likes to eat her marmalade in this manner. "Unlike Californians, the English butter everything," she says. "I like to eat marmalade with lashings of butter."
Stockley's tearoom recipes are inspired by her grandmother Lucy. Marmalade is the star ingredient in some of her seasonal confections, such as sponge cakes injected with marmalade and covered in buttercream and pinwheel cookies with marmalade rolled into the middles.
It's believed to cure what ails you
Mary Hartill, mum of three and grandmother to eight, lives in Stockton Heath, a village in northern England, and has plenty of experience setting the breakfast table. But these days, things are changing. Her family lives nearby and still gathers regularly for meals, but marmalade isn't popular among the younger generation. "I don't think any of our kids and grandkids buy or eat marmalade. I asked them about it and they told me that Paddington Bear likes it," she says. Mary prefers Frank Cooper's Oxford Marmalade. "I like its thick chunks of peel and the slightly bitter flavor from Seville oranges."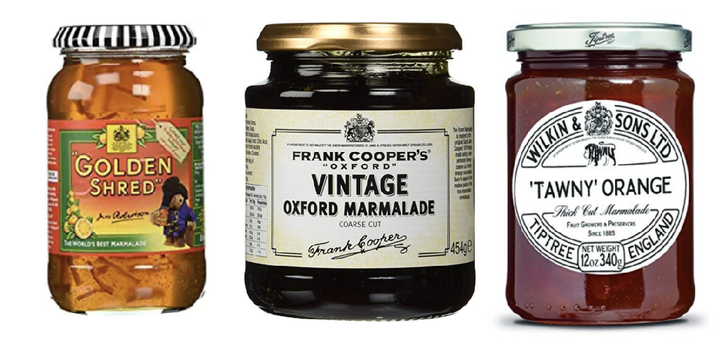 A retired grammar school home economics teacher, Mary recalls telling her students the story of Mary Queen of Scots, who was supposed to have eaten marmalade as a cure for seasickness when sailing from Calais to Scotland. "Originally, marmalade was made of quince and was thought to be a medicine to aid digestion," she notes. The queen might've been on to something, as bitter herbs have historically been used as supplements to treat digestive ailments.
Dollop it into a heaping bowl of oatmeal
J.N. Urbanski has had her share of life's turmoils. Originally from North London, she moved to New York City. But after the attacks on the World Trade Center in September 2001, she chose to uproot herself and move to the Catskills to pursue a simpler life. This city girl has reinvented herself. Today, she works as the editor-in-chief of Upstate Dispatch, a website for urbanites who want to live in and explore the region's country lifestyle and beautiful landscapes. Her radio show on nonprofit WIOX demonstrates her newfound voice and love of food culture.
Urbanski's mother regularly made preserves from the apples and berries that grew around them. "In England, we always ate what was in season because we had little money," she told HuffPost. Marmalade was a rare treat in Urbanski's girlhood, but now she enjoys it frequently. Her favorite brand is Thick Cut Tawny Marmalade made by Wilkin & Sons. "It's zesty and fruity, with big chunks of peel," she said. The preserves are cooked a few times, giving them a rich, dark color and caramelized flavor.
A self-proclaimed "poor girl who always did things a bit weird," Urbanski has an unusual way of enjoying marmalade, too. She often eats it with her porridge. After scooping oatmeal into a bowl, she "pours in creamy cashew milk, so that the porridge looks like an island in the middle of the bowl." Then she makes a divot in the top of the porridge with a spoon and plops a heaping tablespoon of marmalade in the divot. She describes it as the perfect dish to eat during the winter, being hearty, filling and full of vitamin C. Like many, she also enjoys marmalade with cheese, especially "a floppy Gouda" toasted on a thin slice of bread.
All of our British marmalade aficionados had this in common: They love the warmth of gathering around the table and the preserve's bittersweet taste. Perhaps that's the enduring thing about marmalade: It harmonizes the bitter with the sweet, and when shared with family and friends, it can manage to get you through stormy times.