If a designer collaboration launches and it doesn't sell out, does it... well, really matter?
Needless to say, Marni for H&M has not seen so crazed a launch. The new collab, which debuted worldwide early Thursday morning, has been met with much excitement but certainly less hysteria. We personally know fewer people who attended the press preview in New York, although those in attendance say the items sold out within 30 minutes.
But there were the determined shoppers who lined up in cities like London (including Yasmin Le Bon!) and New York to be the first to snag those metallic, paisley and earth-tone looks by Marni designer Consuelo Castiglioni. Racked reports that one woman in New York lined up 24 hours in advance ("I waited outside for Lanvin and Versace," she said, "so I am like an expert,") and there were at least 60 people in line by morning.
But the most important question is: is it sold out? In short, no. The press preview in NYC might have inspired fashionistas, but there are still items left depending where you live. US residents cannot purchase Marni for H&M via the web, whereas other countries (including H&M's homebase, Sweden) can still nab some items online.
Browse on HM.com or refresh yourself with the lookbook below. Did you already snag some Marni for H&M goods?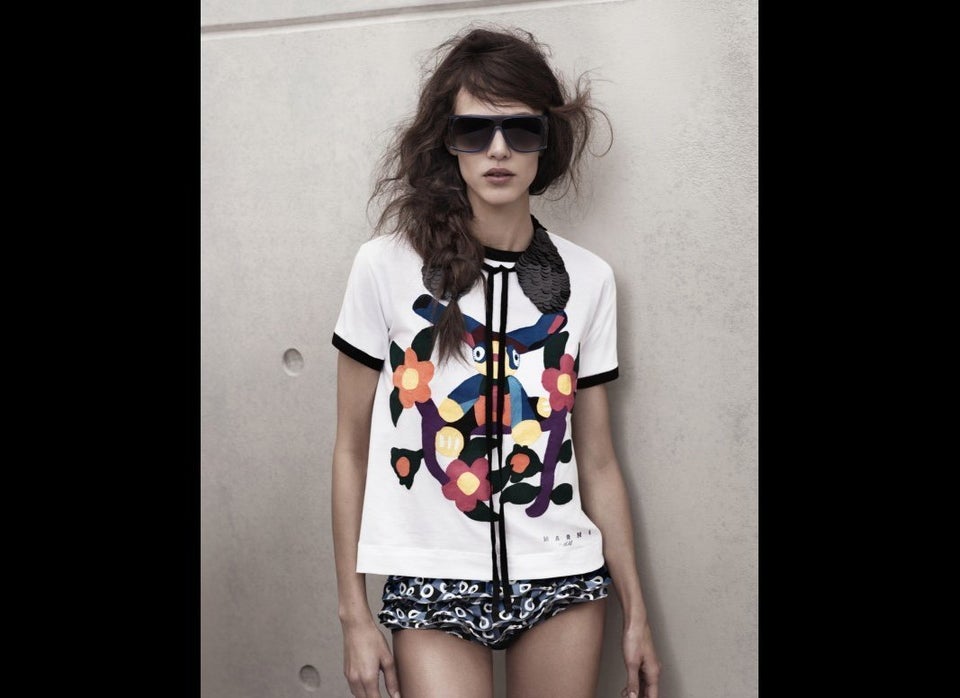 Marni for H&M lookbook (CLONED)