We've been stoked for Marni for H&M to debut ever since we heard about it back in November, and finally, FINALLY, we get to see the whole lookbook, which was photographed by Josh Ollins.
Spoiler alert: it's awesome. We're loving the signature bustling Marni prints, the chunky plastic bangles and necklaces and the seriously chic sequined collar.
The collaboration, which debuts March 8 in stores and online, is priced reasonably; most pieces are under $100, with accessories costing around $19.95.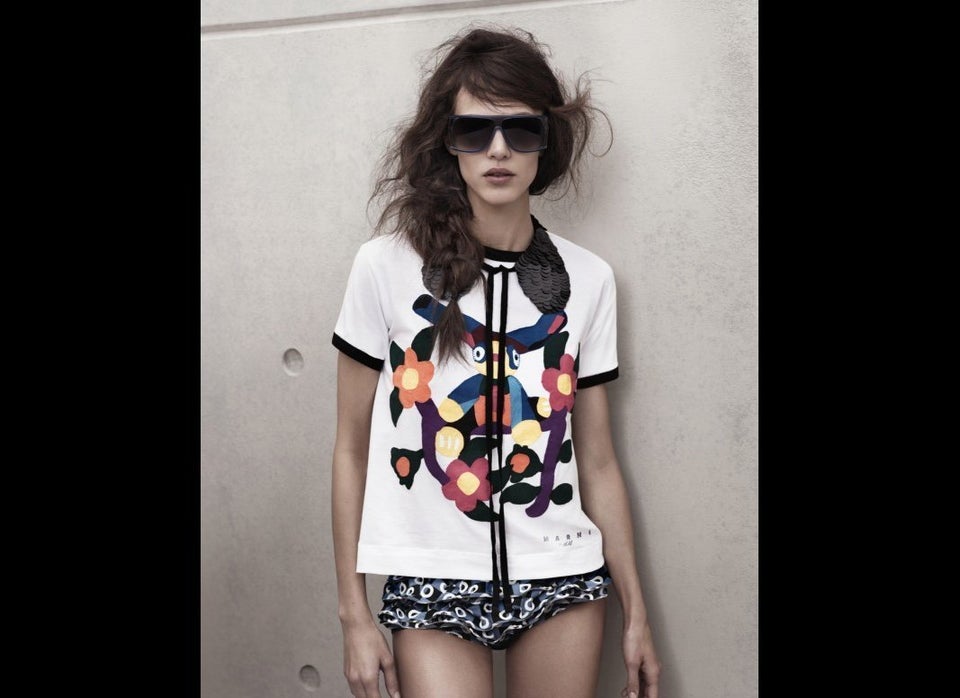 Popular in the Community