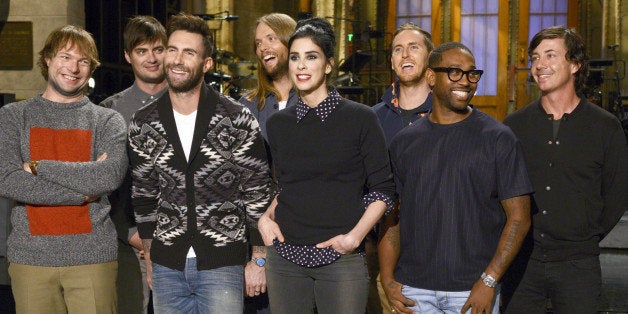 Featured as the musical guest on the second episode of Season 40 of "Saturday Night Live," Adam Levine and those other guys that make up Maroon 5 performed their new single, "Animals." You might recognize this song from its video that was released on Monday, featuring Levine slathered in blood, groping bloody animal carcasses in meat lockers and stalking a woman, drawing heavy criticism from sexual assault support group RAINN.
The band also performed "Maps," the first single off of their most recent album, "V."
"Saturday Night Live" airs on Saturdays at 11:30 p.m. ET on NBC.
Popular in the Community