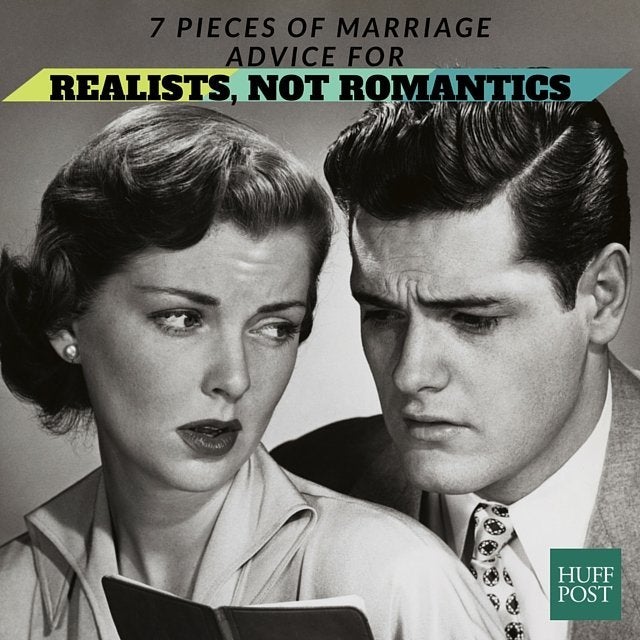 Sick of reading the same tired relationship advice about never going to bed angry and the importance of date night?
We hear ya. Below, relationship and marriage experts share seven unconventional pieces of marital advice.
1. Go out without your spouse and remember what it felt like to be single.
"It's important to take some time to get back to being who you were before you got married," she said. "Reconnect with friends. Dive back into the hobbies and pastimes you enjoyed. Do you. Not 'couple you' or 'married you.' Just you. In the process, you may be surprised at how much you're reminded of why you fell in love with each other in the first place."
2. Talk to your spouse in public the same way you did on your first date.
If you love your partner, be respectful of them in public, said Deb Besinger, a life and relationship coach based in Raleigh, North Carolina. Quite simply, don't become the loudmouth couple at dinner who has no problem berating each other between bites of salmon. (Really, no one wants to be that couple.)
"Never name call or dishonor your spouse in public," Besinger cautioned. "This seems like a no-brainer but it's harder to do when you're annoyed with your spouse than you realize."
3. Don't expect your spouse to fulfill your every need.
These days, we depend on our spouses to fulfill and satisfy us in every way -- and that expectation is terrible for marriages, said Greg Cason, a Los Angeles-based psychologist.
"Marriages today are folding under the weight of our own expectations: Why do we expect our spouses to be our best friend, dinner companion, dance partner, sexual playmate, money-earner, maid, cook, fix-it person, confidant, caretaker, soul mate, biggest fan, stalwart supporter, chauffeur, dog-walker and bestie, among other things?"
If you're struggling to cut your partner some slack, Cason suggests reciting this Marriage Serenity Prayer: "Grant me the serenity to appreciate what my spouse does provide, the courage to accept the things my spouse does not provide and the wisdom to get those needs met elsewhere."
4. Find your own definition of monogamy.
Today, many couples are exploring versions of monogamy tailored to their own needs. While an open marriage isn't for everyone, there are happily married people who've pursued flings and relationships outside their marriages with their spouse's permission, said Susan Pease Gadoua, a marriage therapist and the co-author of The New I Do, Reshaping Marriage for Skeptics, Realists and Rebel.
"When couples fall out of love or lust, they think the only 'right' option is to end it," she said. "But some partners become monogamish (a term coined by Dan Savage): they give each other permission to go outside the marriage in order to get their sexual needs met."
5. Stop holding your spouse to an impossible standard.
Your spouse is a flawed, imperfect person who acts out when they're hangry and will disappoint you time and time again. The same holds true for you. Don't set yourself up for failure by expecting each other to be soulmates who rarely fight and read each other's minds, Block said.
"Marriage is not about perfection: It's not about finding someone who completes you and makes you feel like a princess," she said. "Marriage is about being perfectly imperfect for and with one another. It's about loving each other and the life you have built together because of all the delightful imperfections, not in spite of them."
6. Take a vacation from your marriage.
It's not going to kill you to spend a weekend -- or a few weeks -- away from your spouse. In fact, it could benefit your marriage, especially if you're experiencing a rough patch, Cason said.
"Sometimes what you really need is a break," he said. "Some couples schedule one weekend a year to take a real break from each other. Others, a week or so. If things are very bad, consider living separately for a few months. Work with a therapist to set up rules including how much contact to have with each other and what you're going to tell your mothers when they ask about it."
7. Recognize that you're not immune to infidelity.
Anyone is susceptible to cheating. If you're in it for the long haul, it's almost inevitable that one or both of you may struggle to stay faithful, whether it's the temptation of an emotional affair or something more physical, Besinger said.
"While no one wakes up one morning and decides, 'this is the day I'm going to cheat on my spouse,' the perfect storm of circumstances, emotions and opportunity can cause an affair to happen for just about anyone."
To stave off infidelity as much as possible, try having an open, honest discussion about it: What's missing from your relationship that might potentially cause you to cheat? How would you handle the fallout of an affair?
"Talk about it and become very intentional about preventing the opportunity," she said. "Be honest with each other: if something unavoidable came up, how would we handle it and if we stayed together, what would our future look like?"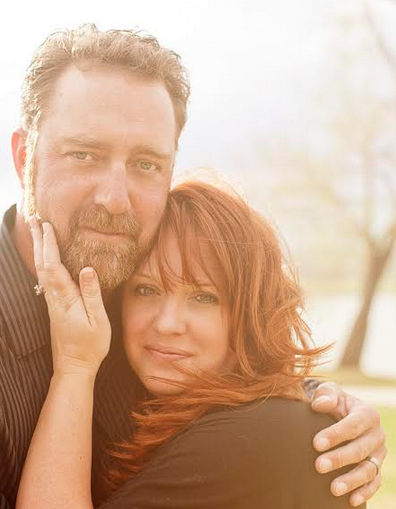 Why Second Marriages Are Better Than First
Popular in the Community