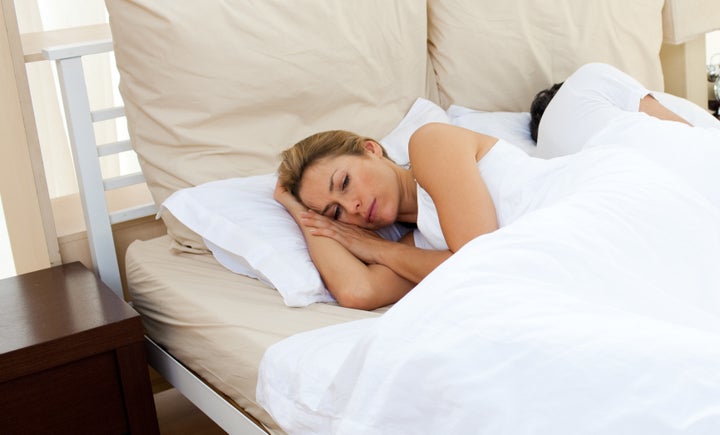 "WHO TAUGHT YOU HOW TO WASH DISHES?" Emir's voice boomed from the kitchen.
We had barely taken the "Just Married" sign off the back of his rusty blue Sentra, and I was sitting on the black futon in the living room of our West Hollywood apartment, job- hunting online while a "Golden Girls" rerun played in the background. A golf ball-size lump rose in my throat. In the kitchen, Emir stood over the sink, putting the dish rack's contents back in and drenching the dishes in green liquid soap.
He handed me the offending plate. A faint trace of Parmesan clung to the edge. I scratched it away. Sponge poised, he reached for another dish.
"It's just this one," I insisted. "These others are fine."
"Look at this place!" he shouted, scrubbing vigorously. "I clean the countertops until they sparkle and you leave coffee-cup rings. My clothes are hanging, yours collect in those horrible little piles on the bathroom floor."
He was right, but I balked and called him OCD. It was an attempt to deny, to myself as much as to Emir, the shame I felt over my seeming inability to distinguish cleanliness from mess. Still, he had seen my rooms since we lived in college dorms. He knew I was no Martha Stewart. Why was it different now that we were married? Sometime after the night we vowed to walk each other's hound dogs and polish each other's blue suede shoes in an Elvis-led ceremony in Las Vegas, something had shifted between us. We were too broke to take a honeymoon, and our "honeymoon period" was not exactly shaping up to be a state of bliss.
I had expected nothing to change. But here we were, an unconventional twosome who suddenly found ourselves filling the most conventional of roles. Marriage, I thought, was not supposed to do this -- not to us -- but as it turns out, marriage changes things no matter what kind of couple you are.
What made us different was that Emir was gay and I knew it when I married him. We were not physically intimate and neither of us wanted to be. We married because he was going to have to leave the country after his student visa ran out. I did not have many friends who knew and understood me the way Emir did. He was my best friend. I didn't want to be without him, and I certainly didn't want to be alone.
The real stakes were for Emir, who came from a gay-intolerant Muslim homeland. (In order to protect his family and identity, it's a place I'll call Emirstan.) He was determined to find a way to make a post-college life in the United States. In Emirstan, hate crimes against gay people were no cause for outrage. Shortly after 9/ 11, new prejudice against young Middle Eastern men plus a difficult economy made finding work (which would earn him a visa) difficult for Emir. I understood his predicament. I grew up with my mother, who worked in the Foreign Service in visa sections of embassies abroad. I knew enough about immigration to realize he would likely have to leave the country if I didn't intervene.
So I asked him to marry me. (I didn't tell my mother. For three years she thought he was my "nice gay roommate.") Emir and I loved each other and offered each other everything except our bodies.