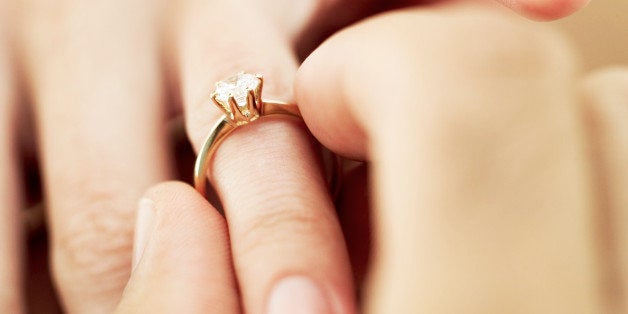 I had been married to my partner, Barry, a week. Our wedding was the perfect day--gorgeous weather, good food and our closest loved ones.
We had a lot of leftover beer and wine, so last night a few of friends came over for drinks. The conversation inevitably turned to Barry's new bling, and one of the guys expressed that he wanted to get a ring tattoo instead of a band when he gets married, since he has a phobia issue with rings.
I immediately said "No, don't do that."
Our friend looked puzzled, so I continued.
"Nobody goes in to a marriage thinking it is going to end. You'll regret that."
There was an awkward silence punctuated by glaces toward my new husband. I felt the need to clarify, with some defensiveness, that every single person I know who has a ring tattoo is now divorced, and of course we all laughed and moved on from the topic with some relief.
My feelings about the symbolism of a tattoo as a wedding ring goes much deeper than simply being pessimistic, and explores a lot of misconceptions about marriage in general. Specifically, how many couples are approaching their vows with the wrong attitude, one that is old fashioned and should be the blame for divorces before 30.
Marriages are not like diamonds or tattoos. They are not eternal and undying. They are henna and wood, constantly made new to be beautiful, daily polished in order to shine. Relationships are not meant to be declared permanent and then taken for granted as a fixture. This attitude is why marriages fail, and why Barry is my second husband, not my first.
My first union started out beautiful and happy. In the pictures of the wedding, I look terrified, but content. There were holes in the foundation, but nothing that we could not have overcome if I had a true partner.
After a very rough first year, our flame of desire had been extinguished, there was no communication, no emotional support for difficult times, and I was handling the finances and household tasks completely on my own. We had the same arguments over and over about my need to have him be a more present husband and support system. Requests for counseling were denied. After four years, I reached a critical mass event of loneliness and depression and self-destructed, taking my paper-lantern marriage down with me.
I was accused of giving up, and I won't lie that I did give up. I was young and stupid and didn't realize that even though I was married, the ultimate commitment to people can make to one another, I still had to continuously renew that promise to push through difficult times.
I also didn't realize that marrying someone means acknowledging that you take them as they are, flaws and all. Don't expect someone to change, or expect disappointment. My ex-husband's flaws were deal breakers that I realized after it was too late and they left a raw hole of dissatisfaction inside of me that I couldn't cope with.
I broke his heart and betrayed his trust and we parted ways.
I learned a lot about myself through my divorce and subsequent five year relationship. I owe a lot to those exes who helped me figure out what I wanted, and didn't want, and brought me to a place of strength, maturity and confidence in myself and what makes me happy.
Every morning I wake up I renew my promise to Barry to love him as he is, to take his feelings, goals and struggles into consideration in everything I say and do and to be a true partner to him. My husband does the same for me.
However, if I didn't think I could love him as he is, right now, I wouldn't have married him in the first place. Barry makes it easy by being the sweetest, most loving and awesome man I've ever met, of course.
In our vows, we promised to be responsible for each others happiness and well-being, not to stay together as forever roommates out of legal obligation or fear. We also didn't go into this thinking that on September 5th, 2015, our relationship would solidify into an unbreakable fixture or that a marriage certificate would become a shield and make our relationship bulletproof.
Marriage certificates are just paper. They can be burned if left unattended too close to a flame.
Barry and I protect our marriage through constant diligence. We consider each others feelings, goals, happiness and desires the same way we did before our vows, and I hope that only deepens and becomes more instinctual and fulfilling the longer we are together.
We're looking for new bloggers on HuffPost Divorce! Have an inspiring story about moving on post-split? Email your blog pitch to divorcestories@huffingtonpost.com.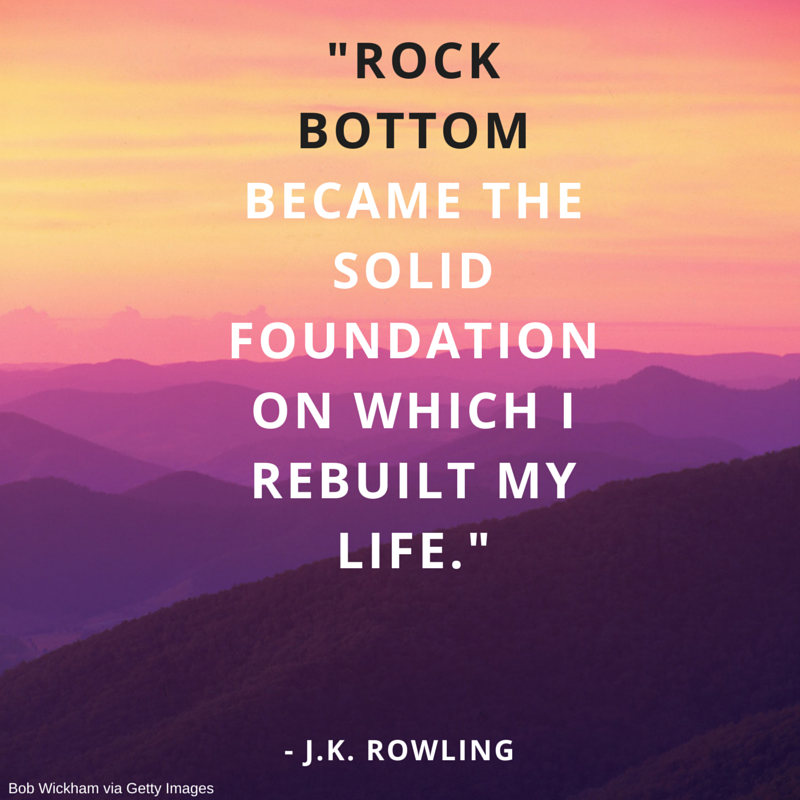 Quotes To Strengthen You During Divorce