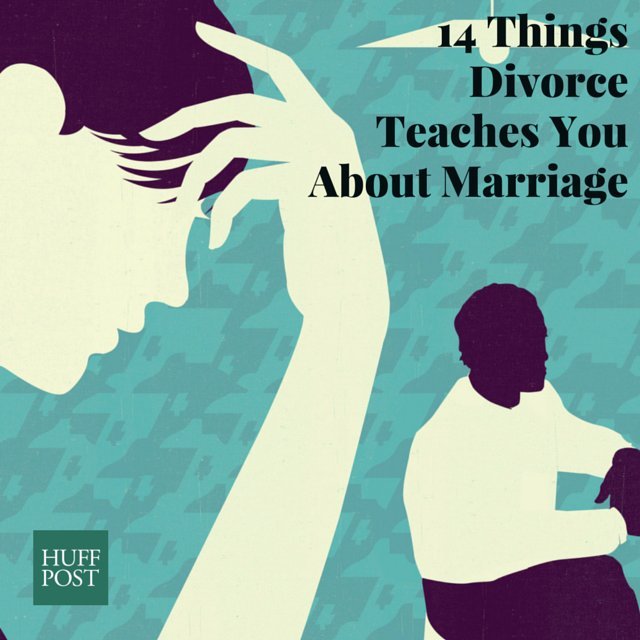 It's easy to dwell on the mistakes you made when a marriage ends, but look on the bright side: going through a divorce makes you smarter about love. The marriage didn't last but you undoubtedly walked away with a better understanding of what you need to do to establish a stronger, healthier relationship in the future.
With that in mind, we recently asked HuffPost Divorce bloggers and our community on Facebook to share the most valuable marriage lesson they learned from divorce. See what they had to say below.
1. You need to love yourself before loving anyone else.
"Fall in love with yourself before you fall in love with someone new. Make the same promises to yourself that you would to another: to cherish and support your dreams and to protect your heart." -- Heather Leiva
2. Don't ever put your needs on the back-burner.
"I learned that I have to be as important in a relationship as the other person. Putting everyone else ahead of me kept me from feeling valuable and deserving in my marriage. My needs were of equal importance but I didn't recognize that so how could I expect someone else to?" -- Wendy Mooney
3. Marry someone with your eyes wide open.
"Make sure you marry for the right reasons, not because you simply think it's time to get hitched." -- Jack Lipton
4. You need to be able to support yourself.
"My marriage didn't work out but it taught me the importance of independence. I don't mean doing things by yourself. I mean being able to take care of yourself. When I got divorced I was used to relying on my ex-husband to take care of certain things, like making money and paying the bills. When I got divorced I had to figure out how to provide and take care of myself and my children. I feel so much more empowered now, knowing that I can take care of myself. Even though I am now in a partnered relationship, I will never give up my ability to do things on my own." -- Melissa Marks
5. Make sure to choose well.
"Marry well. Honesty and mutual respect are a must." -- Susan Renáe Grace
6. The truth is, marriage isn't for everyone.
"Marriage is wonderful...but I don't think it's for me." -- Candace Brown
7. Don't marry someone who wants to change you.
"You shouldn't have to change yourself to make your partner or anyone else happy. They should love you as you are." -- Michelle Shaltry
8. You're not responsible for your partner's happiness.
"There's a fine line between a partnership and co-dependency. For me, it has everything to do with recognizing that I am responsible for my own happiness, as is my partner for theirs. We should help each other achieve our goals, but we are not responsible for the work involved in achieving those goals." -- Suzannah Porter
9. Love is a choice.
"You have to actively choose and work to love each other." -- Aubrey Keefer
10. J.Lo was right: Love really doesn't cost a thing.
"Marriage has nothing to do with a big diamond ring, a fancy house or nice things. At the end of the day, I'd rather live in a cardboard box with a man who truly loves me. Money is nice but love trumps anything you could possibly buy me. Today, I'm madly in love with a man who loves me, not one that buys me material things. Real love trumps everything." -- Stephanie JC
11. Quality communication is key.
"Communicate -- and do so honestly. You need to work at it." -- Terri Shook
12. Address your relationship problems head-on.
"Ignoring a problem doesn't make it go away. And if you have to fight just to face the problem, that's a bigger problem in and of itself." -- Robert Hatch
13. Your relationship status shouldn't define your self-worth.
"I learned that I am strong and my marriage status does not define who I am as a person." -- Angie Lyn
14. You may love your partner, but you need to actively show it.
"I realized you should never take anyone for granted. I assumed my ex knew he was important to me even when I was too busy to say the words. If a personal relationship means something to you, do everything in your power to nurture it." -- Wendy Mooney
Keep in touch! Check out HuffPost Divorce on Facebook.

Before You Go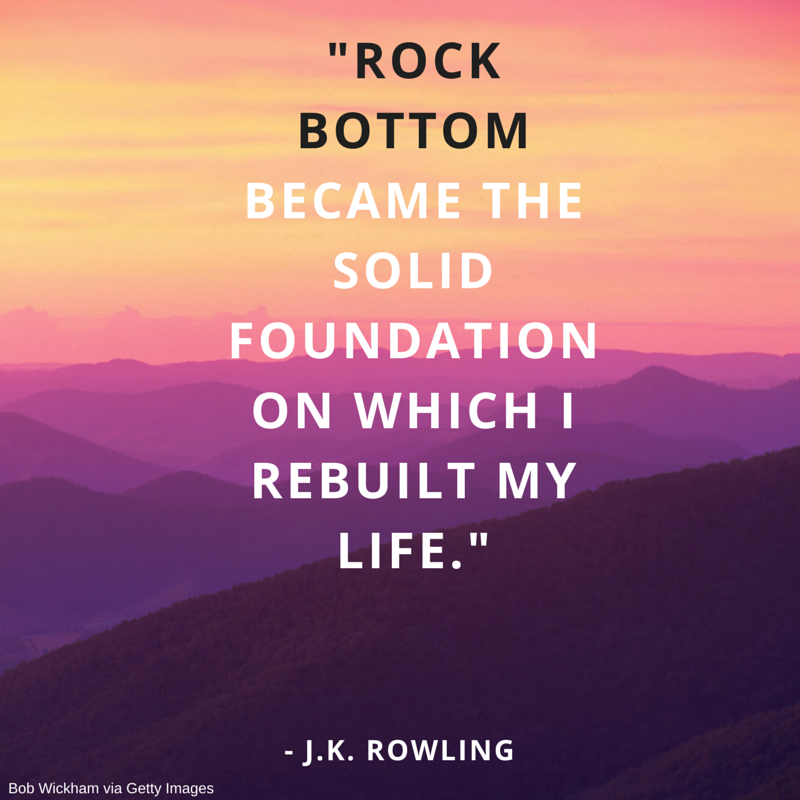 10 Quotes Every Newly Single Person Should Read