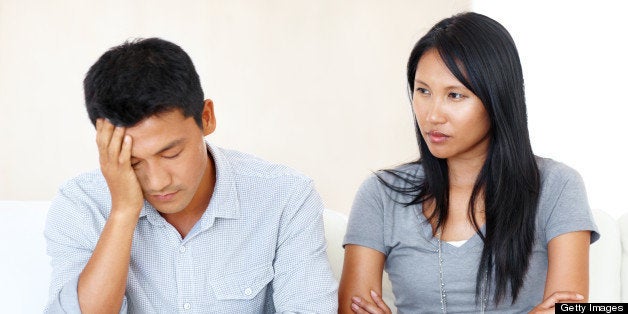 What drives a couple to divorce?
On Monday, relationship coach Teresa Atkin weighed in with some of the most common marriage issues she sees among her clients, from dwelling on what's wrong in the relationship instead of what's good, to living parallel lives with your spouse.
"Living parallel lives with your husband is the slippery slope to disconnecting completely," Atkin said. "The bonds of marriage thrive on having interest in one another, working toward common goals and spending time with one another. Couples who are trying to reconnect after their children have left home often come to realize that they don't know each other anymore."
Inspired by Atkin's list, we decided to ask our readers on Facebook and Twitter to consider other marriage mistakes that often lead to divorce. Click through the slides below to see what they had to say, then head to the comments and share the relationship issues you believe have the potential to end a marriage.

Marriage Mistakes That Lead To Divorce