This proposal is fit for a couple of dinosaurs lovers.
Chelsea Pearson of Spokane, Washington wore a T. Rex costume to a local restaurant last week to ask Andrew Dunlap, her boyfriend of two years, for his claw, er, hand in marriage.
"Someone once told me: 'Never be ordinary, Be different. You only get one life so make the most of it,'" Pearson told The Huffington Post.
Dunlap, 27, said "yes," and then attempted to hug her in the inflatable outfit.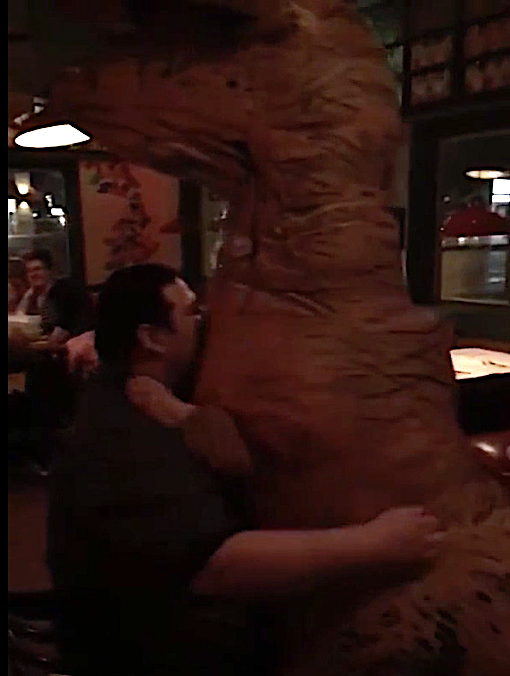 The two have known each other for 11 years are raising a 7-year-old and a two-month-old together.
"We both love dinosaurs and we have two boys," Pearson said. "I wanted the boys to be able to have a story they will remember forever."
The costume didn't make the proposal any less nerve-racking, though.
"I was so nervous, I almost cried," she said. "It was hot in the costume and there were so many people there I forgot what to say."
Pearson said her 7-year-old was very impressed.
"He still likes to watch [the video] before bed," she said. "My two-month old? He doesn't really care right now."
Pearson and Dunlap, who are planning to wed in July 2018, hope to include the dinosaur outfit in the ceremony.
"I also want to have my boys in dinosaur costumes," she said.
T.Rex costumes have been garnering a lot of viral attention as of late.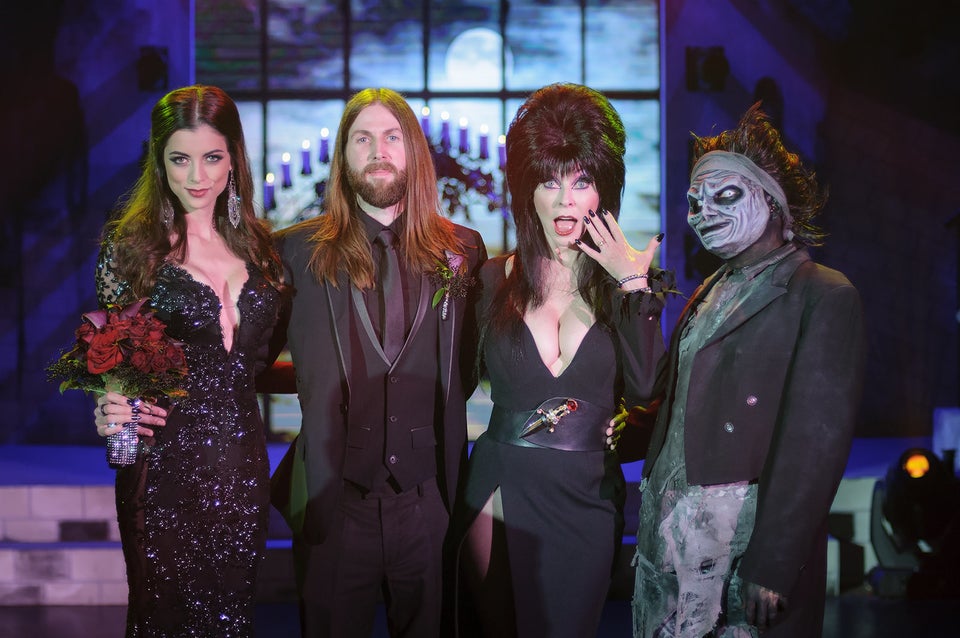 Wacky Weddings and Proposals