It may not sound romantic to pop the question while doing burpees, but that's only because you've never seen this video.
Of course, if you're going to propose in a gym, you better make it special. So JP enlisted the help of his fellow CrossFitters.
His idea: create a workout of the day he knew Amanda would hate -- in this case, seven minutes of excruciating burpees. Then, save her from her misery by popping the question (while dancing, naturally).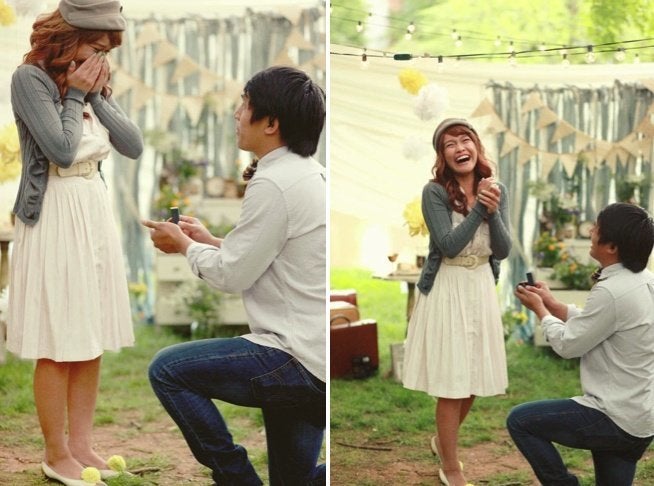 Emotional Proposal Photos