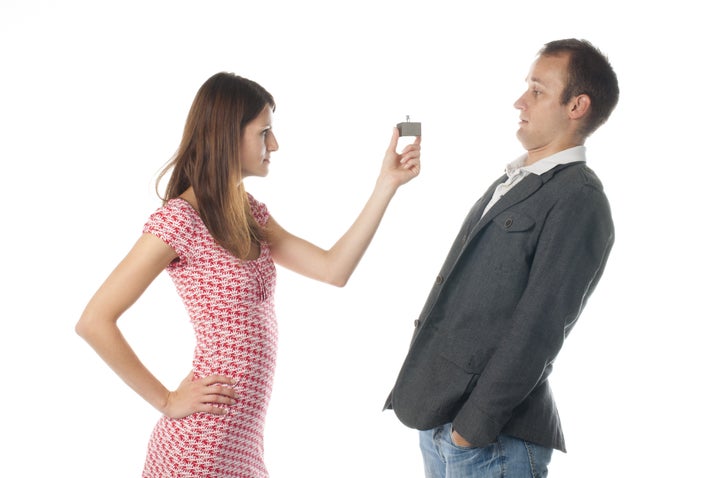 According to research released earlier this year, NO ONE wants a woman to propose.
A new study conducted by the University of California, Santa Cruz found that none of the 277 heterosexual college students surveyed wanted a marriage proposal in which the woman asked the man to marry her.
In fact, two-thirds of the students responded that they'd "definitely" want the man to propose, and 2.8 percent of women said they'd "kind of" want to propose. But no male or female participant said they'd "definitely" want the woman to propose.
The students were allowed to explain their answers, and graduate student researcher Rachael Robnett told Live Science that the students often cited a desire to adhere to traditional gender role. Women gave romance, fearing rejection and being seen as coming on too strong as reasons for their traditional preferences.
The study also asked students their thoughts on changing their name after marriage. Though the responses were more diverse than those on proposals, traditional gender roles held strong. Three-fifths of men said they would prefer to keep their name, and three-fifths of women said they were willing to change theirs.
Robnett said men and women who expressed benevolent sexism, in which people believe women should be protected and given special treatment, were more likely to adhere to marriage traditions.
We want to know what you think, take our poll!
Click through the slideshow below for some of our favorite marriage proposals from Redditors (including one from a woman to her boyfriend!)