Think you're in a happy marriage? You may want to think again.
Many unhappy spouses contemplate divorce for months -- if not years -- before finally pulling the trigger. And now some of those people are telling the internet that they're thinking about the D-word before they even tell their significant others.
How do we know? We stumbled across their confessions on Whisper, a free mobile app that allows users to anonymously share their secrets.
Click through the slideshow for Whisper users' secret divorce confessions and the juicy reasons they've put off splitting up.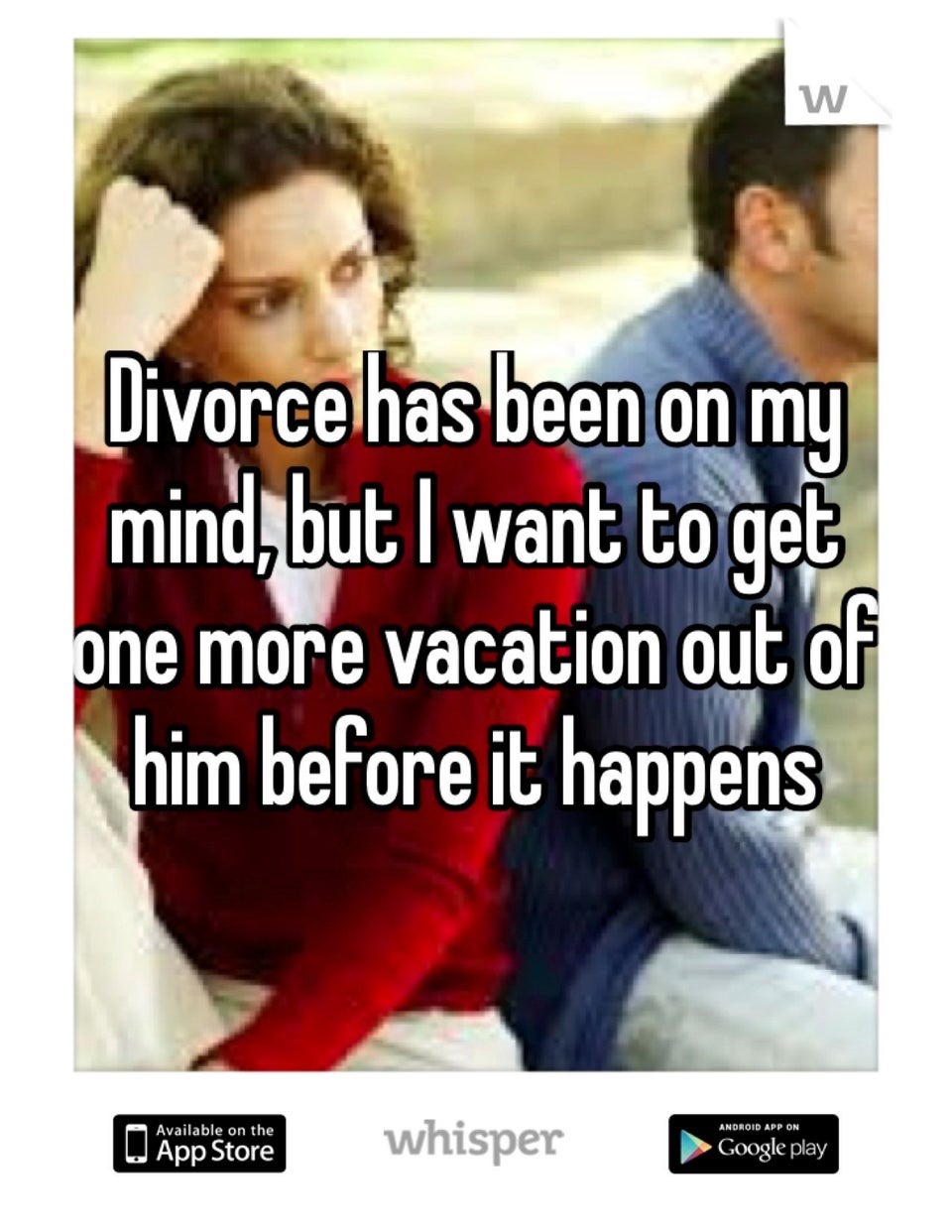 Confessions From People Thinking About Divorce