After a wonderful 65 years of marriage, Tulsa, Oklahoma couple Marvin Riddle and Mary Frances Riddle died just four days apart.
Marvin, 84, was the first to go on Feb. 1 after battling numerous health problems. Mary, who suffered from stroke-induced dementia, died in her sleep on Feb. 5 -- her 85th birthday.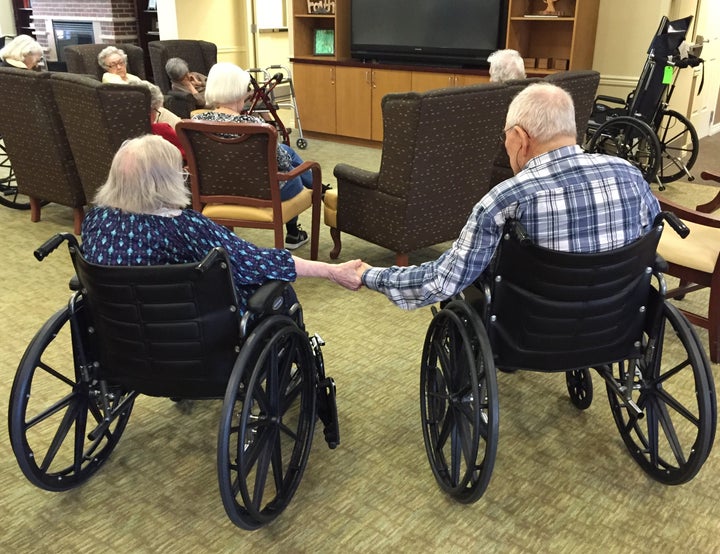 The couple's daughter and caregiver Carol Friesen told The Huffington Post that she doesn't believe either of those ailments would have taken her mother so suddenly.
"I have no doubt at all that she died because her heart longed to be with Dad," Carol said. "I hesitate to say 'she died of a broken heart' because she had such a wonderful last day. I would rather say 'she died of a longing heart.'"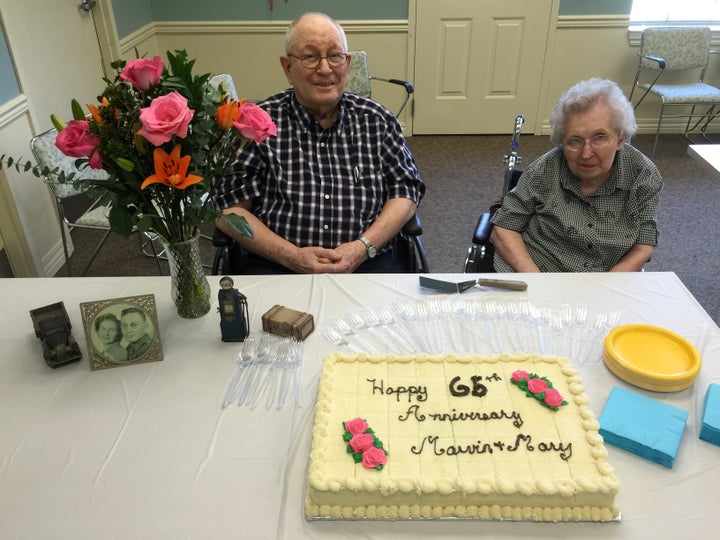 Because of Mary's dementia, it was difficult to know how much of the information about Marvin's passing she was able to process.
"Sometimes she looked for him and asked where he was," Carol said. "At other times, she seemed extremely sad and said that she sure did miss him. We felt like she thought he had been gone much longer than he had."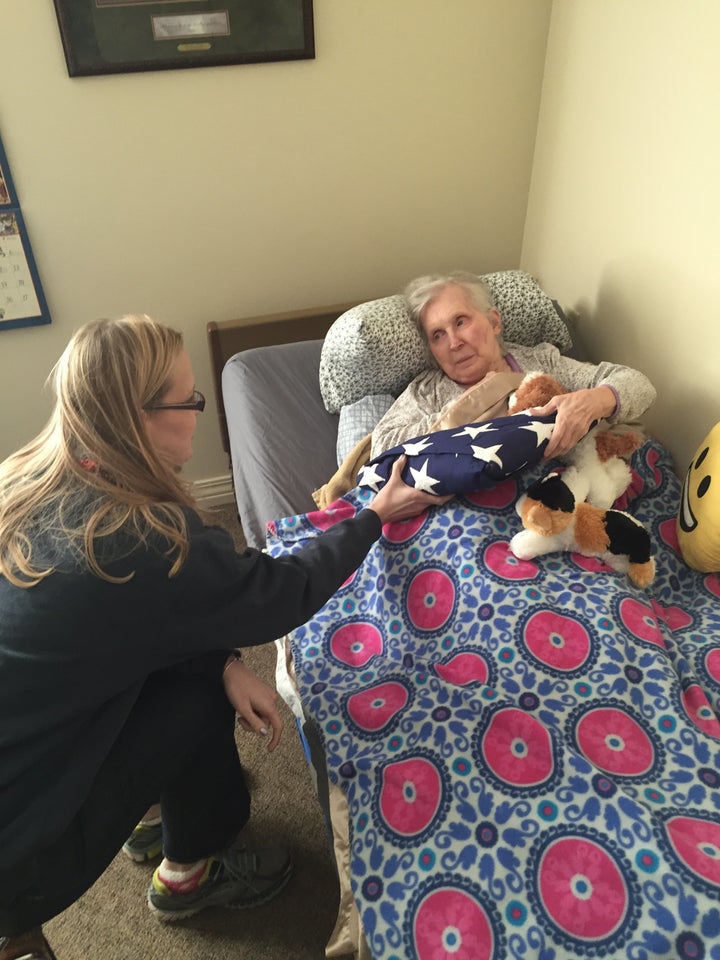 The Riddles met as teenagers at Calera High School in Calera, Oklahoma and also attended the same church.
"Each was interested in the other from first sight, but it took Dad a little while to get up the nerve to ask her out," Carol said.
They had their first date at a mutual friend's birthday party in 1947. From that point on, they were inseparable. On July 29, 1950, they tied the knot at the preacher's house in a very simple wedding three days before Marvin left to serve in the Korean War. They went on to have two children -- a son and a daughter.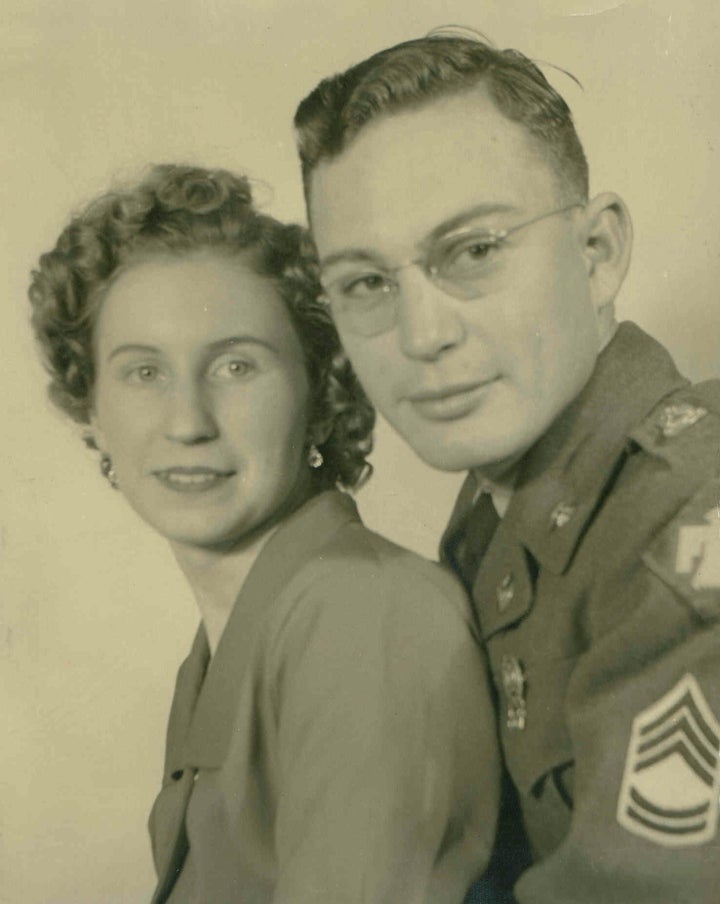 When Carol -- who now has a daughter and grandchildren of her own --married in 1982, she said she gained a new appreciation for the bond that her parents shared.
"[I've learned that] life has many ups and downs and through trying times, it is best to stick together instead of break apart," she told HuffPost. "I was probably more overtly aware of their devotion to each other after Duane and I got married."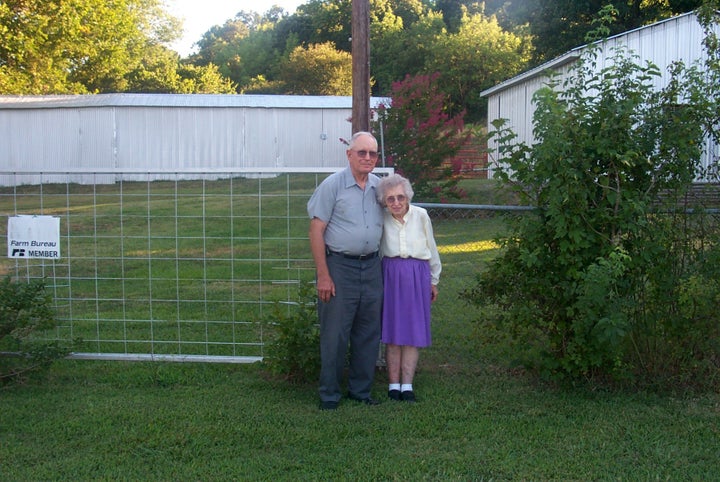 "I knew that they had never been wealthy or owners of a lot of material possessions of monetary value, but that they had an inner happiness and they were truly better together," Carol continued. "I have used that expression to describe them many times in recent days because it was always true in the previous years and distinctly defined them increasingly in the last years of their lives."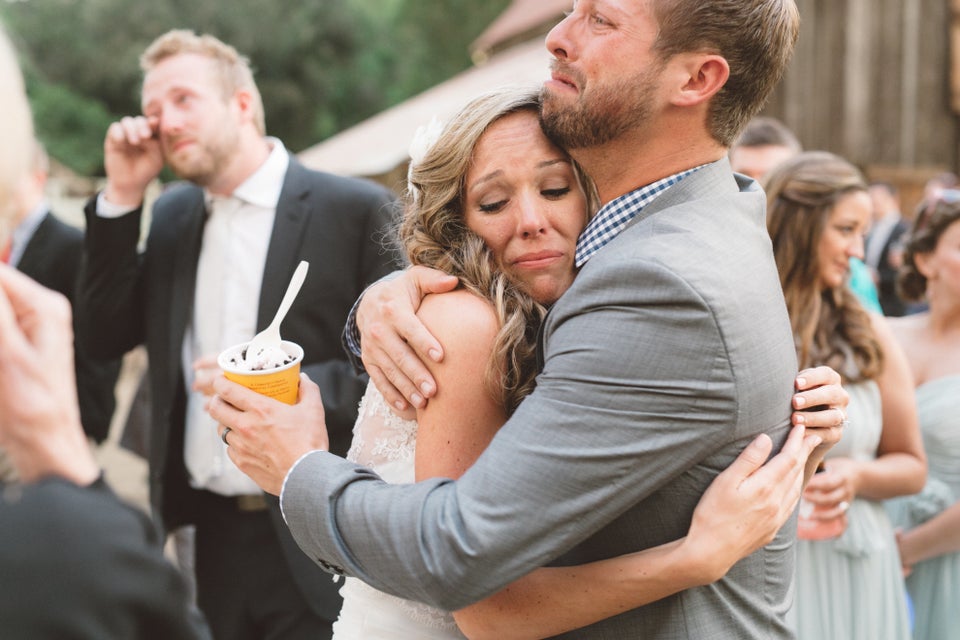 Most Emotional Wedding Pics