When Chelsea and Barry Lesnick tied the knot in March of this year, they did it in a funeral home -- an unexpected location, certainly, but one that's becoming more and more popular for weddings.
The couple exchanged their vows at the Brunner Sanden Deitrick Funeral Home & Cremation Center in Mentor, Ohio, which has been run by Chelsea's family for years. When her father suggested holding the wedding there, she and her husband-to-be loved the idea, but they did get some resistance, Chelsea told HuffPost Live on Monday.
"We really didn't think of it as weird, for our mindset, because we deal with death all the time. It's the family business," Chelsea said. "But talking to other people about it, like friends and Barry's family, they were a little weirded out by the idea. They were a little skeptical, thinking, 'How is this going to work? Are there going to be dead bodies everywhere?'"
While matrimony in a mortuary might seem a little grim, the funeral business has a history of helping out with happier events, according to Walker Posey, a spokesperson for the National Funeral Directors Association.
"For 100 years, our firm [Posey Funeral Directors in North Augusta, S.C.] has loaned out cemetery tents that are used at parties or weddings or birthday celebrations, so it's not really a new concept in terms of us being involved in the community," Posey told HuffPost Live.
For the Lesnicks, getting hitched at a funeral home made for a "perfect day," despite the offbeat setting.
"From my family, we got an overwhelming good response," Barry said. "It actually wasn't expected; however, they told us it felt like a nice family place. We didn't feel like there was death around us or anything like that."
Find out more about the growing trend of weddings at funeral homes in the video above.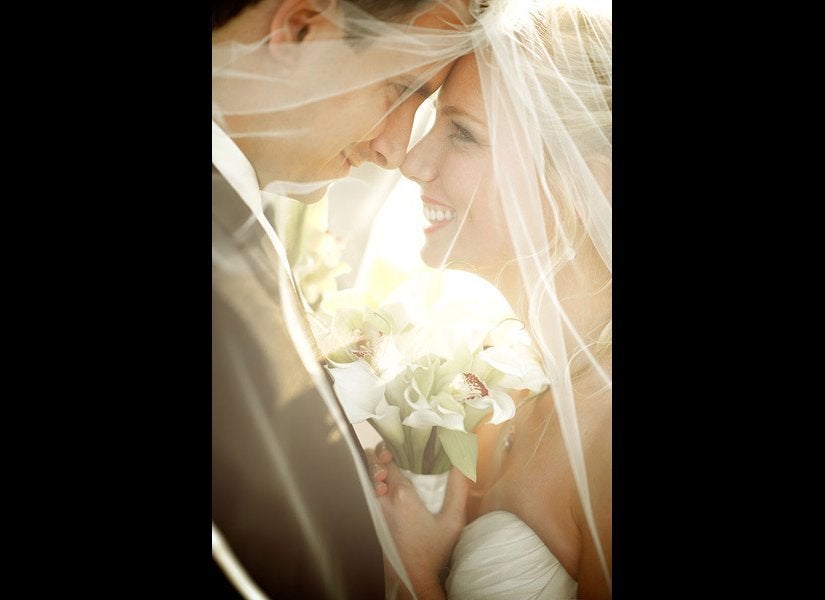 The Most Romantic Wedding Photos