It's no secret that "Married to Medicine" is fast becoming one of Bravo's best franchises, with high drama and big personalities bringing it almost as much attention as the ladies on the other Atlanta franchise. Lisa Nicole Cloud and the other ladies of "Married to Medicine" are back for another season of business and bickering (premieres on Sunday November 6th at 9/8c). Lisa sat down with me to chat about how she is finding her "zen" this season, continuing to empower women with her work with her organization WEN (Women's Empowerment Network) and what the viewers can expect as she continues her ever evolving relationship with the other ladies.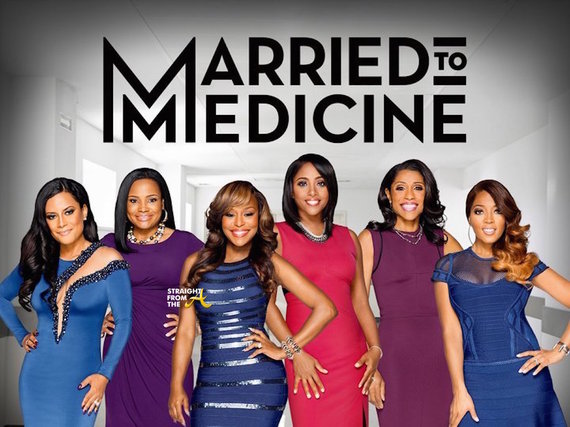 Last season, "Married To Medicine" took a super dark turn when you and original cast member Quad Webb-Lunceford got into a physical altercation. Tell me that doesn't happen again!...
No, not me; I am not letting anyone take me to that point ever again. It was unexpected, it caught me off guard last season, but not again!

Joining a cast like the "Married to Medicine" is almost like "rush week" in a sorority, where you have to be hazed, in a way, before being accepted by the rest of the ladies. Have you finally found your groove with the rest of the girls?
Actually, no. You are going to see that this season is a lot of "rush week" for me definitely. You have that to look forward to.
There was so much said in the press about you and so much that occurred last year. You are one of the women on the show that actually have a husband, young kids and a cohesive family unit. Did you ever think, after going through what you went through last year, to just say "that's it, I'm done" and leaving the show completely?
Yes, I did. Reality television is great, and I love being on television. I love being an example of a professional, an educated woman and showing a married and cohesive family unit. What I don't love is that it attacks and has an effect on my family. I am obviously very protective of my husband and of my family and of my marriage. If it ever gets to a point where it has a very negative effect, I would definitely rethink things. Fortunately for us, we stay very prayed up; my husband and I have a very tight relationship and we kind of talk things through when they're happening to make sure everything is ok. The issue last year was very manipulated (issues surrounding Lisa Nicole's marriage were prominent last season) and I think it was very apparent that it was a set up and I was able to show that. We were able to move past that. When you are on television and you are public figure, you really have to keep your circle so tight. People will do anything they can to get close to you so they can get their taste of fame, and I really think that thats' what happened.
"Married to Medicine Houston" was just announced. Did you ever think when you joined the show in Season Two that you would be the start of a franchise? Do you think the ladies of Houston will be able to measure of to the Atlanta ladies?
Go Purveyors of Pop! (production company behind "Married to Medicine").Well of course, you are going to have your loyalty to the franchise that you are on. I think "Atlanta" is very different from "Houston" just like "Real Housewives of Atlanta" is different from "Real Housewives of Beverly Hills". We are all going to have our unique place in the franchise and we all have our own way of entertaining. We have our own way of keeping people continuing to eat their popcorn in front of the television.
What do the fans have to look forward to with Lisa Nicole Cloud and family this season?
Of course, I am very family focused. I think the trailer reveals that I am very excited about having another baby. It's been so many years growing my business that the years kind of got away from me. My kids are almost teenagers and I still want more babies. You will definitely see that journey. My husband and I get into a place where we are gong to slow down and accomplish that. You will see more of what I do with my kids and my businesses. It is going to be a very interesting season on the show; the alliances have shifted and the dynamics have moved around a bit. That's going to be very interesting for the viewers to watch.

Empowering women is so important to you, as you have shown throughout your time on the show. In the current political climate especially, how do you convey to the women you work with that they have the ability to forge their own path and not have to rely on a man?
I believe that a man is not a financial plan. We talk about that at length. There is a certain level of confidence when you can handle your own. I do believe that the man is the head of the household and he does have a certain responsibility of being a good provider and protector, but aside from that, I feel that women should make a contribution as well. They should not be dependent on anyone. When you are dependent on someone, you sometimes have to compromise things and not do things you want to do because you are dependent on that person, so you can't make them "upset". I think it gives women a level of confidence to have their own, and we discuss that at length at WEN (Women's Empowerment Network). We try to help women grow financially. Sometimes women can be afraid of financial issues. We are emotional creatures so we like to "buy". We have to get ahold of our financial wherewithal and our "fiscal intelligence" That's a part of the whole WEN platform; we help women grow personally, professionally, financially and spiritually. It's very big mission of the organization.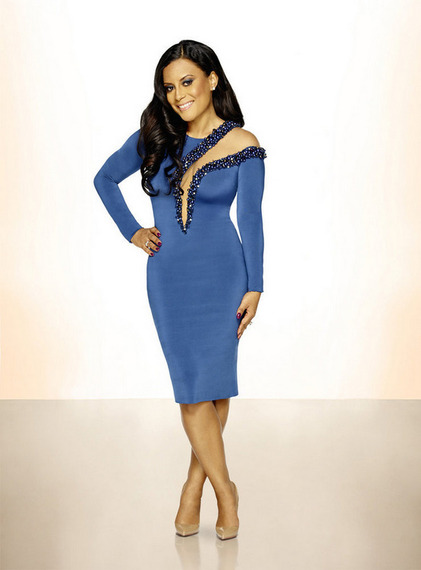 You do give a certain level of class to the show, with your family, and your organization, a balance that is needed on all ensemble shows.
Well, thank you. I do try to do that, it can be hard though. Last season, I was disappointed that I lost my cool like that, but at the same time, I am going to protect my family and my husband and my family; those are no fly zones for me. I like to say you got a little glimpse of "Nicki" last season; I normally keep her hidden, but if you push that button, anyone can go there.
"Married To Medicine" premieres on Sunday November 6th at 9/8c
"Married to Medicine Houston" premieres Friday November 11th at 9/8c
Calling all HuffPost superfans!
Sign up for membership to become a founding member and help shape HuffPost's next chapter