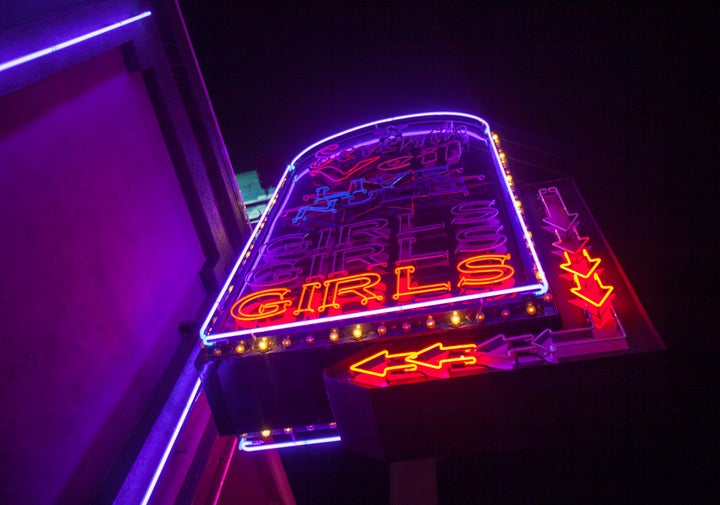 Bella, 27, works at a topless club outside of Austin, Texas. She also runs the YouTube channel Dancing With B E L L A, where she gives the lowdown on everything from how much strippers make to strip club etiquette for women. (Pro tip: just because you're a woman doesn't mean you can touch without permission.)
In a recent video, Bella, who uses her first name online for privacy, dropped a bit of a bombshell: She's also married.
"It surprises a lot of people," Bella said in the 13-minute clip. "When customers ask me if I'm married, I tell them the truth. I show them my ring and I tell them I'm married. I'm not going to hide that."
Bella and her husband, Marcus, 31, have been married for almost five years. (Marcus holds down a more conventional job, as lease operator in an oil field.)
Bella and Marcus told us more about their marriage and how they manage their work-life balance given her career.
Bella, how long have you worked as a dancer?
Bella: I've been dancing on and off since I was 19 years old. I'll be 28 at the end of June. It's hard to say how long I've been dancing since there's small and big gaps in between my stripping career.
I started waiting tables at first at Jaguars Gold Club in Texas to make a living. After about a year of waitressing, I gained experience from watching the dancers and got the confidence to leave my drink tray for the pole. I talked to the club manager to make the switch and became an exotic dancer.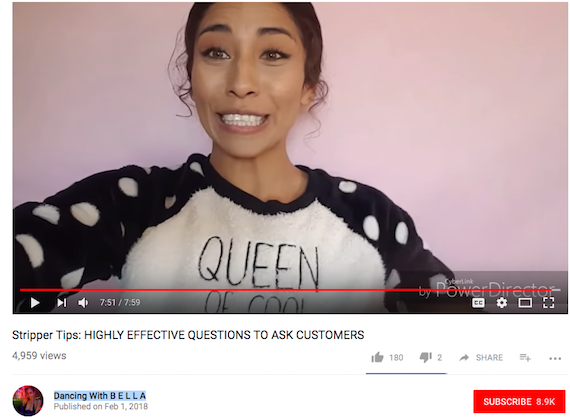 Bella: We met at Jaguars Gold Club in July 2009. I was waitressing the night I met him at the club, and he was a customer hanging out with friends. We just connected. We built a friendship, and then one thing led to another and we started dating!
Is jealousy ever an issue?
Marcus: Sometimes. There's times when customers gift her things or say things that might push me to get jealous occasionally ― not to mention the fact she's out having fun with other men.
But honestly, to me, it's like any other profession. She goes to work, comes home and we go on with our personal lives. She has a flexible schedule, which gives us more personal time. She makes money doing something she enjoys. The way I see it, if she's happy, I'm happy for her. And she usually has change for $100.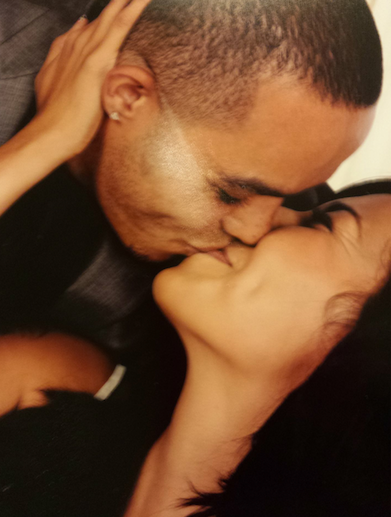 In one of your your videos, Bella, you talk about an earlier time in your relationship when Marcus admitted he felt uncomfortable with your job and asked if you'd be willing to do something else. What happened?
Bella: In the early stages of our relationship, Marcus asked if we could build our relationship without me having to strip because he was uncomfortable with it. At first, my pride told me not to leave my job because a man had asked me to. As time went by, though, I saw he had good intentions, so I took a four-year break and focused on a different path.
During that time, I enrolled in community college for occupational safety and took a job at a convenience store as a cashier. About a year and a half into school, I started working for an oil field company, as part of their health, safety and environment staff. I kept thinking about the strip club, though, and I wanted to be happy and enjoy the place I was working at, so I eventually got back into stripping.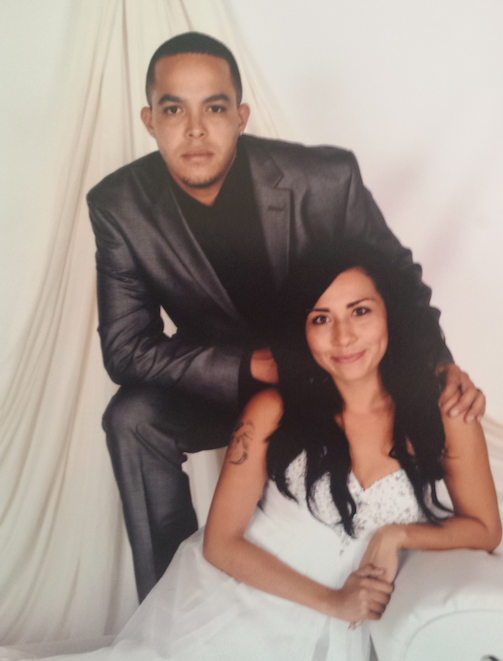 Marcus, what was your response when Bella told you she wanted to go back to the strip club?
Marcus: My first response was to object and say no, but then we talked about the pros and cons. We both discussed our points of view, set some rules ― like leaving work at work unless it's something necessary to discuss ― and then I told her I understood. She was very motivated and seemed to have already made up her mind; the least I could do was support her, trust her and let her do something she enjoyed doing. The trust I have in her gave me peace in her decision.
Bella, how much do you make on an average night?
Bella: On average, I'd say I make about $300 a day. The most I've ever made in one night has been $2,700. The least I've ever made is $7.
How do customers feel about you being married?
Bella: I tell my customers I'm married but only if it comes up in a conversation. Usually the conversation comes up when they see I'm wearing a wedding ring. I wear my ring at all times. Most times they're curious and ask how my husband feels about me dancing or if he knows I'm dancing. The married men are usually happy to find a dancer who's also married; according to them, it's more relatable. Surprisingly, I've met quite a few married strippers throughout the years and a lot who are either engaged to be married or are in a relationship with someone.
Marcus, what are people's reactions when they hear you're married to a stripper?
Marcus: Surprised. Shocked. Trying to keep cool while being curious all in one. We try not to bring it up with just anyone. It's mostly select family and friends who know.
Do you ever go into the club to see Bella dance?
Marcus: I used to go see Bella at least once a week at the beginning, but I haven't since she's gone back.
"Work has had a great impact on how we see the world. We're more open-minded in our sex and personal life, which has also brought us closer together."
What, if any, effect does your work have on your sex and personal life?
Bella: Work has had a great impact on how we see the world. We're more open-minded in our sex and personal life, which has also brought us closer together.
What's the biggest misconception about your line of work?
Bella: The biggest misconception about my line of work is that it's an easy job with easy money, but it's really not. There's so much that goes into being a stripper, and although there's girls every day who come into strip clubs for auditions, not a lot of them are able to do it. It's physically and mentally draining. Dancing in 6-inch heels for hours straight at times and always having to be in your best mood can be quite the challenge. Working in the average club isn't like what you see on TV or movies, where people are making it rain all the time and bills flying everywhere.
Another big misconception is that physical attributes and dancing skills are everything. That couldn't be farther from the truth. They're important skills to have, but personality matters above all.